Tasty Tuesday: Chocolate Chip Cookie Bars
Hang on for a minute...we're trying to find some more stories you might like.
Whenever I'm stressed the thing that helps to relax me is, you guessed it, baking! This Sunday I was feeling stressed out because I missed a few days of school from being sick and I knew that I'd be coming back to a lot of makeup work. So, I decided to make these delicious chocolate chip cookie bars!!
I started by taking out the two sticks of butter and set them on the counter so that they could soften. Then I heat my oven to 375° Fahrenheit and lined a 15 x 10 pan with aluminum foil. Make sure that the foil hangs out of the pan a little bit so that you can easily lift the cookies out!
I mixed together the flour, baking soda and salt in a bowl and put that to the side. Then, I put the butter, both sugars, and vanilla in my kitchen aid mixer and mixed them together on the medium setting. After those were blended good together I added in the two eggs one by one. Then I put the mixer on the lowest setting and slowly added in the flour mixture. Lastly, I added in the chocolate chips and put the dough in the oven to bake for 20-25 minutes!
---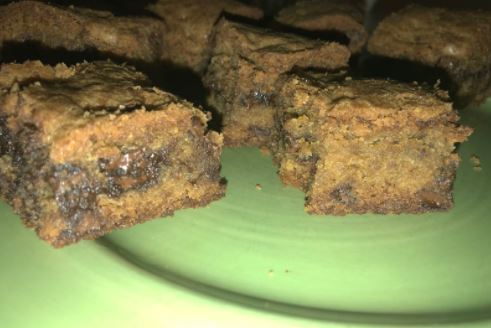 RECIPE:
2 ¼ cups flour
1 teaspoon baking soda
1 teaspoon salt
2 sticks unsalted butter
¾ cup white sugar
¾ cup packed brown sugar
1 teaspoon vanilla extract
2 large eggs
As many chocolate chips as you want!