Coins for Kids Looks to Break Donation Record
Hang on for a minute...we're trying to find some more stories you might like.
One of the many reasons that Freehold Township has a place in its students hearts is because of the constant sense of giving back to the community that embodies the school, faculty and students. A yearly tradition is the Coins for Kids initiative led by Mr. Gualtieri. Mr. Gualtieri, a physical education teacher at the school, is in charge of the fundraising effort as it is greatly helped out by peer leaders and the peer leader teachers Mr. Leahy, Mr. Dohan and Mr. Mehl.
Different peer leaders are assigned a specific week for talking around a cart during their lunch periods. The cart has coffee canisters ready to be filled with coins donated by students in the lunches. It is a great opportunity to raise money as almost all students have left over change from buying lunch, or even just sitting in their pockets and bags. Also, a lot of students become encouraged to bring in coins from home or lingering in their cars.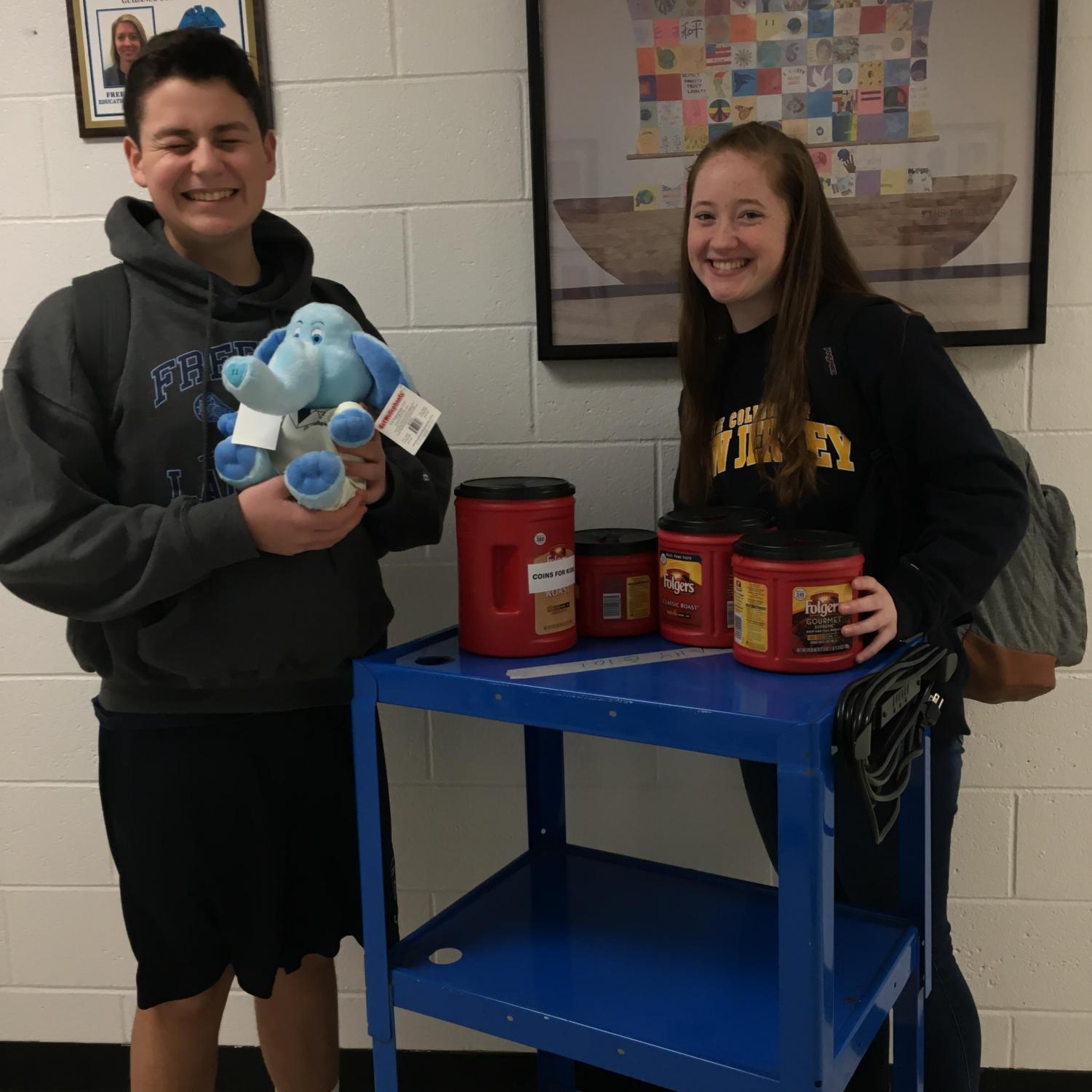 Now the most important part of this project is the wonderful cause that the money gets donated to. The money goes towards children in the pediatric unit at our local hospital, CentraState. In past years, the money has gone towards purchases "Get Well-ephants" to give to children being admitted into the hospital. Last year, the money purchased flat screen TVs for the pediatrics centre. Now, this year, all of the donated money will be purchasing wheelchairs for the pediatric unit at Centrastate.
Be sure to bring in extra coins ready to donate during your lunch as Coins for Kids will continue raising money all the way until Spring Break!