Autumn's Autumn Ideas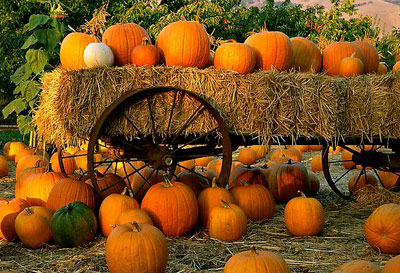 Hang on for a minute...we're trying to find some more stories you might like.
The changing of seasons is often seen as a fresh start. It's a time of new beginnings as the weather changes alongside people's attitudes and daily routines. The greatly anticipated season Autumn, commonly known as Fall, is approaching us shortly on Friday, September 22nd. With each season comes a whole set of new customs. Winter and hot chocolate on snow days… Spring and the fresh flowers and air… Summer and the ice cream poolside… With Fall, we all can expect a change in the clothes we wear, food we eat and things we do on our free time.
After having experienced a Summer with a clear mind of its own, we have been through bathing suits, shorts, long sleeves, pants, short sleeves and hoodies all within a few quick months. But now comes the gradual overload of flannels! Whether worn with some jeans, wrapped around a dress or accompanied with some boots; flannels make their way into everyone's wardrobes this time of year. With the chillier days, you can find people in their cozy sweaters, scarves and hats staying snug all throughout the season.
A lot of people tend to spend seasons like the Fall and Winter inside the kitchen. You can expect people to be baking up pies and breads of flavors like pumpkin, apple and corn. Pies and breads are actually just two of the many pumpkin flavored things a person can assume during the fall. There's plenty of pumpkin spiced drinks and pastries to fill one's home with. And, there are even fall scented candles that smell so good that you would actually want to eat them! Oh and when it gets closer to Halloween, besides the usual candy overload, some people make candied apples to keep up with their seasonal spirits.
When it comes to making all of those fall treats, they can be made even better when picking your own ingredients. Such as, trips to a pumpkin farm and apple picking. Other day trips during the fall can be to corn mazes, hayrides and haunted trails. If you're the type of person into the spooky fall festivities, then try to make a trip to the Eastern State Penitentiary in Philadelphia, Pennsylvania. This is an old, "haunted", prison that they create in haunted trails that will be sure to freak anyone out. Another idea to keep busy would be to rake the leaves on your family's lawn, or even your neighbors lawn if you're interested in making some money.
There are endless things to wear, eat, make, see and do this Autumn season, but some of the most memorable things can actually be done at our school. Throughout the season, FTHS has Senior for Hire, Homecoming Week, Haunted High School, BOTC and Football games to keep any student up in high seasonal spirits!