Student Profile: Doug Kneipher, Golfer
Hang on for a minute...we're trying to find some more stories you might like.
Student: Doug Kneipher
Grade: 11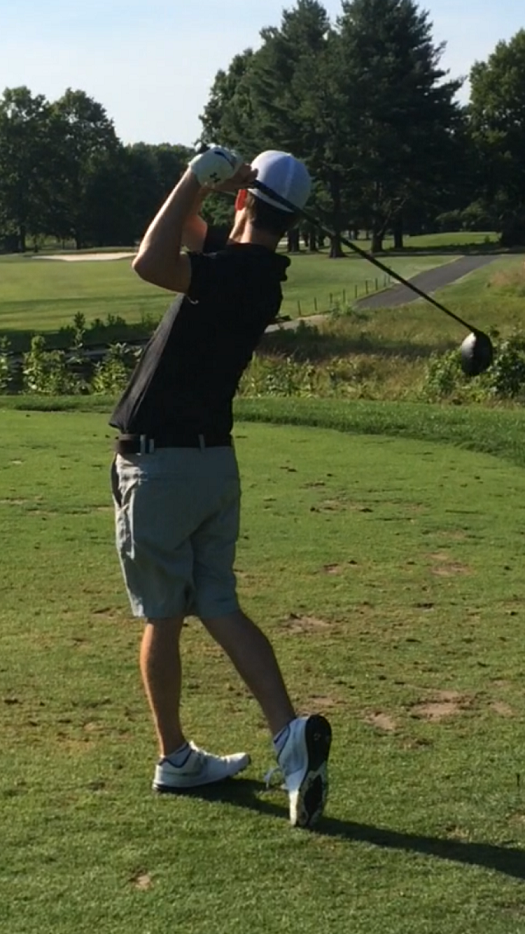 How many years have you been on the golf team?
This is my first year on the golf team. I was going to play last year but changed my mind at the last second. I'm glad I'm finally doing it this year.
Did you golf before high school, or did you start here at FTHS?
I started playing golf my freshman year. I started in the spring, just playing with my friends and it just grew on me. I wanted to keep playing as much as I could.
What made you decide to start playing?
I always had an interest in golf and always watched it on TV. My good friend Alex Langa, who is also on the team, started playing and I always wanted to play with him. So Alex and I began playing together and it started there.
What is your favorite thing about the sport?
I like that it is just so different from all the other sports. Being a basketball player and soccer player, it is a lot different since it is a game that is a lot less intense. It's something that if you work hard at, the results will show. I like it so much because you can play it with anyone and just have a good time, whether it be for the golf team or with a group of friends.
How often does the team practice?
We started practicing in March, and would play 4 days a week after school. Our practices consist of playing 9 holes every day. Practices have stopped now due to matches and tournaments going on.
Where does the team hold their matches?
Our home matches take place at Charleston Springs Golf Course. We play all of our away matches at different courses around New Jersey.
How is the season looking so far and what can people expect from the team this year?
The season is off to a great start so far. We won our first quad match, beating Manalapan and Middletown North and then lost to Howell by 1 shot. We have already tied our win total from last season at 2 wins. We are currently 3-1 and have 3 more games to win to get into the state tournament. Really looking forward to the rest of our season!