What to Know for the 2021 NHL Season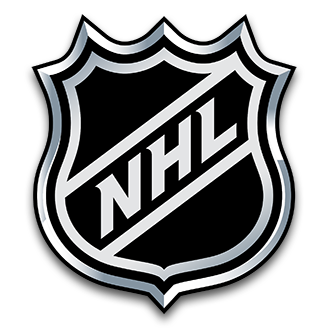 NHL fans, rejoice! After over three months of anticipation, the National Hockey League will finally resume play on January 13, 2021, with an exciting five matchup slate. Last season, the NHL created bubbles in Toronto and Edmonton in order to finish the season and carry out the Stanley Cup Playoffs. The bubbles resulted in the Tampa Bay Lightning defeating the Dallas Stars in six games of the Stanley Cup Finals to capture their second championship. As the calendar turns to 2021, many are questioning how the NHL will play out the next season. In an ever-changing hockey world, this is harder to understand than ever before.
First, the NHL is not planning to use bubbles this year. Each team will play in its home arena and will play only divisional opponents. In order to minimize travel (which keeps costs down during virus times and hinders the spread of COVID-19), the divisions have been realigned specifically for this season. The seven Canadian teams have their own division since the Canada-United States border remains closed. The Canadian teams will play each other nine or ten times, while all other teams play divisional opponents eight times each. There will be 56 total games in the regular season. Also, for the first time, the NHL is allowing sponsors for divisions. The new divisions are as follows: the Scotia North Division (Winnipeg Jets, Montreal Canadiens, Toronto Maple Leafs, Vancouver Canucks, Calgary Flames, Edmonton Oilers, and Ottawa Senators), the Honda West Division (Anaheim Ducks, Arizona Coyotes, San Jose Sharks, Los Angeles Kings, Vegas Golden Knights, Colorado Avalanche, Minnesota Wild, and St. Louis Blues), the Discover Central Division (Chicago Blackhawks, Columbus Blue Jackets, Dallas Stars, Carolina Hurricanes, Detroit Red Wings, Nashville Predators, Florida Panthers, and Tampa Bay Lightning), and the MassMutual East Division (Boston Bruins, Philadelphia Flyers, Pittsburgh Penguins, Buffalo Sabres, New York Rangers, New York Islanders, Washington Capitals, and New Jersey Devils). While the setup seems simple, there are already COVID-19 issues. The San Jose Sharks will have to only play road games until at least February due to Santa Clara County's ban on contact sports. Also, the Canucks, Senators, Maple Leafs, and Canadiens are still waiting on approval to play home games, since Quebec, British Columbia, and Ontario are yet to sign off on their ability to play in their respective home provinces.
The largest change of all, for most teams, will be that no fans are allowed to be in arenas for the time being. This is not the case for Dallas, Florida, Arizona, or Tampa Bay, whose local governments have decided to allow limited capacity in their arenas. Another major change is the league allowing advertisements on helmets. These added revenue streams could help teams recoup some losses from the COVID-19 crisis. Additionally, on July 21st, the league's 32nd franchise, the Seattle Kraken, will be holding their expansion draft. While all of the structural changes are intriguing, the most drastic changes will come on the ice. Two-time All-Star and Stanley Cup champion Alex Pietrangelo signed a seven-year deal with the Vegas Golden Knights. Then, longtime Boston Bruins captain and future Hall-of-Famer Zdeno Chara signed with the Washington Capitals. After that, 2018 Most Valuable Player Taylor Hall penned a contract with the Buffalo Sabres. Finally, star defenseman Torey Krug swapped Boston for the St. Louis Blues. Clearly, the flurry of offseason moves has set the stage for an intriguing season.
Finally, we conclude, as the NHL does, with the playoffs. The playoffs are set to begin around when they normally do, shortly after May, 8. 16 teams will make the postseason, with there being four rounds of best-of-seven series. The first two rounds will be only divisional play. The four division winners will then be seeded based on regular-season point totals for the third round. Thus, the Stanley Cup Finals may not be Eastern vs Western conferences, as is customary. It is sure to be a wild ride! 
Hockey cannot come soon enough! In a much anticipated season that will be different than any other that proceeded it, there are many fascinating storylines. This season will surely not disappoint.