Tasty Tuesdays with Gab: Peppermint Oreo Truffles
Hang on for a minute...we're trying to find some more stories you might like.
One of my favorite things to make all year round are truffles, and they happen to be really easy! I always try to find delicious truffle recipes, especially for Christmas time. This Christmas I made peppermint Oreo truffles, and they were so delicious! Everyone loved them and I kept finding myself wanting more. So I thought that I'd share the recipe so that everyone can enjoy them too!
I started by putting an entire box of Oreos in the blender and mixing them until they turned into a powder, a food processor would work too, but I didn't have one so a blender did the job! I then poured the Oreo crumbles into my Kitchen Aid mixer. I blended the Oreos with 8 oz of cream cheese and 2 teaspoons of peppermint extract. I put the truffle mixture in the freezer for about an hour so that it could harden. Once it was hardened, I rolled small balls out of the truffle mixture, probably about 1 inch in size. Lastly, I melted about 8 oz of white chocolate and coated each truffle in it. I placed each coated truffle on wax paper to harden and then I sprinkled some crushed candy canes on top!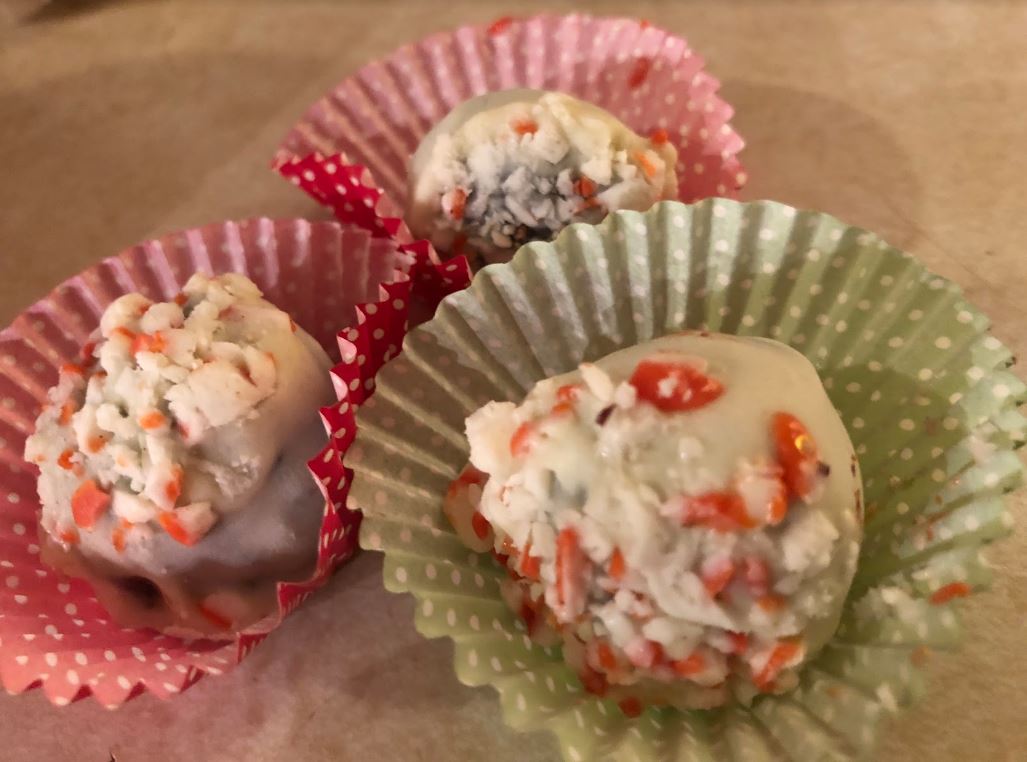 RECIPE:
One box of regular Oreos
2 teaspoons peppermint extract
8 oz cream cheese
8 oz white chocolate
Crushed candy canes