Tasty Tuesdays with Gab: Chocolate Truffles
Hang on for a minute...we're trying to find some more stories you might like.
One of my favorite parts of Christmas is of course all of the baking that goes on! I always make delicious treats for all of my family members, so, for each week of December I will post a delicious holiday/Christmas recipe!
My most requested dessert is chocolate truffles, everyone loves them, these are a big hit with my dad, and they're actually very simple! I start by putting the chocolate in a heat proof bowl and setting the bowl aside. I then heat the butter and heavy cream over saucepan until they start to boil, then I quickly pour the hot butter and cream mixture over the chocolate and mix them together until completely blended and smooth. Then the chocolate mixture will need to cool, you can put it in the fridge overnight, or leave it in the freezer for a couple hours. I always stick mine in the freezer because I make multiple holiday desserts during the day so I just move onto the next one while I wait for the truffles!
Once the chocolate is firm, you can scoop and roll them into bite-sized balls. There is an endless amount of coatings that these truffles can be rolled into. Some of my favorite coatings are, cocoa powder, crushed peppermint, chopped nuts and confectioners sugar! Lastly, place the truffles on a tray lined with parchment paper and put them back into the fridge.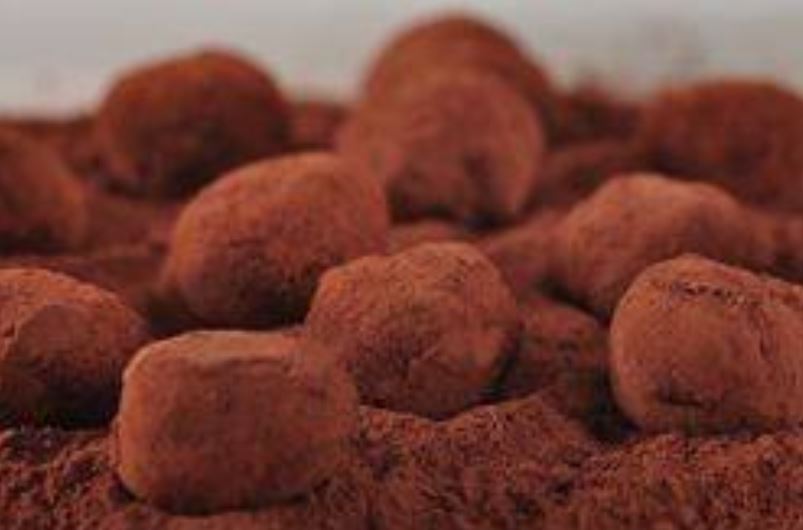 RECIPE:
8 ounces (1 cup) semisweet or bittersweet chocolate
½ cup heavy cream
2 tablespoons unsalted butter