Holiday Gift Guide: Day 3 – Apple Macbook Pro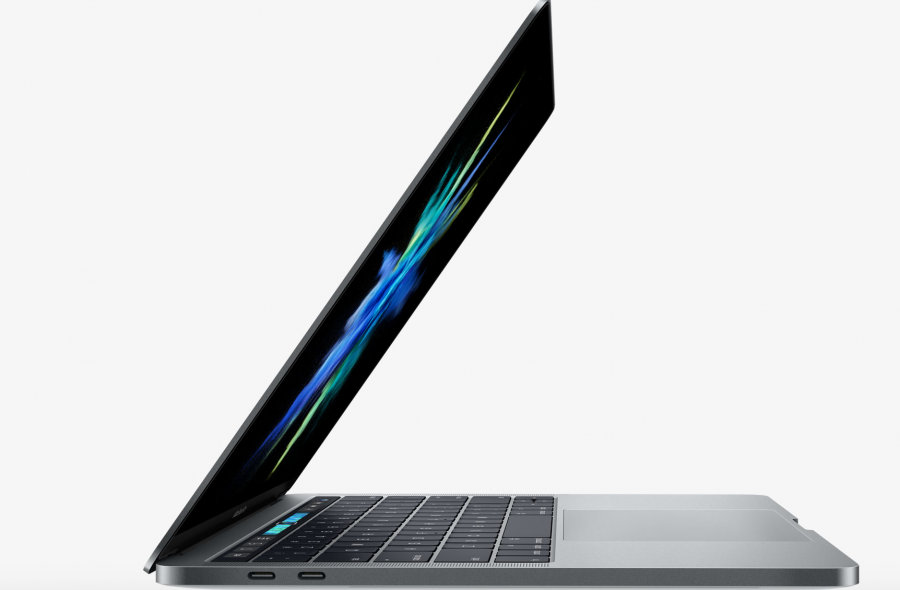 As the most integral day of the holiday season quickly approaches, many PC and laptop users such as myself are always on the lookout for great additions in stores that are not only efficient in speed and data, but enhance the experience of the user like never before. The latest model of Apple's Macbook Pro does just that.
Built on innovative advancements rather than the traditional concept of your standard laptop, the new Macbook Pro delivers an unconventional and unique way to interact with your notebook. In addition to a thinner frame, faster graphics by 130%, and the brightest display on an Apple device yet, it also introduces Touch Bar. A multi-touch strip of glass built into the device's keyboard, it revolutionizes the way people maneuver the Internet, offering system controls such as intelligent typing features and interactive tools such as Touch ID. The hardware in Apple's latest installment has been elevated to the very zenith of efficient performance and versatility, adding a distinguished and sleek feeling to navigation.
The new Macbook Pro offers the standard 13 or 15 inch option, with selection of colors ranging from Silver to Space Grey. Storage, in particular, is also advanced for students and adults alike, starting with the option of 256GB and up and 8GB of memory. Prices vary depending on the processor you select, starting at $1,799.00.
To browse through the selections offered, visit http://www.apple.com/