Let Kurt Vonnegut Show You His World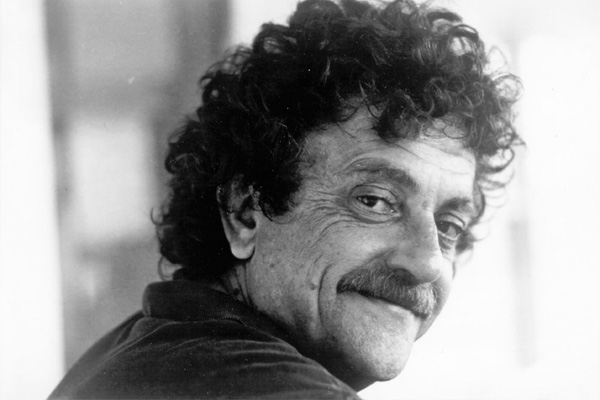 Hang on for a minute...we're trying to find some more stories you might like.
If you want to get into reading, and find that everything you've read so far is old and slow and boring, I recommend anything at all by Kurt Vonnegut.
I think that the way school tackles reading starts off just fine, A's. B's. C's. So on. So forth. But by the time we're in middle school, they're teaching old, boring, difficult books. As much as those books are useful to have read, they're painful to read. Kurt Vonnegut is not like that.
Not to say his books are without meaning, he's a strong satirist with a dark sense of humor and a pessimistic world view. It's just that he writes simply and cleanly, with a few strong words peppered in. The ideas feel fresh and and anti-establishment.
Just to keep from getting bored, I suggest you look up these words:
Callipygous

Prurient

Cwm (Yes, w is a vowel. This is my world.)

Braw

Debauchery
That said, so far I have read 9 of Vonnegut's books: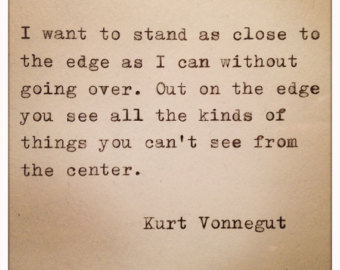 Hocus Pocus

Slaughterhouse V

Bluebeard

Cat's Cradle

God Bless You, Mr. Rosewater

Breakfast of Champions

Mother Night

Sirens of Titan

Welcome to the Monkey House
No. I don't have a life. You were right.
A few of my favorite quotes are:
"So it goes"
"We are what we pretend to be, so we must be careful about what we pretend to be."
"Everything was beautiful and nothing hurt."
"No Pain"
"There's only one rule that I know of, babies—God damn it, you've got to be kind."
"I have been a soreheaded occupant of a file drawer labeled 'science fiction' ever since, and I would like out, particularly since so many serious critics regularly mistake the drawer for a urinal."
I've read every one of these quotes myself, in their respective books. His books are easy reads with layers and symbolism and irony and other things your English teacher talks about, but that doesn't get in the way of him writing a good book.