Deryn's Review of Melanie Martinez's NYC Show
Hang on for a minute...we're trying to find some more stories you might like.
On Friday, September 23rd, my friend and I went to a Melanie Martinez concert in New York City (the last New York stop on the Cry Baby Tour), and it was a lot of fun – so I thought I'd share my experience with you! Just in case you're already going to one of her concerts, or are thinking about going, here's a little description of what our night was like.
We arrived at the venue around 7 pm, since we were told the doors opened then. Well, it turns out the doors didn't open until an hour later – which was a very upsetting thing to hear, especially for the hundreds of people behind us in line. We were lucky enough to get a good place in line where our spot in the crowd was guaranteed, but I can't speak for the others in the back.
Once inside, my friend and I ran to the crowd (our spots were right in the middle, which is a super good place to be!) and were excitedly waiting for Melanie to come out on stage. As the floor began to get more crowded, the opening band "Handsome Ghost" arrived and played for about an hour. I'd never heard of them, but they were actually pretty good!
Finally, at almost 9:30, Melanie took the stage and started with her song "Cry Baby", and went on to play nearly every song on the album, only skipping one of her songs called "Play Date". The music was super loud – both my friend and I could barely hear each other after the concert ended. We were still able to hear Melanie's voice, even over everyone else singing and the music being loud, which was the best part.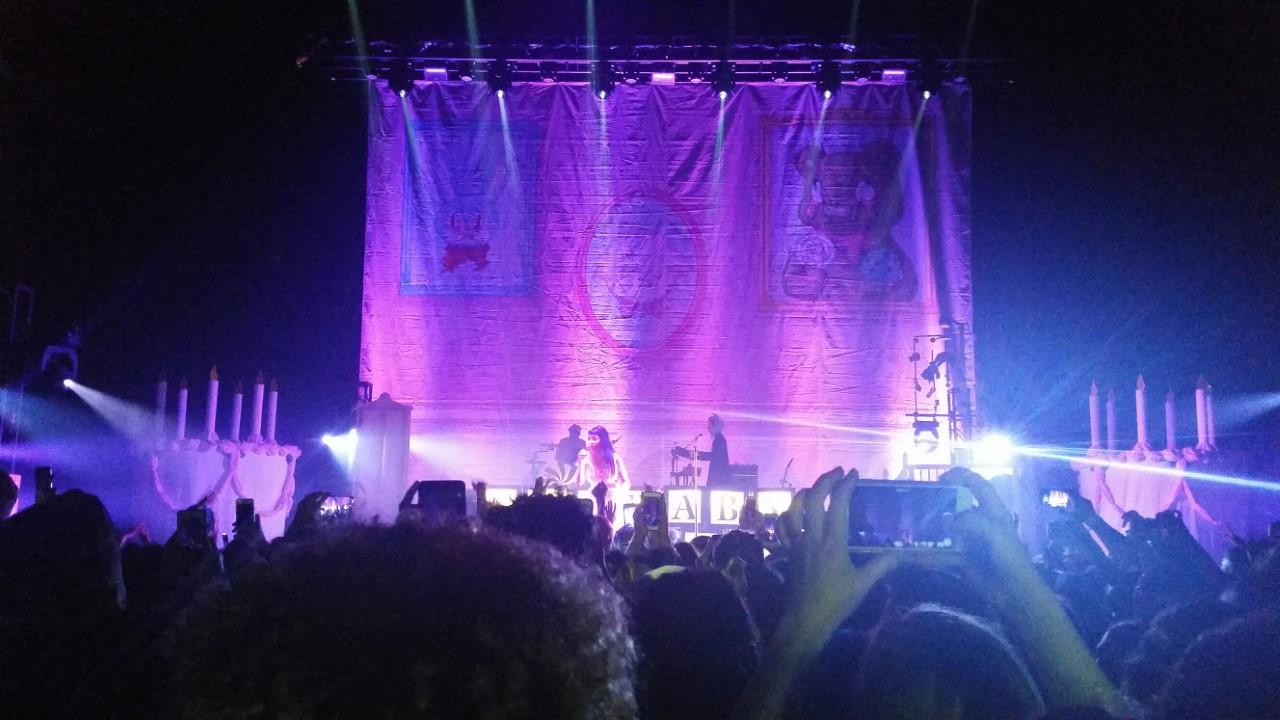 There was a big surprise during the concert that she only started doing after releasing her music video for the "Tag, You're It/Milk and Cookies" double feature, which was bringing the wolf seen in both videos on stage to interact with her while she performed those two songs. Melanie was taken by him during "Tag, You're It", and then kicked him out of the chair he was sitting in during "Milk and Cookies" to beat him up (she was acting, of course!). To finish him off, she poured an actual carton of milk all over his head, just like in the video. I certainly wasn't expecting him to come out, so I started freaking out when he did and was super surprised!
In addition to the surprise above, Melanie also came back after performing her previously-thought "last song" of the night, to perform of one more song! She performed "Cake", my personal favorite on the album, and I was ecstatic when she sang that specific song. It was an awesome end to the night!
Overall, the concert was amazing, and I would definitely go see her live again. I'd been wanting to see her since her album dropped last August, and being able to actually do it was an experience I'll never forget. Just seeing her dance, interact with the crowd, and be there right in front of me left me with a wonderful feeling that I can't really explain. If you're planning to go to one of her concerts soon, I highly recommend it! Both Melanie's and the crowd's energy makes you feel so amazing – it's something you won't want to miss out on!