EDITORIAL: The Stress of Senior Summer
Hang on for a minute...we're trying to find some more stories you might like.
All high school students look forward to summer vacation. It means no more homework, waking up late, or not having to deal with the couples making out in the hallway. Unfortunately for me, my summer involves college talk… and a lot of it. People keep asking me where I want to go to college or my top school and what I want to study and it's kind of frustrating. I spent multiple days going on college tours that were hours away in the hot, humid weather.
At first I thought that this summer was going to be relaxing but I was wrong. I realized that I had to complete my brag sheet on Naviance, which wasn't a terrible thing until I tried sending it to my teachers. I followed the steps to share it with my teachers for recommendations and it said that naviance was "working on" that step. So now, I have to figure out another way for teachers to view my brag sheet.
Also, my SAT scores were not the best, so I begged my mom to get a tutor to help me improve my score. I started my tutoring over the summer which means I had homework…. over the summer. At this point I was desperate for anything that could help me improve my score.
Continuing with the college talk, I toured at least 5 schools this summer while trying to beat the brutal 90-degree weather. After a couple tours, I realized that most colleges offer mostly the same things, just in their own ways. I would compare one school to the next and bash others all within the same tour. I ended up having at least one college tour a week which means I didn't really have that much time to spend with friends.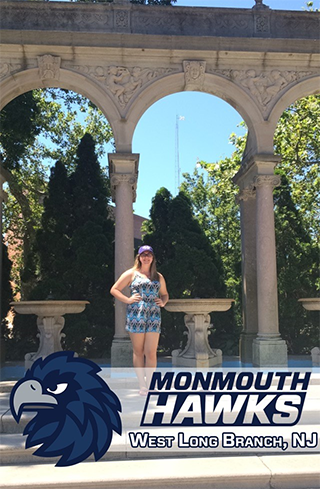 Not only is there the stress from college but there's the thought of senior year and senior portraits. Being a girl, I was frustrated enough because I wasn't able to wear highlighter and I had to make sure my makeup was flawless because these were the pictures I will be looking at for the rest of my life. I just happen to have glasses as well, so that was just another thing to stress about. About two days before I took my pictures I had read the paper and realized that I had to get a pair of glasses without lenses because of the glare. I was a nervous wreck because I didn't want my pictures not to look like me. Luckily, my parents paid to get the anti-glare lenses on my glasses so it all worked out.
When I got my pictures back, I could easily pick the ones I wanted to order but they were over $200. My parents hesitatingly signed the check knowing that these were the only senior pictures I was going to take. Let's hope I still like my pictures in 20 years.
As senior year gets underway, I get more anxious. I'm excited to be in my senior year of high school, but I don't want it to end. I'm going to miss all of my friends after we graduate and I don't want to leave the town I've known my whole life.