School Attendance Policy Intensifies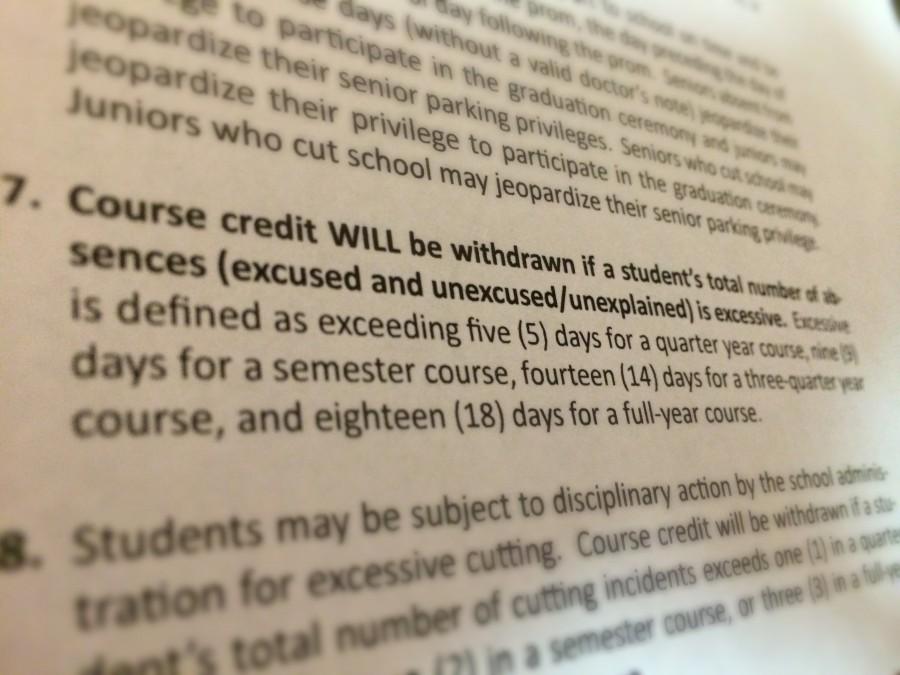 Some of the students at FTHS are bothered by Freehold Township High School's new attendance policy, but not everyone sees the change as such a terrible thing.
It used to be that a student was allowed up to twenty absences before losing credit for the twenty-first. For a three-quarter year course, a student was allowed sixteen, for a half –year course, eleven and for a quarter year, seven.
The new policy only deducts two days from each category, causing credit withdrawal on a student's nineteenth absence.
Many students at FTHS have a tendency to take "mental health" days, in which they go to the beach, they sleep in, etc. Students that actually have a legitimate reason for not coming to school, such as illness, injury or anything of the like, should bring in a doctor's note. The doctor's notes are not counted until the end of the year and, when the notes are approved, the absences will be removed.
However, for the students that are worried about losing credit in a class, there is a simple solution: come to school.
Aimee Jeanette, a senior at FTHS states, "If people are absent that much and it's not from illness, then they should face the consequences."
Students also often stay home to escape the inevitable doom of not doing their homework the night before. Now, that does not mean that taking a day off here and there to relax the brain or to enjoy their time at the beach one day in June is a bad thing.
Nevertheless, students are in school for a reason, and it is their responsibility to show up and do their part.
"For people that actually go to school, it doesn't matter, but the ones that take days off all the time for no reason will be effected and they deserve to get credit withdrawal," says Danielle Blitzer, a senior.
Going to the beach, or taking a "personal day" every week will affect their grades, attendance and capability to keep up with school work.
Summer Shaheed, another senior, says that "taking a day off here and there is fine but twenty is ridiculous. I don't think I have ever used half of my days."
Showing up to school is not a hard task to accomplish. Students who take off of school just because they don't feel like getting out bed should really begin to watch their attendance.