Bigger and Better Cookies?
With a change in food providers, we've also had a change in our beloved cookies... and sometimes change isn't necessarily a good thing.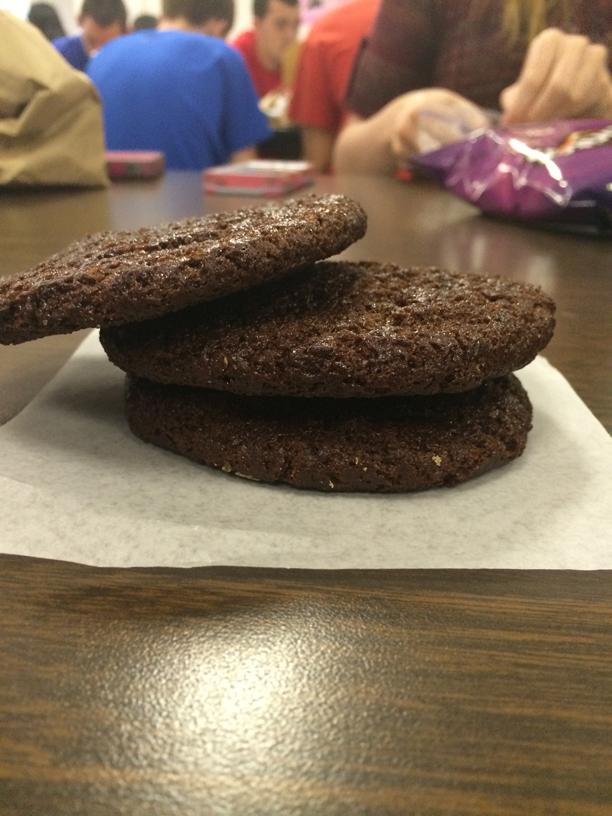 Recently Freehold Township High School has undergone a transformation that has affected the students in a variety of ways. Sodexo, the company that used to supply the cafeteria with food has given our school over to Pomptonian Food Services.
The students complain daily of how things are made with "whole grain" and how things just aren't the same. This new food company has changed everything on the menu from the pretzel size, to selling diet sodas, and one of those changes is the cookies.
The gooey, almost uncooked, delicious cookies of Freehold Township High School have been a favorite for years. The new cookies seem to be bigger in diameter but are lacking in taste.
"It tastes like the cheap food examples they give you in history museums," says Aimee Jeanette, a senior at FTHS.
Victoria Wagner compared the cookies to "cornbread with chocolate chips."
The problem here is that most parents as well as some of the students prefer a healthier lunch for their children or themselves. However, teenagers who are just a few years away from being adults should be able to speak for themselves, shouldn't they?
Would a few more calories really kill us?