Nina Mojares: Miss New Jersey's Outstanding Teen 2016
Hang on for a minute...we're trying to find some more stories you might like.
Nina Mojares, a junior at FTHS, has recently taken home the coveted title of Miss New Jersey's Outstanding Teen of 2016. Besides being a stellar student and performer, she is an active member of the community and a role model to all. Here, she shares the story of becoming MNJOT of 2016!
Congratulations on your recent win! You must feel amazing; what was the process of the pageant like?
Believe it or not, pageants require weeks of preparation. To start off, each contestant in the Miss America's Outstanding Teen Organization, including local and state titleholders, must create their own platform or "campaign" of what they want to represent or improve in society. For instance, a few of my fellow competitors' platforms were Breast Cancer Awareness, Food Allergy Awareness, and Distracted Driving Awareness. My platform is "Building Resilient Communities Through Youth Empowerment", which encourages teens to volunteer and help victims who are affected by natural disasters or adverse situations. Creating a platform is one of the most important factors of being in this organization. On the actual day of the pageant, each contestant must undergo an eight minute interview with the panel of judges. The judges ask questions that vary from the young girl's resume, platform, current events and opinions on certain global/political issues. Next, each girl is evaluated on physical fitness, talent, evening gown and onstage question. For each of these categories, a certain amount of scholarship money is offered. Since I won the Overall Talent award, I was given a separate portion of scholarship on top of my winning amount. The process is long and overwhelming, but with hard work it pays off in the end!
What was your first thought when they called your name?
My goal in this competition was to do my absolute best and make my family, friends, and community proud. I was also determined to receive the winning scholarship money to aid me in obtaining a bright education for the future. When all of the runner-ups were announced and only three girls remained, I was really nervous. My hands were shaking, and my heart was beating fast. However, I knew I tried the very best I could and as the old saying goes, "Whatever happens, happens". Finally, when my name was announced as Miss New Jersey's Outstanding Teen 2016, I was so ecstatic and blown away at how far I have come from representing Monmouth County to now representing the entire state. I remember seeing my family jumping up and down and cheering for me as I was getting crowned. All of the other contestants cheered me on as well, and it's so humbling to know that I am supported by many!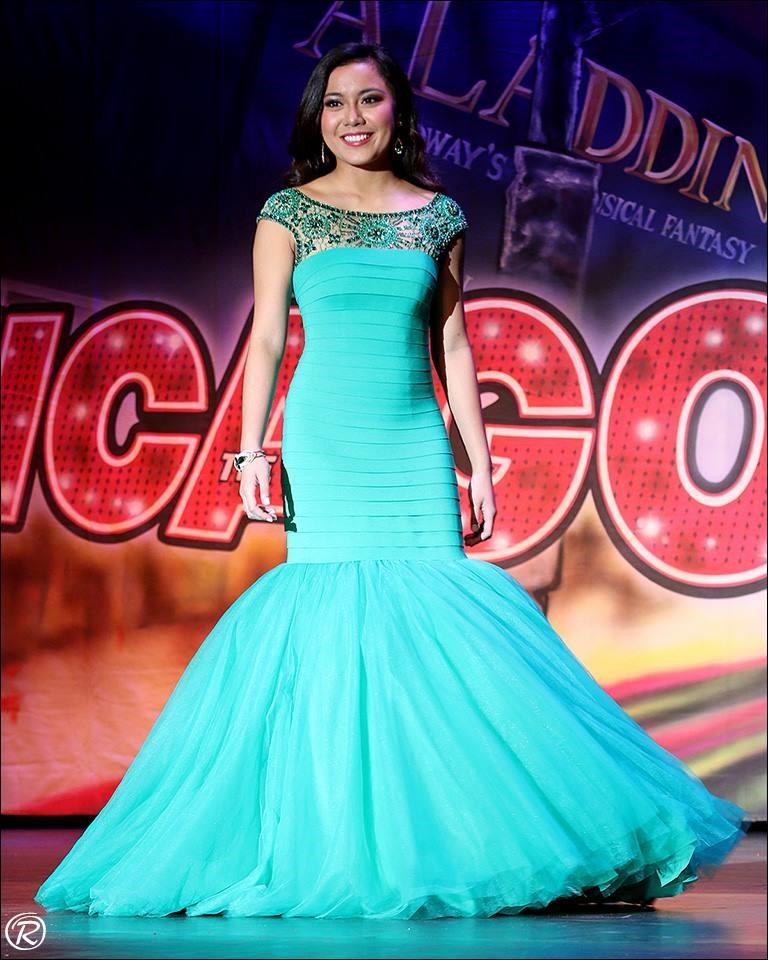 How was the state-wide competition different than Miss Monmouth County?
The state-wide competition is definitely more intense than the Monmouth County competition, which was only a local pageant. At local pageants, there are usually no more than ten contestants competing for the title. Sometimes, there are girls who are new to pageantry so, they join local pageants to experience what it's like. Locals are less extravagant and crowded. Winning Miss Monmouth County's Outstanding Teen last year was a great honor, but at the state competition, there are more girls, and the whole atmosphere is more elaborate. I competed against twenty girls from several counties across the state such as Bergen, Ramapo Valley, Ocean, Cape May, and Salem. My fellow competitors at the MNJOT pageant had phenomenal resumes, impressive community service work, and incredible talent pieces ranging from pointe ballet to violin to opera. These girls are the definition of well-rounded, and I had the best time competing with them.
What are you most looking forward to doing this year with your title?
I am most looking forward to traveling to Orlando, Florida for ten days in August and representing the state of New Jersey in the Miss America's Outstanding Teen pageant! I know it's going to be a memorable experience. I will be competing with 52 girls so I am excited to meet lots of new faces. I am also excited to continue promoting my platform, "Building Resilient Communities: Youth Empowerment" and encourage my peers to volunteer to help victims that are affected by situations such as poverty, warfare, and natural disasters.
Summarize your entire experience in five words.
Humbling, Exciting, Unbelievable, Friendships, Memorable
Nina Mojares is an extraordinary role model and certainly makes FTHS proud. Join us all in rooting for Nina when she goes to compete for the national title in August!