Oxford Dictionary's Word of the Year for 2015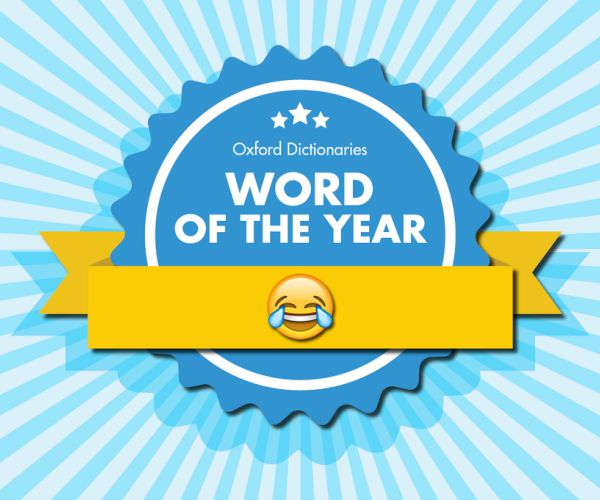 Hang on for a minute...we're trying to find some more stories you might like.
As the year 2015 comes to an end, many have been waiting for Oxford Dictionary to unveil their Word of the Year.  In previous years, the words have been somewhat controversial.  2014's word was "vape," 2013's was "selfie," and 2012's was "GIF."  It seems as though every year the words chosen are becoming more based off of our modern society and the rise of social media.  This trend may be the reason why 2015's Word of the Year is the "Face with Tears of Joy" emoji.
Now, you may be asking yourself: "How can an emoji be a word?"

The emoji seen here is what many of us use in our daily lives.  We use this emoji to show hilarity, humor, and best of all– the laughter that makes us cry.  Though in Oxford Dictionary's terms, this emoji shows "…the ethos, mood, and preoccupations of 2015."  Society uses this emoji to show emotion and mood, which is basically what a regular word does.  So it's really no surprise that an emoji which symbolizes many words was chosen to be the Word of the Year.
But how do we know that this is really the favorite emoji out of all of them?
Well, Oxford Dictionary partnered up with a mobile technology business called SwiftKey to try to figure out which emoji was used most often globally in the year of 2015.  Through SwiftKey's findings they figured out, through frequency and usage statistics, that the "Crying-Laughing" emoji was the most commonly used emoji around the world.  It turns out that this emoji made up 20% of the UK's emoji usage in 2015 and 17% of those in the U.S.  That's a lot of laughing!
So maybe an emoji is a word?  The world may never know!  But it seems like Oxford Dictionary certainly knows, and their Word of the Year definitely marks a new era in the way we talk to others.