Taylor Swift – Debut Album Review
The first album written by the world's #1 Pop Star, Taylor Swift, was released on October 24th, 2006. This album is a country album with pop elements. Taylor released this album when she was 16, and it included her first hit single, "Tim McGraw". This album contains 14 songs, as well as a bonus song, "Teardrops on My Guitar (Pop Version)".
While listening to this album, although I'm not a fan of country music, I enjoyed some songs on it. As I listened, I ranked each song individually, and described them.
"Tim McGraw" – 7/10. Good vocals, a nice slow song.

"Picture to Burn" – 9/10. More of an upbeat pop song.

"Teardrops On My Guitar" – 6/10. A soft country song with a bit of a twist.

"A Place In This World" – 6/10. A heartfelt song with an upbeat chorus.

"Cold As You" – 7/10. A slow, more on the sad side of a song.

"The Outside"  – 8/10. Relatable lyrics with a bit of pop included.

"Tied Together with a Smile" – 5/10. A slow country song with heartfelt lyrics.

"Stay Beautiful" – 6/10. A country song with a deeper meaning.

"Should've Said No" – 10/10. An upbeat song, with built up anger.

"Mary's Song (Oh My My My)" – 7/10. Chorus is built up well, with nice vocals.

"Our Song" – 9/10. One of her popular songs off this album, a pop song.

"Im Only Me When I'm With You" – 9/10. One of her underrated songs, really upbeat.

"Invisible" – 7/10. Amazing vocals, but a sad song. 

"A Perfectly Good Heart" – 5/10. A pop-country song, but reminds me of

Victorious

.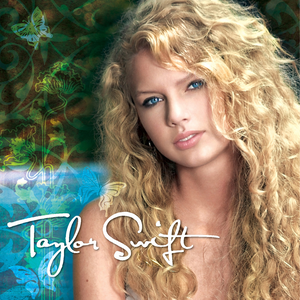 Throughout the album, although most of the songs are soft country, she adds some pop-country into the album for a larger variety, and a chance to gain a wider audience. The playthrough of the album (how it sounds being listened to in order), is decent. It adds all of her songs into the album while still keeping the audience tempted to hear more. She begins with more upbeat songs, transitions into slow country, and moves back into upbeat again. She finishes up the album with "A Perfectly Good Heart", a pop-country song. 
Out of all of the songs on Taylor Swift (Debut), my overall pick for best song is "Should've Said No", the ninth track on the album. This song is a pop-country based song, with over 90,000 streams.
Compared to all of the albums Taylor Swift has released, on my personal ranking, her Debut album is ranked last. This may seem like a disappointment for a lot of you. I know starting off with my least favorite album may seem bad, but I don't have anything against her Debut album. I myself am not a huge fan of country, slow, or soft music. So generally, her main country album would be ranked last. Overtime, she has progressed in her genre of music from country, pop, electropop, and even folk music. Overall, Taylor Swift (Debut), scores a 7/10 on my ranks.