Greetings, and welcome back to October Horror Fest! After my 9 page 6000 word Horror Fest "Magnum Opus" that was yesterday's article, I want to give myself a bit of a break, and you all one as well. Today I will be watching another hilarious but still scary Huluween short film, and I hope you all enjoy it! Without further ado, sit back, relax, turn off the lights, grab some Candy and Popcorn, and let's review…
The Rizzle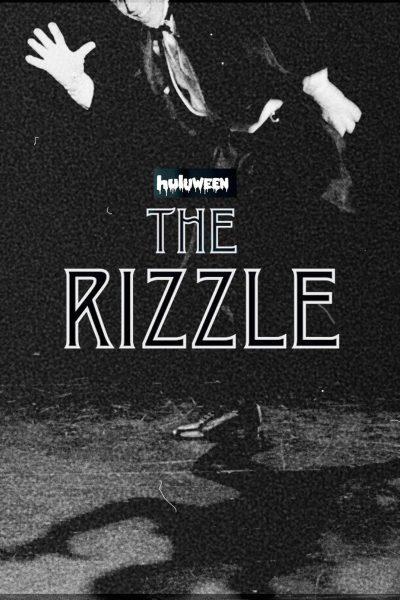 We start our film on the image of a 1920s Jazz Age documentary, showing flappers and gentlemen dancing. We pan out, to see a teenaged girl on her bed watching the laptop. She is smiling, and likes the videos. After the short documentary ends, we see her recommended, and we find a short film named, "The Rizzle" from 1923. The girl clicks on it, but not before seeing a horrific face of the man in the thumbnail staring back at her, a pretty scary sight. The video plays, and we see the man dance.
The man dances as the video glitches and stutters, and the girl looks perplexed. He dances and dances, and finishes finally, staring at the camera with a huge smile. The girl looks into the description of the video, and sees a more option. She clicks it and it says to try the RIzzle if you dare. She then looks at the video more closely. It has zero likes, zero views, and it was uploaded by N/A. The girl smiles, and we hear the music, as we see her try the rizzle in her house as she watches the video.
We cut to the night at 2:23 in the morning, as the girl is woken up by the Rizzle's theme. She looks to her side, and it is playing on her laptop. However, the man is gone. She pauses the video, and we hear a sound behind her. Her door is opened, as she peers outside into the hallway of her bedroom. She creeps down the hallway, and ventures into the dark corridor in a pretty horrifying scene. We hear a rumble, as the door slams behind her. The girl screams, but can't get back in her room. The rizzle's music starts again on the laptop, as we see her try to get into the room once more.
The girl looks back down into the hallway, as the rumbling sound continues. We see the man then glitch into the frame, and he attacks the girl as we hear her scream. We cut to her laptop, where the space of the video is now filled with her. The girl is doing the Rizzle on the screen.  She looks at the camera, her eyes distraught and terrified. She smiles, and our film comes to an end. 
That was the end of The Rizzle! To be honest, I really enjoyed this little short film! It was a welcome break from my insanely long articles, and I hope you all enjoyed it! Also, WE ARE DOWN TO THE LAST 5 DAYS!!! Remember, attempt the rizzle… only if you dare…