Nas Heads to UCONN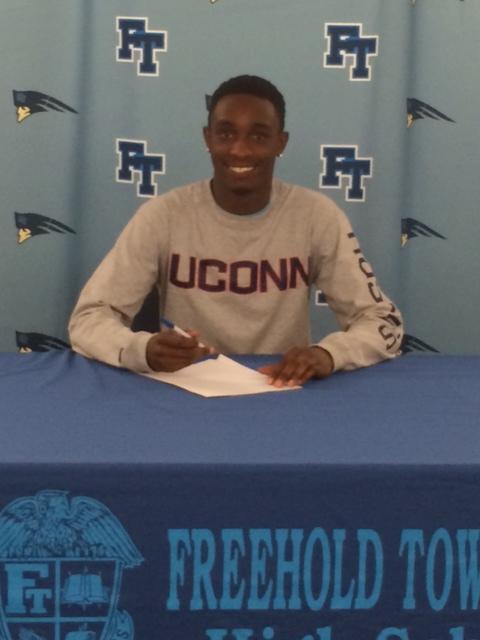 Name: Nasir Haines
School: University of Connecticut
Sport: Track and Field
Why did you choose this school?
I really liked the area and the coach treated me like family. I think I'm going to enjoy it.
What are you most looking forward to about playing in college?
Competing at the next level. And studying something I really wan to.
What will you miss most about playing at FTHS?
Being able to run with my friends.
Coach Briggs on Nasir: "Nas is among the most exciting and unique athletic talents I have coached. His hard work has turned his potential into reality. He has a big future ahead of him."