Lundberg Signs with Manhattan College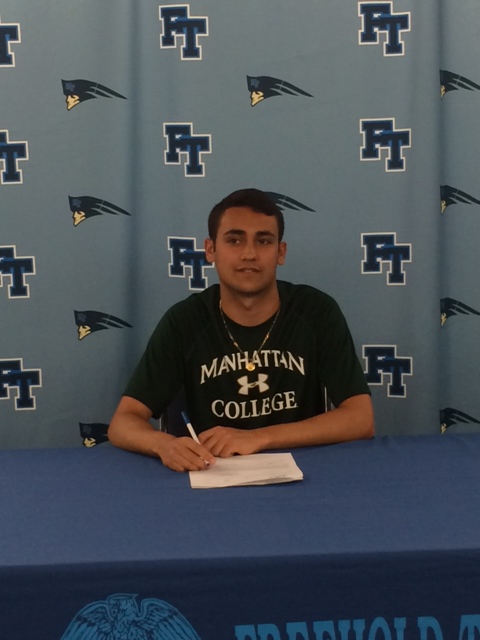 Name: Joseph Lundberg
School: Manhattan College
Sport: Track and Field
Why did you choose this school?
My friend's parent introduced me to the coach and after some research on the school, I really liked it based on the athletics and academics.
What are you most looking forward to about playing in college?
The level of competition and being able to continue my athletic career.
What will you miss most about playing at FTHS?
Definitely the team. The kids on the team are all hard working and dedicated to the sport, I've also made great friends through the sport as well. Also the coaches. They taught me many great lessons and made me realize that being a member of FTHS is great.
Coach Briggs on Joseph: "Joseph is a talented student-athlete who works tirelessly to achieve his goals. He has learned to overcome obstacles and adversity in route to accomplishing his goals."