NFL Mock Draft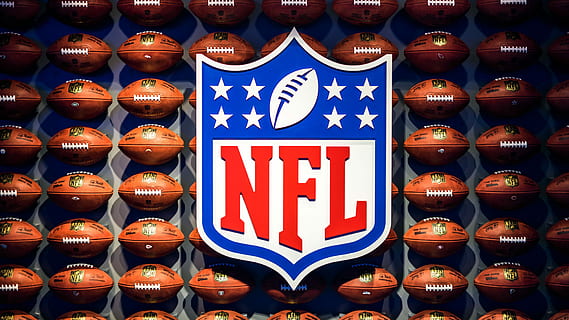 Strap in, ladies and gentlemen, it's that time of year again! The NFL regular season is over and several teams are turning their focus to fixing their squad to improve next season. Their main medium of doing so is the NFL Draft, which not only sets up a team for now, but the distant future. What will the Panthers do with the top selection in the draft? Are the Packers going to take a receiver in the first round for the first time in 20 years, or will they try to replace the potentially regressing Aaron Rodgers again? What about the Colts, Cardinals, or Texans? Many questions like these will remain unanswered, but we as fans can make predictions ahead of time. Mock drafts are how we do this, and here is my first of hopefully many.
Note: This piece was written before the D.J. Moore trade that gave the Carolina Panthers the first pick in the draft. I will also be writing a piece about that trade. Stay tuned!
The Colts select Bryce Young, QB, Alabama (acquired from Bears)


I wanted to not include trades initially, but reports are pointing to the Bears trading down and getting a haul. Here, the Colts offer the fourth overall pick, their second-round pick, and their first-round pick next year to take the top QB in the class. In my book, it is the uber-athletic Bryce Young. The 2022 Heisman winner, Young has hoarded tons of individual accolades and has displayed good accuracy, arm power, and football IQ. He has few weaknesses in his game, and size should not be that big of a concern.
The Texans select CJ Stroud, QB, Ohio State


The bad news is that Houston has missed out on the best quarterback in the class. The good news is, the second-best quarterback is available, and he is considered by some to be the best. CJ Stroud has brilliant mechanics and accuracy. He has maybe the smartest brain of all the quarterbacks in the top echelon of the class. He lacks elite mobility unlike Young, but he can extend plays, which is a necessity in today's NFL.

The Cardinals select Will Anderson, DE, Alabama


There may not be a player with a higher floor in this class than Will Anderson. He led the nation in sacks in 2021 and had 10 sacks in 2022. Sure, it is regression, but Anderson still showed his elite explosiveness off the edge, continuing to be a dominant force in Nick Saban's pass rush. The Cardinals will be without JJ Watt next season due to his retirement, so getting a guy like Will Anderson, who will be an impact starter right away in that front seven, is imperative.

The Bears select Jalen Carter, DT, Georgia (Acquired from Colts)


Not only do the Bears get a haul, they get a guy who can maul. Jalen Carter is a rare sort of prospect. He is a defensive tackle, one who is super-athletic and is already a solid pass rusher as it is, which you do not find often. The Bears cannot pass on Carter if he falls to 4, as he is the top player in the class at his position (a valuable one) who will provide a solid foundation for the Bears' defense for the foreseeable future.                                                       

The Seahawks select Tyree Wilson, DE, Texas Tech                                                                                             Three Texas Tech players have gone in the first round this century: Michael Crabtree, Patrick Mahomes, and current Seahawk Jordyn Brooks. If Seattle is to fix their torrid run defense, they should make it four first-round Red Raiders by using their second first-rounder from the Russell Wilson trade on Tyree Wilson. Though listed as an edge, Wilson has inside versatility, and is dominant wherever he aligns. At 6-foot-6, 275 pounds, he has plus-level size and should be an instant impact run defender, exactly what Seattle needs.
The Lions select Christian Gonzalez, DB, Oregon


The Lions saw Amani Oruwariye regress and Mike Hughes underperform, so it is plausible that an elite corner prospect could be the final piece to help Detroit into the playoffs. Christian Gonzalez is quite the elite prospect. In his lone season at Oregon, Gonzalez showcased outstanding athleticism and ball skills, racking up four interceptions and seven pass breakups. He also appears to be a strong tackler, which will surely help to improve a bottom-five run defense in the league.
The Las Vegas Raiders select Will Levis, QB, Kentucky


The Derek Carr era is over, and the Raiders must find the new face of the franchise soon. Sadly, the top two guys are off the board. However, Will Levis, a turnover-prone but high-upside prospect in similar ways to the Bills' Josh Allen, is worth taking a shot on. With the right coaching, Levis will become a top QB in the NFL, where his arm talent and mobility could overwhelm defenders right away.
The Falcons select Myles Murphy, DE, Clemson


The Falcons had literally the second-worst pass rush in football, behind only the Bears. An elite pass-rush talent is going to go a long way in taking Atlanta back to the playoffs. Myles Murphy brings to the table a rare blend of athletic tools and traits, and has consistently improved year on year with Clemson. Murphy is also versatile, and should easily slot into the Falcons' defense, either on the edge opposite Arnold Ebiketie or partnering Grady Jarrett on the interior.
The Panthers select Quentin Johnston, WR, TCU 


Bad news, Panthers. All the top three QBs are gone. But, there is plenty of talent down the board, and plenty of veterans available in free agency. So for now, the Panthers need to turn their attention to replacing Robbie Anderson. Quentin Johnston is a big wideout and a very good athlete for his size. He excels at short-to-intermediate route running, and brings reliable hands and good speed to the table well. He and DJ Moore sound like a top-tier duo.
The Eagles select Kelee Ringo, DB, Georgia


Darius Slay and James Bradberry are both good corners. They are also both on the wrong side of 30, so future planning is imperative. Kelee Ringo is raw, but super talented and athletic. He has all the requisite physical tools to be a top corner in the NFL. A little bit of coaching from one of Slay or Bradberry, both elite in their own right, will make the idea of taking Ringo a more desirable one for the Eagles. 
The Titans select Peter Skoronski, T, Northwestern


Sure, the Titans are shallow at receiver, but there are plenty of options at receiver. There are not many options for a stud offensive tackle that can possibly also play guard if Taylor Lewan stays for another season. Peter Skoronski provides that versatility. Skoronski is known to have shorter arms, but played in the same offense that Rashawn Slater played. Keep in mind that Slater, who Skoronski directly replaced, is a short-armed tackle that has played at an All-Pro level when healthy. Skoronski will likely pan out the same way.
The Texans select Bryan Bresee, DT, Clemson


The Texans skipped on Will Anderson in favor of Bryce Young, so it is merely a case of best d-lineman available here. Bryan Bresee, despite some injury history, is a super talent and a super athlete, and will add a lot to a weak front seven right away. Bresee has all the tools to be a stud pass rusher and run stopper in the NFL, but will need some development.
The Jets select Paris Johnson, T, Ohio State


Duane Brown and George Fant are both free agents, whilst Mekhi Becton cannot stay healthy. This depletes the depth of the Jets' offensive line, as well as the quality. Paris Johnson can mitigate that. Johnson has played only one year at left tackle, but he has showcased exceptional athleticism and mobility. Johnson has tons of potential, and with coaching, can form a formidable tackle duo with a healthy Mekhi Becton.
The Patriots select Jordan Addison, WR, USC


The Patriots are set to lose Nelson Agholor and Jakobi Meyers to free agency. They are unlikely to pay a big name in free agency, so how about drafting a big name? Jordan Addison showcased elite athleticism and solid production for both Pitt and USC. He is known to have the ability to make difficult catches in traffic, and also for possessing track speed. The Patriots have not had this sort of elite weapon at wideout since Randy Moss, and that must change if the Patriots are to go back to the playoffs next season.
The Packers select Jaxon Smith-Njigba, WR, Ohio State


The Packers have not taken a first-round wideout in 20 years, but trends have to end at some point. Christian Watson needs a complement, and Jaxon Smith-Njigba has all the tools, except for top-end speed, to be a superstar wideout in the NFL. In 2021, he led Ohio State in receiving yards and touchdowns, ahead of

two

first-round picks in Chris Olave and Garrett Wilson. That should say a lot, and should cover up the injury concerns a little bit.
The Commanders select Joey Porter Jr., DB, Penn State


The Commanders have Sam Howell, so a quarterback is not a need. Cornerback is, as the Commies (as I call them) only really have Kendall Fuller amongst their best. Joey Porter Jr has a big frame and can contend with tight ends, something the Eagles and Cowboys are really strong in regarding positional depth, especially within the NFC east. The son of an All-Pro linebacker, Joey Porter Sr., little Porter can evolve into a top boundary corner in the league.
The Steelers select Cam Smith, DB, South Carolina


Must be a little disheartening for a storyline of having the second Joey Porter play on the same franchise as his father, but Cam Smith is still on the board, so no worries. Smith rarely gave up multiple catches a game in his 2021 breakout season, and his ball-tracking abilities explain a lot as to why. He has battled injuries, but he will be a good fill-in for William Jackson, whose exit from Pittsburgh after just a half-season seems inevitable.
The Lions select Michael Mayer, TE, Notre Dame


Think about this. The Lions got rid of TJ Hockenson and still went 8-2 in their final ten games. Now they can get a tight end to help them get to the playoffs. Michael Mayer looks to be the best receiving tight end in the entire class, with his sure hands helping power Notre Dame's offense. Mayer is part of the Fighting Irish's long history of tight end production and the Lions could really use some of the benefits.  
The Buccaneers select Anthony Richardson, QB, Florida


Is Tom Brady going? Yes. Should the Bucs take a shot on this high-upside rocket-arm mobile quarterback? Absolutely. Anthony Richardson has all the tools to be a top quarterback in the NFL. He can throw literal bullets under pressure and on the run, and he has legs as well. There are lots of technical flaws in his game, so being a top-ten pick seems super risky. Choosing him at 19 however, does not. 
The Seahawks select Trenton Simpson, LB, Clemson


The Seahawks are in a pickle regarding linebackers. Jordyn Brooks tore his ACL, Cody Barton is set to become a free agent, and Bobby Wagner simply has not been replaced. Trenton Simpson is versatile enough to do it. Simpson has played in multiple roles with the Clemson defense, including as an inside linebacker, which is what Seattle will be weak in going into a 2023 season where they will want to stay competitive.
The Dolphins forfeited, L


Allow me to try to explain what the owner did. Stephen Ross, the owner, was in a lot of hot water after allegations that he bribed the coach to tank, but he

also

violated the league's anti-tampering policy because he apparently contacted Tom Brady and Sean Payton whilst they were under contract with other teams, which is illegal. Therefore, the Dolphins lost their first-round pick this year (and a third next year). So, all of the future first round mocks will only have 31 picks, and this is the reason why.
The Chargers select Broderick Jones, T, Georgia


The Chargers look set to lose Matt Feiler this season or next, so they need to address the possibility of moving Jamaree Salyer inside and selecting the guy who dethroned him to play right tackle. Broderick Jones is a great athlete and a finisher. His upside is a lot to pass on, especially at pick 21. With more experience, Jones can become a superstar tackle.
The Ravens select Bijan Robinson, RB, Texas


JK Dobbins has been very injury-prone, so having a by-committee is a good idea. Bijan Robinson will be an upgrade at the position. He was ultra-productive for Texas this season, racking up almost 1,900 yards from scrimmage and 20 touchdowns. Robinson showed very little weakness in his game, so having a complete running back is better than having an incomplete player at a different position. Selecting Robinson in the early 20s is great value for this top ten talent.
The Vikings select Devon Witherspoon, DB, Illinois                                                                                        The Vikings somehow managed to go 13-4 despite having a negative point differential, mainly because their defense was always giving up big plays due to weak cornerback production. Devon Witherspoon can change that. Witherspoon is amazing in coverage but is also a tenacious tackler. Only a lean frame will trigger the fall of Witherspoon, who will add a lot of play-making juice to a weak Vikings defense.
The Jaguars select Brian Branch, DB, Alabama


The Jaguars are not far away from becoming a full on playoff contender, they just need someone who can fill in a role in the slot just in case Shaquill Griffin decides to leave. Brian Branch is a very versatile defender who can play in the slot as well as at strong safety. He can easily be plugged into the Jaguars' team right away and instantly improve their pass defense.
The Giants select Jalin Hyatt, WR, Tennessee


I do not know how the Giants managed to make the Divisional Round despite not having any elite weapons of any kind. That changes once they take Jalin Hyatt in this mock draft. Hyatt is part of a stacked group of speedy receivers, and was simply one of the best deep threats in the country, helping propel Tennessee to their top-ten ranking. Hyatt's speed and explosiveness in the open field will add something new to the Giants' offense, and will also improve it.
The Cowboys select Clark Phillips, DB, Utah


The Cowboys have their boundary corners of the future in Trevon Diggs and Daron Bland, and will need a slot guy to complete the secondary if they are to go to the Conference Championship again. Clark Phillips is short for a boundary corner, but has done very well on the outside for Utah. Phillips offers physicality and ball skills and can easily be put on the boundary or in the slot. There is room for creativity for the Cowboys' defense here.
The Bills select O'Cyrus Torrence, G, Florida


The Bills could use some youth and firepower on the inside of their offensive line. Four of their guards, including starter Rodger Saffold, are entering free agency, so a replacement is of paramount importance if the Bills are to push for the Super Bowl next season. O'Cyrus Torrence is a physical player who is a mauler in the run game, something the Bills would consider a weakness in their team last year.
The Bengals select Darnell Washington, TE, Georgia                                                                                      The Bengals have a stacked roster as it is, but their weakest position is tight end. Hayden Hurst is solid, but not the best athlete. Darnell Washington, meanwhile, stands 6'7" but is also a

freak

athlete. He was not the starter at Georgia—Brock Bowers was, and he'll be hot property in 2024—but Washington flashed his athleticism and outstanding run blocking when he did play. He will add a new dimension of sorts to Joe Burrow's Bengals offense.
The Saints select Zay Flowers, WR, Boston College


The Broncos have hired Sean Payton, giving the Saints the first round pick they acquired midseason in the process. The Saints could use a quarterback, but the value at the top is all gone, so why not set up some weapons for the future quarterback? Zay Flowers has emerged as a potential dark-horse first-round candidate. Despite lacking height, Flowers has incredible athleticism and upside. He is a threat all over the field, something the Saints desperately need.
The Chiefs select Isaiah Foskey, DE, Notre Dame


The Chiefs just drafted George Karlaftis last year, but Frank Clark, his partner, can free up $22 million in cap space if he is cut. That is a ton of money saved, which can be allocated to stacking up the roster, including paying Isaiah Foskey. The explosive edge rusher was very productive during his time at Notre Dame. He is a very well-rounded prospect.
The Eagles select Lukas Van Ness, DE, Iowa                                                                                                       You may look at the Eagles roster and say "Where is the weakness?" My answer is that two of the guys who hit 10+ sacks are pending free agents, and Fletcher Cox is also a pending free agent. In other words, it leaves the Eagles' rotation on the defensive line very shallow, with little quality behind Haason Reddick and Josh Sweat. Lukas Van Ness is versatile, and can very easily replace Brandon Graham. Sure, he has little starting experience, but also has produced mightily when he is on the field. He is a powerful player who will contribute to preserving the Eagles' budding dynasty.