A Day With DECA – Districts at Kean University
2023 is officially the year where NJ DECA gets back into the swing of things. For the past COVID-dominated years, no chapter in the state has been able to have the full scheduled list of DECA events. After a longly-awaited three years, we've finally been able to go to Districts! Despite planning to go last year, the infamous Omicron variant hit the country, leading to students to solely rely on their test scores to make it to SCDC. So, on January 5th, 2023, the FTHS DECA chapter finally went to Districts! Watch the vlog to see how fun it was!
6:30 A.M.
Our advisor, Mrs. Giordano, advised us to arrive at the school at 6:30 A.M. so none of us would be late for the bus. During this time, we ate a bunch of free bagels, courtesy of our lovely FTHS DECA chapter. Our secretary, Paolo Reyes, even brought some spam musubi for some of us to try!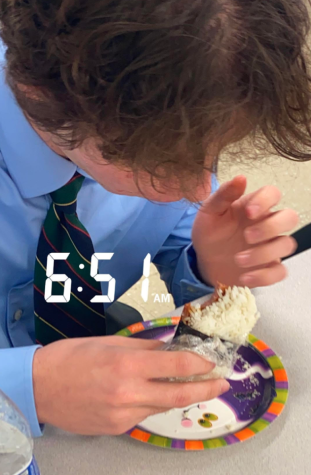 7:00 A.M.
At 7:00 in the morning, we hopped on the bus, ready to go to Kean University. Even though the majority of us were tired, we managed to get hyped for the competition. There was rapping, vlogging, and reading. It was nice to see the sun rise as we made our way to the competition.
8:20 A.M.
This is where the real fun begins. We arrived at Kean University, and went to collect our identification badges with our events listed on them. After this, we made our way to our designated buildings, and spent our time in the waiting areas. 
Unfortunately, there was a massive delay. Luckily, my partner, Bridget Vaughan, and I were only 15 minutes behind. Our event was supposed to start at 9:15, but we went in at 9:30. Others like Liam Marion and Paolo Reyes were not so lucky. While their event was supposed to start at 9:15 as well, they went in at around 11:00. Judge shortages are no joke.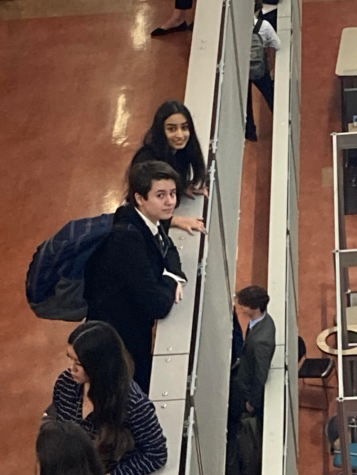 Don't even get me started on those with two roleplays, or events. While the competitors in either team or principles events were chilling in the overcrowded Starbucks, finalists Paige Klings and Michael Marion were stuck in the CAS building until after 12:45. It's a good thing Mrs. Giordano changed the departure time from 12:30 to 1:30, or else we'd be leaving our president and fundraising officer behind. The majority of us spent our time in Starbucks, because we had nowhere else to go after our event. It was fun to relax after our events. 
We weren't able to stay for the awards, but that was fine. It was nice to hear our names over the announcements the day after. Placing is not solely reliant on the roleplays. Before going to Districts, we took a cluster exam based on our event, and then, those scores were averaged together. 
---
Our reigning SCDC qualifiers, Paige Klings, Paolo Reyes, Bridget Vaughan, Michael Marion, Liam Marion, and myself were lucky enough to find ourselves a spot in this year's Atlantic City trip, alongside the new finalists, Ella Easton, Isabella Ionescu, and Robert Rallo!
Here's the list of our 2023 SCDC Qualifiers!
Liam Marion and Paolo Reyes – 3rd place: Buying and Merchandising Management Team Decision Making 
Paige Klings – 4th Place: Business Services Marketing Series
Ella Easton – 5th Place: Principles of Hospitality and Tourism
Ava Talwar and Bridget Vaughan – 6th Place: Marketing Management Team Decision Making
Isabella Ionescu – 7th Place: Principles of Business Management & Administration
Michael Marion –  9th Place: Entrepreneurship Series
Robert Rallo – 9th Place: Principles of Marketing