Top 5 Biggest Moments of 2022
As you all know, 2022 has come to an end. Last year has certainly been adventurous for most of us, with surprises in every corner. Let's take a look at some of the biggest and most influential moments of 2022. 
#1: Russia's invasion of Ukraine
Starting off at the very beginning of the year, Russia invaded Ukraine. Thursday, February 24, marked the Russian invasion of Ukraine. This was a dreadful day for many across the globe but especially for Ukrainians. The invasion, naturally, was declared by none other than Vladamir Putin, forcing the President of Ukraine, Volodymyr Zelenskyy, to declare martial law. Not only was martial law enforced but Ukraine also broke its diplomatic ties with Russia. More recently, Ukraine fought back but Russian armies began to injure Ukrainian infrastructure in hopes to regain lost territory, and many Russians fled the country without looking back. The United States and many more countries continue to punish Russia with financial burdens, yet Putin's attempts and successes to annex parts of Ukraine still rise.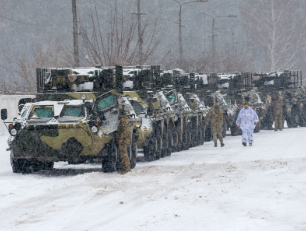 #2: The Amazon is Dying!
Concerns are higher than ever when it comes to the deforestation levels in the Amazon Rainforest. In April, shocking numbers were released, showing that over 363 miles of trees were removed from the forest. Because the Amazon is such an important part of Earth, this is an awful danger to our planet. The Amazon produces between 6-9% of Earth's oxygen alone. These great levels may be irreversible, and because of such damage, all kinds of wildlife and nature are losing their homes, regardless of the amount of oxygen Earth will begin to lack. The current state of the Amazon's climate is causing a dieback, meaning its natural conditions will surfer causing all kinds of special conflicts to arise for everyone on Earth. 
#3: The overturning of Roe v Wade
While this particular event only governs the United States, many other countries had large involvements and were outspoken about this event. On June 24, 2022, Roe v Wade was officially overturned by the U.S Supreme Court; which was the ruling that protected each American state to a right to an abortion. Currently, many states changed their laws on abortion because of this lack of protection, leaving women all across the country outraged and devastated. This outlawing created conflict in many states. Many people protested this occurrence, even as the United States is mending its undoing.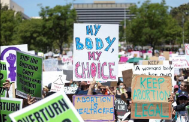 #4: The Queen is dead
This death may have only occurred in the United Kingdom, but it certainly has impacted the entire world. On September 8th, 2022, Queen Elizabeth II died. The Queen was 96 years old and passed away due to old age. Her death was mourned across the entire world because of Britain's great empire built over the years. Queen Elizabeth was Britain's longest-ruling monarch and will continue to be cherished for all she has done.
#5: Inflation Crisis
Something that has definitely affected the entire planet is our money epidemic. People all over the globe have been forced to choose between multiple living necessities. Prices have been rapidly increasing since 2022, which may be the reason some children might not have been visited by Santa this year. Unfortunately, inflation was at a strong 8% in the U.S and nearly 11% in the U.K. Inflation is predicted to peak at 9.5% and stay steady at a high of 6.5% in the following year of 2023. This affects nearly everyone and every bank in some of the largest countries in the world.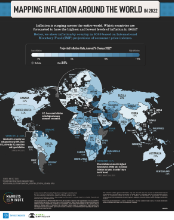 Sources:
https://www.cfr.org/in-brief/deforestation-brazils-amazon-has-reached-record-high-whats-being-done#:~:text=New%20data%20from%20Brazil's%20National,in%20at%20least%20six%20years.  
https://www.google.com/url?sa=i&url=https%3A%2F%2Fwww.usnews.com%2Fnews%2Ftop-news%2Farticles%2F2022-05-14%2Fim-outraged-voices-from-abortion-rights-protests-across-the-u-s&psig=AOvVaw0gknKpXq9Gp7sRbsVCnSJG&ust=1671755027354000&source=images&cd=vfe&ved=0CA8QjRxqFwoTCPD5x_b6i_wCFQAAAAAdAAAAABAD 
https://www.american.edu/cas/news/roe-v-wade-overturned-what-it-means-whats-next.cfm 
https://www.infoplease.com/current-events/2022/april-world-news 
https://www.nytimes.com/2022/09/29/world/europe/queen-elizabeth-death-time.html 
https://www.weforum.org/agenda/2022/11/what-is-inflation-record-prices-cost-living/ 
https://www.usnews.com/news/best-countries/slideshows/a-timeline-of-the-russia-ukraine-conflict?slide=14 https://www.google.com/url?sa=i&url=https%3A%2F%2Fadvisor.visualcapitalist.com%2Fmapped-inflation-forecasts-by-country-in-2022%2F&psig=AOvVaw3CPWSS0gMuhbhbcBYdfKd2&ust=1671757335804000&source=images&cd=vfe&ved=0CA8QjRxqFwoTCKC8y8ODjPwCFQAAAAAdAAAAABAD