Listen Up! Vol. 2 (11/28/2022)
Hello, everyone! Welcome back. This week on Listen Up, I'll be pitching you my song selections for the upcoming week of school. Enjoy! 
Monday –  "She Will Be Loved" by Maroon 5 (2002)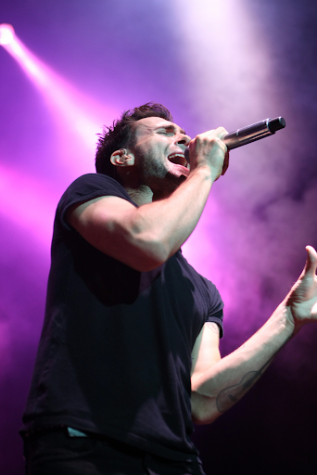 This week, we're kicking off with one of the biggest bands of the 21st century, Maroon 5. Their accolades include multiple Billboard, Grammy, and American Music awards as well as having countless chart hits. "She Will Be Loved" was off Maroon 5's debut album titled Songs About Jane, and has always been my personal favorite work of theirs. This song has a catchy chorus and smooth transitions that make the song an easy listen. I definitely recommend checking out this classic.
Tuesday – "Mr. Jones" by Counting Crows (1993)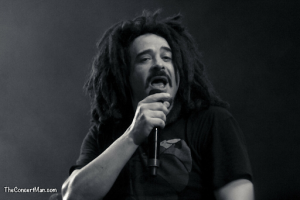 We're going back to the '90s this Tuesday! In a time where the grunge era was at an all-time high, Counting Crows burst onto the scene with their debut album August and Everything After. "Mr. Jones" is not only one of my personal favorite songs ever, but was an instant chart topper. The song's mellow feel and amazing vocals by lead singer Adam Duritz catches the ear immediately of the listener. This song emotionally and musically engages the audience. Check out the song that is featured on every "I Miss the '90s!" playlist.  
Wednesday – "Aeroplane" by Red Hot Chili Peppers (1996)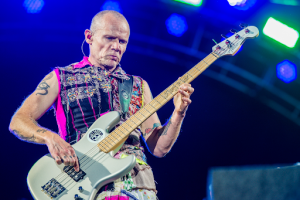 This hump day, we'll keep our focus on the '90s, with a song from another one of my personal all-time favorite bands. "Aeroplane" was off of the album One Hot Minute, during Jane's Addiction guitarist Dave Navarro's stint in the band. While Navarro has some cool guitar parts in this song, Flea, the bass player, really steals the show. The bass in this song is front and center, and perfectly exemplifies the patented RHCP rap-funk genre. This is a deeper cut from the Chili Peppers, but is no worse than any of their huge hits. 
Thursday – "I Need A Dollar" by Aloe Blacc (2010)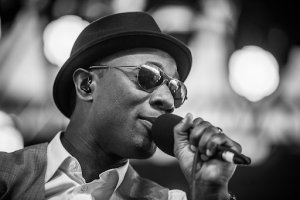 Aloe Blacc is one of my favorite modern artists, mainly because his music is centered around soul and blues. This song (although it was released in 2010), gives me '60s vibes. The song was the lead single off of the album Good Things, and accompanies other great tunes like "Hey Brother" and "Life So Hard." Check out Aloe Blacc and the work he has done. Really great stuff. 
Friday – "Colors" by Black Pumas (2019)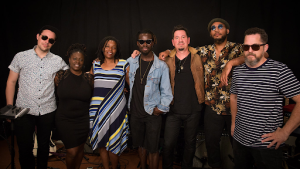 The Black Pumas are a musical duo, who, similarly to Blacc, capture elements of soul, blues, and R&B in their modern music. "Colors" is an uplifting song that was inspired by gospel and Church (hence the religious overtones like clapping and choir vocals). The song gained so much popularity, that, in 2021, the international charity band Playing For Change covered the song with musicians amongst the likes of Slash and The Pocket Queen contributing. Check out that version here.