Wakanda Forever – The Return of Marvel's Magic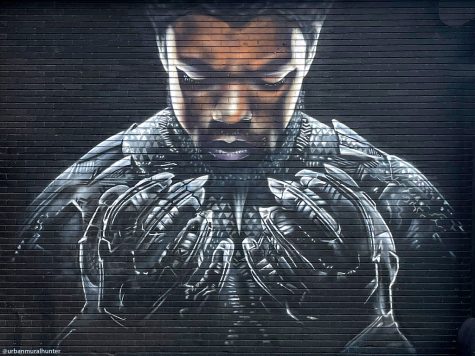 *NO SPOILERS*
Black Panther: Wakanda Forever was a film that many were worried about. Following the death of a legend, the Black Panther film series has been in hot water. I'm happy to say, however, that the movie was a great success. Grossing over $330 million in its first week, more than its competitor, Black Adam, did in its entire run time, earning only $200 million for DC. Besides being a blockbuster, the movie is also extremely well-written and acted.
Three stand-out actors from the film are Angela Bassett as Queen Ramonda, Tenoch Huerta as Namor, and Letitia Wright as Shuri. I truly and wholeheartedly think that all three of these actors deserve Oscars for their performances, but I'll let you think about that at the theater.
This movie has Wakanda fighting against Talokan, the city of Namor. Namor is one of the MCU's most complex characters to date, and he has an amazing story. Since this is a no-spoiler review, I will not go into details too much. This movie carries on the legacy of the late Chadwick Boseman amazingly. Reviews on this segment of the movie are a bit decisive, but I feel they paid an amazing tribute to the legend.
The movie has a lot of different factions fighting for power. Vibranium was found near the city of Talokan, Namor's home. The Wakandans are very nervous about this new development, as everyone thought Wakanda had a monopoly. Several global powers also interfere in the clash of Wakanda and Talokan, such as the decisive United States Government in the MCU. Throughout the course of the movie, we are introduced to new characters which I have come to love. One of these characters is Ironheart. Dominique Thorne, her actress, did an amazing job with her character. Her character does a good job of carrying on the legacy of Iron Man without pushing it too much.
The CGI in the film was an amazing step up from Love and Thunder. I think that this movie has really put Marvel back on track to compete with the newly formed DC Studios, being directed by their own Guardians director, James Gunn. It was an amazing movie to end off the extremely decisive phase four of the MCU. With the action scenes being top-notch, the characters being extremely well-written, and the plot flowing perfectly, this is a must-see for Marvel lovers, as well as anyone else who loves great movies. Rotten Tomatoes gives the movie an 84%, with the audience score being a 95%. I completely agree with these scores. It is an amazing movie that pays tribute to our late king, Chadwick Boseman. When you watch this movie, you can truly feel him on the screen, being with the characters we have come to love.