Streaming Hot Topics: The Summer I Turned Pretty
Hello and welcome back to Streaming Hot Topics! I hope you all had a great weekend. For this month's Hot Topic, I wanted to switch it up and give you all a TV show recommendation. So without further ado, our November Hot Topic is…. The Summer I Turned Pretty. The Summer I Turned Pretty is a personal narrative story centered around its main character Isabel (Belly). Belly's storyline sets off during summer vacation when the Conklin family (Laurel, Steven, and Belly) adventure to their summer house with the Fishers (Susannah, Conrad, and Jeremiah). Laurel Conklin and Susannah Fisher have been friends since their earlier childhood years. With that being said their families have always spent the entirety of their summers together in one house. Although, the summer leading up to Belly's sixteenth birthday had been where everything changed. Now, let's dive into the specific events surrounding Belly's summer experience in season 1.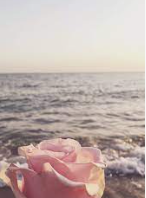 Belly Conklin has been in love with Conrad Fisher for as long as she can remember. All she had ever wanted to do was tell him how she felt, but the constant fear of ruining their families' connections had always kept her from doing so. Yet after seeing how the past year had taken an effect on Conrad's personality, her feelings had started to change. Secretly beneath her knowledge was Jeremiah's undying love for Belly, knowing that she only saw interest in his brother. This had not stopped Jeremiah from trying to change Belly's mind. While seeing things unfold with Conrad alongside his rough relationship on and off with Nicole, Belly had caught herself getting closer with Jeremiah. In the midst of all this drama and confusion, Belly had entered a debutante ball as a way of fulfilling Susannah's dreams. This ball was supposed to be her chance at having more time with Conrad, as well as his chance to accompany her to the ball. Yet it wasn't exactly Conrad that she found herself standing next to… Jeremiah had taken the lead on this one. During all their time together, Jeremiah and Belly had found themselves falling for one another and had thoughts of pursuing their own relationship. Will Jeremiah be the one to own Belly's heart or are those feelings for Conrad still lingering in the back of her mind? Does Conrad come back to his normal ways and make things right with Belly? Well it looks like you've got some watching to do.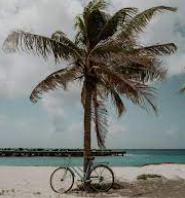 After reading more into the plotlines of The Summer I Turned Pretty, if you find yourself as someone who is intrigued or invested in genres like this, then this show is the perfect fit for you. The drama circling this summer vacation is both intense and extremely compelling. This series will have you on the edge of your seat wishing you could get to the next episode even faster! The downside to this is that there are only 10 episodes. However, the good news is that this series is also releasing its second season sometime next year. Overall, this show is a great series to tune into when in need of another addicting series. Thank you all so much for joining me in this month's Streaming Hot Topic and I hope you all enjoy The Summer I Turned Pretty! Stay tuned for next month's December Hot Topic! Have a great day everyone 🙂