Every NHL Team's Expectations in 5 Words or Less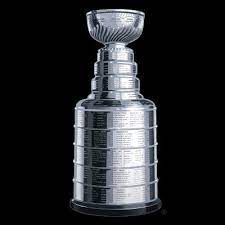 Anaheim Ducks: Respectability
Arizona Coyotes: Tank hard for Bedard
Boston Bruins: Make the playoffs
Buffalo Sabres: Respectability
Calgary Flames: Conference Finals
Carolina Hurricanes: Cup or bust
Chicago Blackhawks: Tank hard for Bedard
Colorado Avalanche: Defend the title
Columbus Blue Jackets: Get back in the playoffs
Dallas Stars: Make the playoffs
Detroit Red Wings: Respectability
Edmonton Oilers: Cup or bust
Florida Panthers: Conference Finals
Los Angeles Kings: Make the playoffs
Minnesota Wild: Win a playoff round
Montreal Canadiens: Tank hard for Bedard
Nashville Predators: Win a playoff round
New Jersey Devils: Respectability 
New York Islanders: Make the playoffs
New York Rangers: Cup or bust
Ottawa Senators: Get back in the playoffs
Philadelphia Flyers: Respectability
Pittsburgh Penguins: Win a playoff round
San Jose Sharks: Tank hard for Bedard
Seattle Kraken: Respectability
St. Louis Blues: Get back to the cup
Tampa Bay Lightning: Get back to the cup
Toronto Maple Leafs: Win a playoff round
Vancouver Canucks: Get back in the playoffs
Vegas Golden Knights: Get back in the playoffs
Washington Capitals: Win a playoff round
Winnipeg Jets: Get back in the playoffs 
Tiers:
Cup or bust: A team that realistically has the goal of winning the cup this season.
Get back to the cup: A team that won the cup within the last five years and expects to be in the running again.
Conference Final: A team that has a shot to make a deep run.
Win a playoff round: A team that would like to improve on their playoff performance from last year and make it to the second round.
Make the playoffs: A team whose expectation is to make the playoffs again this year.
Get back in the playoffs: A team that missed the playoffs last season but has the goal to make it this season.
Respectability: A team whose ultimate goal is to have young players improve. They are on the upswing, but aren't quite playoff ready yet.
Tank hard for Bedard: A rebuilding team whose goal is to sell off assets and be as bad as possible so they have the best chance of winning the Connor Bedard draft lottery.