The Downfall of Wimbledon 2022: How Banning Russian Players Spoiled the Most Prestigious Tennis Tournament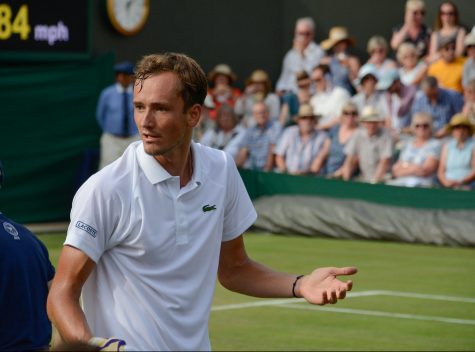 In April, the Wimbledon Lawn Tennis Association released a statement that expressed that they would be banning Russian and Belarusian tennis players from the most eminent tournament on the professional circuit this summer. The basis for their statement was advice from the British government concerning the unjustified aggression of the Russian government with their invasion of Ukraine. Furthermore, the statement stated that their intention was to limit global Russian influence and it is thought that there were concerns over Putin's ability to use Russian players as propaganda to further his goals. 
However, the problem with the decisions of Wimbledon is that it has an extremely limited impact on the invasion of Ukraine, if any at all. In this crisis, it is of the utmost importance to separate the people from the government. The average Russian citizen does not have the ability to influence the Russian government and many people are, in reality, against the war. Unfortunately, the citizens have practically no say in their government, as they lack access to true democratic processes. Since there is an immense lack of democracy, the war is entirely at the hands of Putin and the people closest to him who serve his own personal goal of restoring the former Soviet Union. Not only does the average person not have a voice in the choices of the government, but also in this specific case many tennis players spend very little time in Russia. A multitude of tennis players who are Russian no longer live there and choose to make places such as Dubai and Monte Carlo their home since it is more conducive to their training. Therefore, acting as professional tennis players, a minuscule amount of time, if any, is spent in Russia. They increasingly are becoming removed from their country of origin as they spend more time on the tour traveling and training. Meaning that the proximity to Russia demonstrates that these tennis players have both no connection to the war and are not involved with the Russian government in any way. In addition, many Russian tennis players have expressed their condemnation for the war. Most notably Andrey Rublev who has been outspoken is his disapproval of the actions of the Russian government, as his doubles player is Ukrainian tennis player, Denys Molchanov. In this way, it is pointless to ban a Russian tennis player from a professional tournament because they have no responsibility for the war nor the actions of the current Russian governmental administration.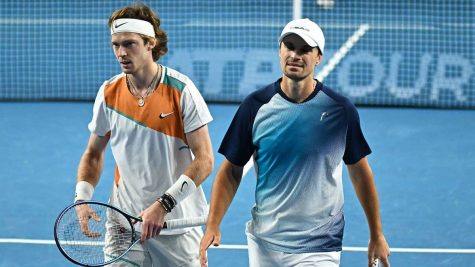 Furthermore, banning tennis players who are from Russia, cannot be compared to banning a Russian sports team which is an important distinction to make. Tennis players are competing for themselves and their team, not necessarily for their country, as it would happen in the Olympics or even World Cup soccer tournaments. Their ambitions have little to do with pride for their country but rather for their own accomplishments, as tennis is an individual sport. In this way, the ban on Russian and Belarusian players is futile because their intention is not to bolster the accomplishments of their country anyway. 
Not only is the ban on these players largely inconsequential, it also does not serve the Ukrainian government or aid in protecting its citizens. There is a severe humanitarian crisis occurring in Ukraine at the hands of the Russian government and people are fleeing their home country as well as struggling to survive. Last year, the All England Lawn Tennis Club made over 360 million US dollars in ticket sales and was able to give a total of 47 million US dollars to the champions of the event. Clearly, the tournament garners a great deal of attention as well as revenue, therefore they have an extraordinary amount of resources that could be utilized to assist those affected by the devastation of the war. Monetary aid and investment into the medical care and safety of Ukrainians, Wimbledon would have a far greater impact on the outcome of the war than they are by restricting professional tennis players. 
 In response to the events, both the Association of Tennis Professionals (ATP) and the Women's Tennis Association (WTA) have decided that no ranking points will be given at this year's Wimbledon. Every professional tournament has a distinct amount of points awarded to players who progress to each stage of that tournament. For example, at a Grand Slam such as Wimbledon, a player makes Round 1 they earn 10 points with an increasing amount of points for each round, culminating in 2,000 points for winning the tournament. The players are ranked based on the number of points they have which means that their points are pertinent for their careers and their success on the tour. The ATP and WTA released statements that explained that Wimbledon's discrimination against Russian and Belarusian tennis players compromises the integrity of their ranking system.
Since both player associations made this decision, it threatens the prominence of the event because the players are less likely to be motivated to compete at their highest level. Without points, which is essential to the careers of tennis players, it is difficult to justify playing at the risk of injury and exhaustion. The success of Grand Slam tournaments relies greatly on its eminence in the tennis world, but it cannot be overlooked that it also greatly relies on the appearance of the players. Many tennis fans have specific players that they are anticipating seeing and will purchase tickets to watch these players. When Grand Slam champion and current men's world number 1, Daniil Medvedev and women's world number 5, Aryna Sabalenka are barred from participating, it is certain that fans will lose interest in the event. This loss of appeal has the potential to be catastrophic for Wimbledon, possibly even more than they realize, in terms of revenue and reputation. Although Wimbledon, since its initiation, has been the most prestigious tennis tournament, at present it is nothing more than a large-scale exhibition event. Therefore, in their efforts to stand with Ukraine, they not only have failed to serve their aspiration of supporting Ukrainians, but they have harmed the validity of a historic and esteemed Grand Slam tournament.