Berschta Earns Honorable Mention in APP Essay Contest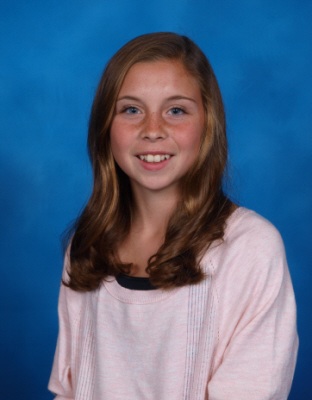 Hang on for a minute...we're trying to find some more stories you might like.
Freshman Erin Berschta, a CGI student in Mrs. Lanza's English class, earned an Honorable Mention in the March Asbury Park Press Student Voices essay contest.  The April topic was, "What changes could your school make to make learning more enjoyable?"  Her essay is below.
School? Enjoyable? Is it possible to put the two words in the same sentence? Most teens and students would probably answer no to this question, but I believe that making school more enjoyable is achievable. To make school enjoyable, students should be allowed to use the technology they have to their advantage in the classroom.
It's no secret that most teens try to hide their cell phones in their laps or in their enormous, oversized bags while in class. Trying to send a text to a person in the same building or even the same class as them is always difficult when teachers snag the phones away for the remaining forty five minutes of the period. There is usually an occasional roll of the eyes or hands thrown in the air, everyone knows the drill. Now what is the girl or guy supposed to do now? Actually pay attention? Why would anyone do that?! Unless, if phones and computers could be used in conjunction with the lesson or as a helpful tool in class.
Middle schools and elementary schools in Monmouth County are starting to offer google chromebooks and other tablets such as IPads to students to get them more involved and engaged in the lesson and in the class in general. When students are told that the next class they are going to involves an assignment online, or that they are going to need their phone the next day, they get so excited. In our generation, technology and the internet is so powerful and can be very beneficial in class, not just outside of school. Since this technology is available to us, it is silly to waste it.
Some people might be thinking the internet is already so dangerous outside of school, what's the difference if it is used in school? The internet can be abused if it is in the wrong hands, and that there are bad websites and links that kids like to go and mess around on.
However, there are also good websites that teachers can use to show students all of the positive things about doing projects and research online.  Technology is a tool to make school enjoyable, so why not encourage students to want to learn?
Sent from my iPad