Amazing Aesthetics: Kidcore
Welcome to Amazing Aesthetics, a biweekly column talking about all sorts of aesthetics, their origins, and more!
Our fourth article is on Kidcore, the ultimate, eye-straining aesthetic for those who want to be a kid again.
Have any favorite aesthetics you want to see an article about? Please send them at the link below!
https://forms.gle/WZs6GER1eyYX8AFMA
Now, with that out of the way, let's get into today's aesthetic!
Kidcore is a visual and fashion aesthetic focusing on childish things such as toys, rainbows, and excruciatingly bright colors.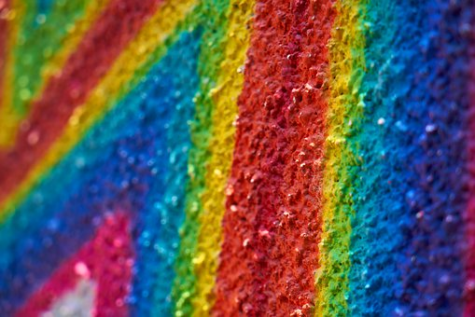 Keep in mind that the fashion variant of this aesthetic mostly overlaps with Decora Kei, which is a fashion aesthetic of Japanese origin (although all are welcome to use it) based on bright colors and a lot of decorations or accessories, hence the name.
Speaking of aesthetics Kidcore gets along with, there's also a lot of Kidcore aesthetic photos with kandi beads. You may also know them as pony beads. This is one thing Kidcore has in common with the Raver aesthetic, where one of the big themes is trading all sorts of things made from kandi beads using the PLUR (peace, love, unity, respect) method, which could be an entirely different article.
It also focuses on 1990s nostalgia, although the aesthetic itself didn't pop up until the 2010s. That is sadly all we know of the aesthetic's origin.
Seeing that this is also a fashion-based aesthetic, if you want to truly have an appearance that suits the Kidcore aesthetic, it's time to pull out every last sticker, bead bracelet, hair clip, and bright piece of clothing you have.
The entire point of Kidcore is to radiate the feeling of a childlike person, and if that means dousing yourself in rainbows, so be it. If bright colors hurt your eyes, there is a softer, more pastel variant of Kidcore called Babycore. 
In addition, the Official Aesthetics Wiki account on Spotify has made a 100-song playlist based on the most common songs spotted in a variety of Kidcore playlists. Here is that playlist, if you want to listen to it! 
In conclusion, Kidcore is the perfect aesthetic for anyone who likes being in the spotlight or who wants to go back to their more colorful, childish days.