Listen Up! 5 Songs to Get You Through the Week – 1/9
Hey everybody! Welcome to 2022! A New Year, a fresh start, right? While this winter stretch can be extremely tough, there's nothing some hard work and good tunes can't accomplish. Also, I plan to start writing more articles about music-related topics, if you are interested in that type of thing, so stay tuned!
Monday- "Stolen Dance" by Milky Chance (2013)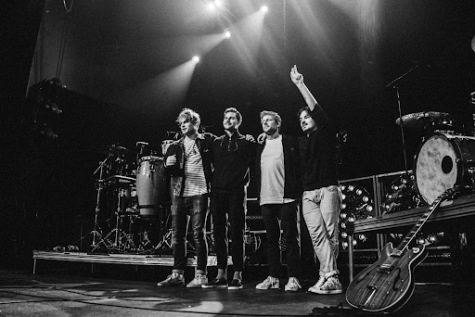 Starting off the week is a 2010's folk-indie pop song "Stolen Dance." When I first listened to this song, it was unlike anything I had ever heard before; it had a sort-of dance- type groove, but the lyrics seemed mellow and saddening. One of the reasons why I didn't just skip past this one is because of its uniqueness, and I was intrigued by how different it sounded. That being said, I actually felt like I understood what was happening lyrically,  and wasn't just simply confused by this "uniqueness." Nevertheless, it was a pleasant change of scenery to kick off the New Year. Give it a try. 
Tuesday- "Like a Stone" by Audioslave (2002)
Following "Stolen Dance" is a song I'm a little more familiar with, and one that I've been listening to for years, but haven't really appreciated it until recently. I've always leaned towards Audioslave's more hard-hitting alternative-rock songs like "Cochise" and "Show Me How to Live." The 5th track off of the band's self-titled debut album, "Like a Stone" is completely different. The song's tremolo guitar riff leads you in with an eerie hook. One of the best voices of the alternative rock scene, lead singer Chris Cornell's incredible vocals cast a dark feel over the track, and guitarist Tom Morello's innovative guitar playing gives me goosebumps. Check out this one to throw some variety into your New Year's playlist. 
Wednesday- "Stayin' Alive" by The Bee Gees (1977) 
Well, I had to do it. It was about time that The Bee Gees got thrown into the mix. While one of my New Year's resolutions is to listen to more lesser-known artists and tracks,  "Stayin' Alive" perfectly captures the attitude you need to have when entering this tough winter stretch. This iconic 70s' disco hit will be sure to get you moving your feet or picking up the mic for some karaoke. If you need a positive boost in your morning routine, or are overwhelmed with hours of homework, jam out to some Bee Gees. Nobody's judging. 
Thursday- "Plush" by Stone Temple Pilots (1992)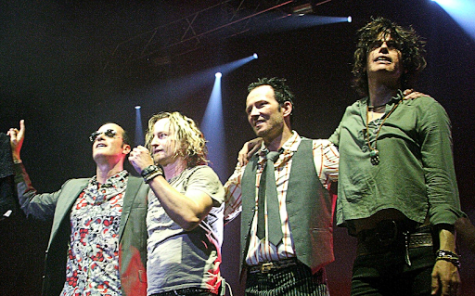 A major staple in 90s' grunge playlists, I was caught off guard by what a complex song "Plush" was. After deciding to learn this song on guitar over the break, I didn't realize how many different parts and elements this song featured, such as a killer intro guitar riff, Scott Weiland's signature vocals, and a bass and drum groove that makes the song really pop. Another key part of the song's success (as is with much of the 90s alternative rock era), is how you interpret the lyrics, as they are unclear (in a good way). If you are into the grunge scene, or just someone who appreciates great songwriting and music structure, I would definitely recommend this classic. 
Friday- "Yorktown (The World Turned Upside Down)" by Lin-Manuel Miranda (2015)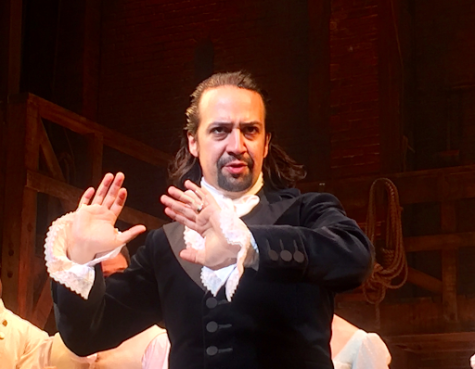 We are "rapping" (get it?) up the week with my favorite track from one of the biggest Broadway plays ever, Hamilton. I'll be honest, I never got into Broadway before I watched Hamilton, and it completely changed my views on theater. "Yorktown" is my favorite song from the play, all of which showcase Lin-Manuel Miranda's amazing songwriting skills. Not to mention that as a history nerd, I appreciate how the play captures the difficulty of living during the American Revolution, while keeping the audience engaged with brilliant lyrics and hip-hop beats. It's really incredible, and changed the whole way I view Broadway and theater