Netflix Hot Topics: Cobra Kai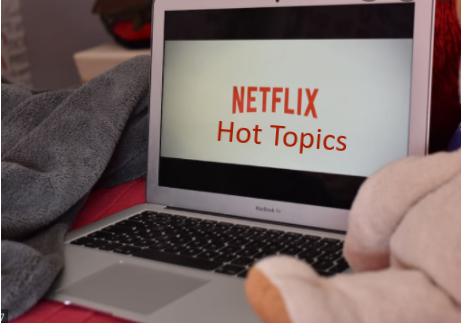 Hello and welcome back to this month's Netflix Hot Topic! Wow, it's almost unbelievable to think that Christmas is this Saturday! Well, since we are just a day away from the start of winter break, I think it's the perfect time to release another Netflix Hot Topic! So without further introduction, our December Hot Topic is…. Cobra Kai. Now, let's get the scoop on the 3 seasons!
If you have ever watched or heard of the pre-existing movies "The Karate Kid", the names Daniel Larusso and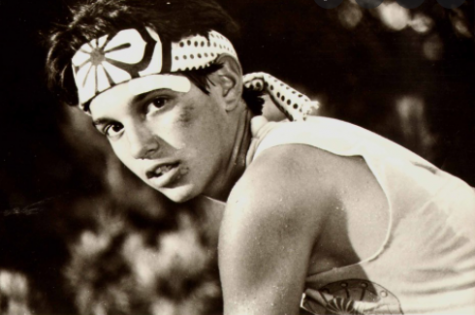 Johnny Lawrence should ring a bell. If not, here's a brief look at the storyline! Before understanding the events displayed in Cobra Kai it's important to revisit how it all started. In "Karate Kid", Daniel Larusso is a 17 year old outcast who enlisted in karate after the brutal attacks of his classmate Johnny Lawrence take a menacing turn. After seeking immediate karate training, Daniel eventually comes into contact with Mr. Miagi (Daniels Karate mentor). Flashing forward a bit, after months of back-to-back training, Daniel decides he's vigorous enough to face Lawrence in the ring at the All- Valley Karate Championship. Well, let's just say the results of the match lead to quite a few drawbacks in Lawrence's career, while the cards were finally in favor of Larusso. Since we have the basics of Daniel Larusso's start out, I think it's time to observe its relevance in Cobra Kai.
As it was expressed earlier, The Karate Kid circulates around Daniel's journey from outcast to insider. Cobra Kai switches gears and gives a more personal view on Johnny Lawrence's life, while also displaying the life changes he dealt with after his fight with Larusso. Although, the most interesting factor in this series is the fact that the producers based the show 31 years after the taping of Karate Kid. But it's time to return back to Johnny's story. In this story frame, Johnny Lawrence is in his late 50's, still grasping onto his loss of the 1984 All-Valley Karate Championship by his lifelong rival. As the defeat and agony continues to nag, the sequence of declining events continues to increase. After losing his job, Lawrence also gets involved in a hit and run with his car, which calls for the most historical part of the series to make a comeback. Before examining more of the face to face reunion between the two rivals, it's important to touch on how Larusso matured within that 31 year span. Daniel Larusso, unlike Johnny, branched on from the fight results and became a car salesman. Just when he'd finally felt fulfilled with his full time job, two children (Sam and Anthony) and wife Amanda, his arch rival comes into his carshop, dragging in the originally unfinished business. After viewing the successful gain of Daniel, Johnny decides to open his own dojo named Cobra Kai. The main goal of this dojo was for him to educate and train kids to never make the mistake of losing. After a few days of advertising his business, Johnny came into contact with a teenager named Miguel looking to learn self defense. And thus the newest member of cobra kai was born! After overhearing the news about the reopening of Cobra Kai, Daniel immediately tried to shut it down to ensure the safety of the community kids. After this attempt failed, Daniel resorted back to what he does best and opened his own dojo, starting with the private mentoring of his daughter Sam. This dojo is known as Myagi Do. Now, unfortunately this wraps up our scoop of Season 1. If you want to find out more about the collisions between Myagi Do and Cobra Kai it's up to you to find out! Now, let's dive into the events of Season 2.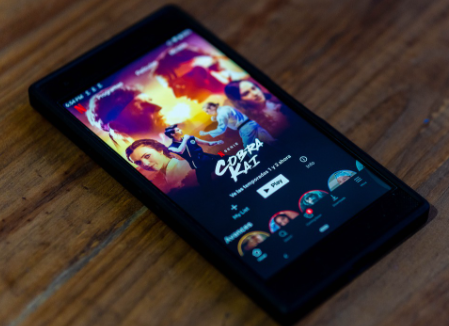 Unlike season 1, season two mainly focuses on the members of each dojo and how being a part of different teams can take a toll on their relationships. Although, one of the biggest discombobulated interactions would be with Johnny and the newly introduced character, John Kreese. It is later found out that John Kreese was originally Johnny's karate instructor who trained him to no end back in that time. After his uninvited return, the disputes of power between the two mentors continue to arise. Johnny has first hand experience with John's coaching abilities and knows his intentions are only to manipulate the students and ruthlessly teach them. Moving past the leadership struggles, let's focus more on the storyline between the other characters. After the harsh breakup of Cobra Kai student Miguel and Myagi Do student Sam, the tensions between the dojo reaches its highest peak after Miguel seeks information about Sam's newest love interest Robbie who's also a part of Myagi Do. This results in unpleasant bickering between the two sides while the supposed leaders Daniel and Johnny still haven't worked out their own conflictions. There's not too much more I can share since this is the more dramatic season that also leaves audiences off with the most insane cliffhanger possible! If you want to find out what happens it's time to start binging.  So let's hear a quick scoop on what goes on in season three. 
Similar to the first two seasons, season three starts out with the answer audiences have been waiting for! Obviously this won't make sense until you watch so just keep that in mind! Anyway, season 3 is where the heat is cranked up in the rivalry perspective. Just when everyone thought the dojos couldn't get more out of hand they are immediately proven wrong. Between the challenges of broken friendships and relationships the character plot boils over. The most eye opening factor entering the ring is the entrance of what may be their greatest challenge yet…. Eagle Fang dojo. It might not seem like much now but once you get into watching the pieces will start to come together! Who's behind the madness that is Eagle Fang and will it be the end of Cobra Kai and Myagi Do? Will the two sides forget their differences and come together? We as audiences have so many pondering questions. The best part is that the release of season 4 is coming to our screens on December 31st! So, with this upcoming break it's time to start watching now! If you're someone who enjoys action packed thrillers alongside dramatic plots then Cobra Kai is your best option! I hope you all have a Happy Holiday and I will see you guys on next month's Netflix Hot Topic!