Samuel Fung's Unofficial All-Rookie Team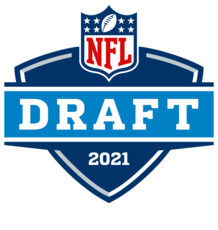 By this stage, it is clear that some rookies are having the time of their lives this season, and some not so much. Those who stand out in their positions make the All-Rookie team, created by the Pro Football Writers' Association, and hold an accolade a player can only earn once in his career. There are only so many rookies who can make this team. Here is mine, which took a lot of decently-difficult decision making.
*Stats are according to Pro Football Reference, as of December 14, 2021
Quarterback: Mac Jones, New England Patriots
Some experts thought Offensive Rookie of the Year would be in the hands of Trevor Lawrence, Zach Wilson, or Justin Fields by the season's end. However, none of them have staked as big a claim for this once-in-a-lifetime achievement as Mac Jones has. The fifth quarterback taken in the draft, Jones has turned the ball over almost as often as his rookie QB counterparts, but has thrown far more touchdowns to offset it (entering Week 15, the ratio is 16 touchdowns to 8 interceptions). He has helped lead the Patriots back to where they belong: atop the AFC East.
Running Back 1: Najee Harris, Pittsburgh Steelers
Najee Harris was the first running back off the board, and drew the ire of fans who wanted offensive line help. But, Harris has shrugged it off and added a whole new dimension to the Steeler offense that was missing in James Conner's absence. After 12 games, he was the first running back to achieve 1,000 yards from scrimmage, helping an offense that initially struggled under an aging Ben Roethlisberger.
Running Back 2: Javonte Williams, Denver Broncos
It was a close call between Williams and the 49ers' Elijah Mitchell, but ultimately I picked the former North Carolina Tar Heel. Williams was taken in the second round, 35th overall, after the Broncos traded up. If their goal was to create a two-headed monster at running back, Williams has definitely been one of those heads. Not only has Javonte Williams racked up good numbers on the ground, but he has been a good receiver, reaching 1,000 rushing and receiving yards against Detroit in Week 14.
Wide Receiver 1: Jaylen Waddle, Miami Dolphins
I personally hoped that the Dolphins would select DeVonta Smith, but it all worked out in the end. Jaylen Waddle has led all rookies in receptions. By a lot. The next closest guy is a running back, the aforementioned Najee Harris. The Dolphins' late fall surge can be attributed to his good performances.
Wide Receiver 2: Ja'Marr Chase, Cincinnati Bengals
Despite a recent slump in form, Ja'Marr Chase reached 1,000 yards and ten touchdown catches in Week 14 against the 49ers. Those are great stats, especially considering he's only the fifth rookie to accomplish this, after among others, Hall-of-Famer Randy Moss. He has helped a young Bengals side push aggressively for the postseason.
Tight End: Kyle Pitts, Atlanta Falcons
Thanks to the run-on quarterbacks, the Falcons got to take the best non-QB player available in Kyle Pitts. He does not have much in the name of touchdowns, but 770 receiving yards on 54 catches in thirteen games is pretty good for a rookie, and expect only better to come for the former Florida Gator.
Left Tackle: Rashawn Slater, Los Angeles Chargers
The Chargers selected the versatile Rashawn Slater as added pass protection for young phenom Justin Herbert. Safe to say, he has done the job. The Chargers' offensive line has seen a massive improvement, and it is partly thanks to the 13th overall pick out of Northwestern.
Left Guard: Penei Sewell, Detroit Lions
I am certainly breaking the rules here, but Penei Sewell was so highly touted, partly because he excelled at guard and tackle. He only played right tackle for the Lions because every other spot on the line had been filled by the time he was drafted. Oh, and the former Oregon star has been better than most of the guards in this draft, so far at least.
Center: Creed Humphrey, Kansas City Chiefs
The Chiefs tried to replace Austin Blythe by taking Creed Humphrey, a former Oklahoma stud. And, the gamble was successful. Humphrey immediately took over the starting job and excelled, helping the Chiefs back to their place atop the AFC West thanks to his amazing run-blocking.
Right Guard: Trey Smith, Kansas City Chiefs
Of all the guards drafted, Trey Smith was the best. Forming a young tandem with Creed Humphrey on the offensive line, the Tennessee product fell into the sixth round due to injury concerns, but he played like a first-round talent this year. He has helped Patrick Mahomes rebound from a shaky start.
Right Tackle: Christian Darrisaw, Minnesota Vikings
Sadly, Sam Cosmi's injury hampered his chances. Christian Darrisaw has been a pretty decent left tackle for the Vikings, but I moved him to the right because of Rashawn Slater. The 23rd overall pick of the 2021 Draft has done enough to improve the Vikings' O-line, allowing Kirk Cousins to have a really good season.
Defensive Lineman 1: Jaelan Phillips, Miami Dolphins
Jaelan Phillips played a year of college football in Miami, and played well enough to convince the Dolphins to take a chance on the former 5-star high school recruit. It seems the gamble has paid off. He has been instrumental in the success of the pass rush and his form took an upturn at the same time as the Dolphins as a whole. Entering Week 15, he is second in total sacks among rookies with 8.5.
Defensive Lineman 2: Azeez Ojulari, New York Giants
The Giants second-round pick was an absolute coup. Azeez Ojulari was touted as a first-round prospect, but fell late into the second round. And, for once, Dave Gettleman struck gold. Ojulari has improved the Giants' pass rush overall, with his 7.5 sacks leading the team. His displays this year point towards a hopeful future for the Giants defense.
Defensive Lineman 3: Christian Barmore, New England Patriots
The Patriots had a pretty decent draft, and Christian Barmore was a big part of it. Part of one of the top scoring defenses in the NFL, Barmore played nose tackle and will be the run stopping specialist on this All-Rookie Team.
Defensive Lineman 4: Odafe Oweh, Baltimore Ravens
Odafe Oweh takes up the last part of the defensive line. He adds even more dynamo to this team, just like he has done for the Ravens. His 13 QB hits, 5 sacks, and 3 forced fumbles entering Week 15 is a good statline for a player who started only once this season in 13 appearances.
Linebacker 1: Micah Parsons, Dallas Cowboys
This guy has to be Defensive Rookie of the Year. Nobody expects a rookie to be as amazing as Parsons has been this year. He leads all rookies in sacks with 12, was the first to reach 10, and he has added extra dynamism to the Cowboys' defense, which improved by quite a lot in 2021.
Linebacker 2: Jeremiah Owusu-Koromoah, Cleveland Browns
Our second linebacker is the guy who is best in coverage. Entering Week 15, he has allowed a mere 64.0 passer rating when targeted. That is good for a linebacker, considering that most offenses run short passes in their area. JOK, as he is known by me and others, has showcased his high-profile versatility throughout the year.
Linebacker 3: Nick Bolton, Kansas City Chiefs
Now we have our tackle guy. Nick Bolton has been a pretty good run stopper for the Chiefs. 11 tackles for loss, whilst having the most total tackles of all rookies in the entire class, let alone linebackers, helps Bolton earn this final spot in a very speedy and athletic front seven.
Cornerback 1: Patrick Surtain II, Denver Broncos
Despite being drafted into one of the league's deepest cornerback groups, Patrick Surtain worked hard and earned enough game time to ball out. In his first 13 games, he has given up a 55.4 passer rating when targeted, with 12 pass breakups and four interceptions, with one being returned for a touchdown. Not bad for the son of a former Pro Bowler.
Cornerback 2: Eric Stokes, Green Bay Packers
Speedster Eric Stokes was one of the better corners after Surtain. He has had his faults, but he has also been a solid boundary corner this season for Green Bay. The Green Bay defense is going to get stingier from here, thanks in part to the youngster out of the University of Georgia.
Safety 1: Jevon Holland, Miami Dolphins
Jevon Holland has been a pretty solid player. Filling a void left by Bobby McCain, Holland has put up some decent production, with two interceptions, nine pass breakups, and a couple sacks to go along with 51 tackles and some contributions in the return game. The Coquitlam, British Columbia native will very likely be a star in the NFL once he works out some kinks.
Safety 2: Caden Sterns, Denver Broncos
I decided to go with a bit more of a shocker. Rather than going with a guy who has been starting often, such as Trevon Moehrig of the Raiders, I decided to go with a guy who has been mostly a backup. Caden Sterns, another addition to an already stacked Broncos secondary, has not gotten much playing time, but has had a similar statline to Jevon Holland, with two interceptions and two sacks. In other words, so much impact in so little time for the former Texas Longhorn.
Kicker: Evan McPherson, Cincinnati Bengals
There was not much in the name of rookie kickers. Thus, Evan McPherson takes the spot. He won the starting kicker job on the Bengals right away, coming in clutch in Week 1 against Minnesota. He has had good and bad moments this season (especially the Packers game) but he has been an overall solid kicker. The Bengals have had no need to change out their kicker this year, which does not apply to a lot of teams.
Punter: Pressley Harvin III, Pittsburgh Steelers
Right away, I knew this man was going to be a legend. Harvin is a 300-pound punter, something not seen for a while, if ever. And, it turns out, he is also a decent punter. He has averaged 40 yards per punt on more than 50 total punts. More than 20 have pinned the opposition in bad field position, inside their own 20-yard line. When the offense falters, he has helped set the defense up pretty well.
Kick Returner: Kene Nwangwu, Minnesota Vikings
Kene Nwangwu is the only player to have multiple kick return touchdowns in the NFL entering Week 15. Need I say more? If the Vikings were looking for their new Cordarelle Patterson, they have definitely found him.
Punt Returner: Demetric Felton, Cleveland Browns
Whilst Nwangwu specializes in kickoff returns, Demetric Felton specializes in punt returns for the Browns. He has the most return attempts and fifth most-return yards entering Week 15. He is also a decent auxiliary weapon for Baker Mayfield's offense.
Special Teamer: Jon Rhattigan, Seattle Seahawks
It's about time I included an undrafted player, and a Seahawks player. The Seahawks only had three draft picks, but one of their undrafted players has contributed a decent amount on special teams alongside Pro Bowler Nick Bellore. Rhattigan has the second-most special teams tackles on the team.
The official All-Rookie Team will look something like this when it comes out at season's end. However, it might not have the same players. Here are some other names to watch which I call "honorable mentions":
Devonta Smith, Philadelphia Eagles, Wide Receiver
Elijah Mitchell, San Francisco 49ers, Running Back
Elijah Moore, New York Jets, Wide Receiver
Khalil Herbert, Chicago Bears, Punt Returner
Asante Samuel Jr., Los Angeles Chargers, Cornerback
Greg Newsome, Cleveland Browns, Cornerback
Landon Dickerson, Philadelphia Eagles, Guard
Just to name a few.
This draft class has a bright future ahead. Whether it be the dynamic Micah Parsons, or the precise and intelligent Mac Jones, or the speedy Kene Nwangwu, this draft class may well go down in history. This is just the beginning.