Diana's Discography Deep-Dive: An Introduction
Hello, readers! I am so excited that you have chosen to explore my column on the Patriot Press website. Before I introduce what I will be writing about every month, I would like to briefly introduce myself. My name is Diana Lanza. I am currently a sophomore at Freehold Township High School. Growing up, I did not have many specific hobbies that consumed my time. I always enjoyed reading or writing, which is, obviously, the reason that I am able to edit both the News and Editorials sections of the newspaper. However, besides watching cartoons as a child, I did not have a particular interest in much of anything. When I was 12 years old, this completely changed.
In about mid-September of 2017, I stumbled upon a video that was recommended to me on YouTube. Previously, I was watching some old music videos, so I continued my mini-marathon by clicking on the video by an artist I had never heard of before. Immediately, I was struck by the unique sound and structure of the music video, as well as the obvious fact that the boy group was singing in Korean. In this edition, I will not be going into detail about the song and music video. I am saving that for later, but I will link the song for you to get a little taste.
https://www.youtube.com/watch?v=9DwzBICPhdM
Just like that, I was introduced to an entirely new world of music: K-Pop. Even more specifically, I found a group that has changed my life significantly, inspired me to become a better person, and has truly given me the inspiration I needed to love myself and love others with an intensity that I never had before.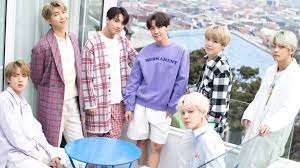 What Is K-Pop?
Now that I have gotten the introductions out of the way, I want to set the stage for this column by shedding some light on the questions you may be asking yourself. First and foremost, you may be wondering, what is K-Pop? 
According to Merriam-Webster, K-Pop is popular music originating in South Korea and encompassing a variety of styles. A common misconception about this genre is that it is strictly the kind of "pop" music that many Americans traditionally are accustomed to. However, this is not completely true. K-Pop is almost an umbrella term for all Korean music in general, which is just as diverse in terms of sound, production and style as any other music. 
Something that sets the K-Pop industry apart from the rest of the world, however, is the sheer amount of groups that exist. In the west, boy and girl bands are not a completely foreign concept, but they are definitely few and far between compared to the amount of solo artists that exist. In South Korea, this is the opposite. Hundreds of girl groups and hundreds of boy groups debut every year. However, if these groups do not debut under the "big three" entertainment agencies, SM Entertainment, YG Entertainment, and JYP Entertainment, the likelihood of them becoming recognized on both a domestic and international scale is slim. 
This pattern was typical and highly expected among listeners. No one expected anything to change. That is, until 2013, when a group of seven boys, all from the ages of 15 to 20, debuted under the then small company, formerly known as Big Hit Entertainment. Not one person, especially not the members themselves, would have been able to predict just how important their rise to fame would be.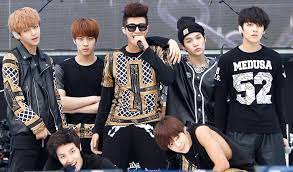 Meet BTS
These days, it is very rare that you will meet someone who has not at least heard the name "BTS." The K-Pop group is rapidly becoming a household name, and their influence is spreading to almost all sections of the world. However, not everyone knows exactly who they are, what their message is, and what makes them so special. Luckily, I know very well. Strap yourselves in and prepare to meet BTS! 
The KProfiles explanation (a website that allows a fan to learn about both a K-Pop group and the members individually), is as follows: "BTS (방탄소년단) is a South Korean boy group that consists of 7 members: RM, Jin, Suga, J-Hope, Jimin, V and Jungkook. They are under Big Hit Music (part of HYBE Labels). BTS debuted on June 13, 2013 with the lead single 'No More Dream' on album '2 Cool 4 Skool'."
To expand on this, it is important to be able to identify all of the members- their strengths, personalities, and positions. I will list all the important information about them, starting with the leader, followed by the members in age order.
Helpful Hint: In Korea, names are structured in the opposite way as English, as last names come before first names. For example, my name is Diana Lanza. In Korea, it would be Lanza Diana.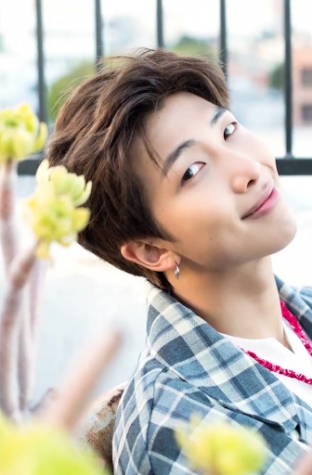 RM's real name is Kim Namjoon (김남준).

His birthday is September 12, 1994, making him 27 years old. 

His positions in the group are Leader and Main Rapper.
Fun Facts:
RM's MBTI Type is ENFP.

He is a Virgo.

He taught himself how to speak English by watching the sitcom

Friends

.

RM has co-composed/co-produced 160+ songs.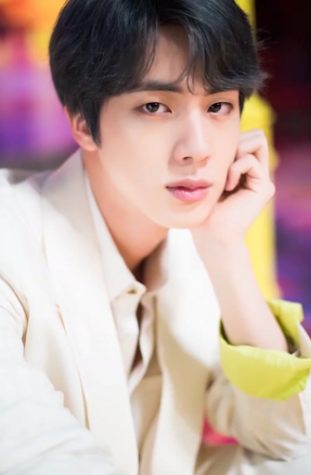 Jin's real name is Kim Seokjin (김석진).

His birthday is December 4, 1992 (making him 29 years old on the day that I am writing this!)

His positions in the group are Sub-Vocalist and Visual.
Fun Facts:
Jin's MBTI Type is INTP.

He is a Sagittarius.

He is a very good cook.

He is the oldest member of BTS.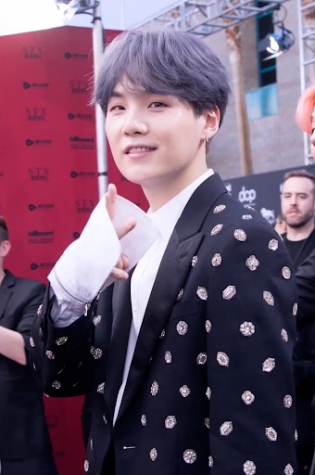 Suga's real name is Min Yoongi (민윤기).

His birthday is March 9, 1993, making him 28 years old.

His position in the group is Lead Rapper.
Fun Facts:
Suga's MBTI Type is INTP.

He is a Pisces.

Suga uses the name Agust D for his solo works.

Suga has co-composed/co-produced 120+ songs.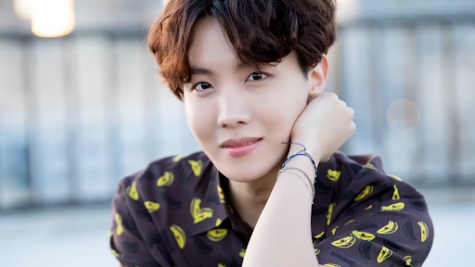 J-Hope's real name is Jung Hoseok (제이홉).

His birthday is February 18, 1994, making him 27 years old.

His positions in the group are Main Dancer, Sub-Rapper, and Sub-Vocalist.
Fun Facts:
J-Hope's MBTI Type is ESFJ.

He is an Aquarius.

He chose the name "J-Hope" as his stage name because he wants to be a source of light and hope to his fans.

J-Hope has co-composed/co-produced 110+ songs.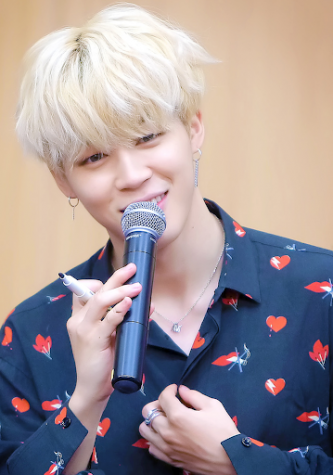 Jimin's full name is Park Jimin (박지민).

His birthday is October 13, 1995, making him 26 years old.

His positions in the group are Main Dancer and Lead Vocalist.
Fun Facts:
Jimin's MBTI type is ENFJ.

He is a Libra.

He and Jungkook are the only members of BTS who decided to use their real names as their stage names.

He attended Busan High School of Arts where he studied contemporary dance and was a top student in the modern dance department.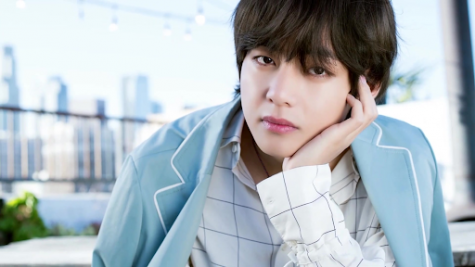 V's real name is Kim Taehyung (김태형).

His birthday is December 30th, 1995, making him currently 25 years old.

His positions in the group are Lead Dancer, Sub-Vocalist and Visual.
Fun Facts:
V's MBTI type is INFP-T.

He is a Capricorn. 

Both V and Jimin attended Global Cyber University, and graduated recently.

He acted in the Korean drama "Hwarang" (2016-2017).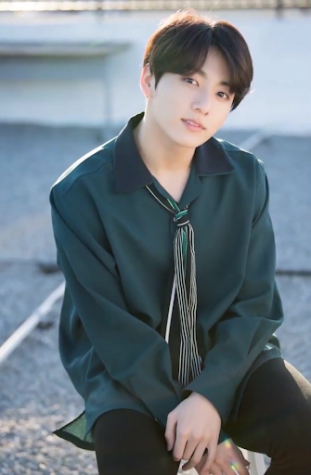 Jungkook's full name is Jeon Jungkook (전정국).

His birthday is September 1, 1997, making him 24 years old.

His positions in the group are Main Vocalist, Lead Dancer, Sub-Rapper, Center, and Maknae (youngest member).
Fun Facts:
Jungkook's MBTI type is ISFP.

He is a Virgo.

He is referred to as the "Golden Maknae" as a result of his talents in many fields, such as dancing, singing, rapping, playing sports, and even drawing.

He and Jimin were born in Busan, South Korea.
Why BTS?
Now that you have been briefly introduced to the seven members of BTS, I would like to explain a little bit about what makes them so unique. As I mentioned before, K-Pop is a highly competitive industry, and if you are not recognized prior to debut as a result of the company you are under, it is highly unlikely that you will be recognized. However, BTS changed this fact. They are without a doubt the most popular group from South Korea, and they are opening doors for not only themselves, but for international artists in general as well. However, it was not easy.
From the very beginning of their career, BTS were looked down upon by their peers. They were told that they would never be able to succeed. This was mainly due to their separation from the "Big 3". The people who were with BTS from the very beginning, though, saw something in them.
Instead of writing songs which can be described as stereotypical, the boys wanted to capture real issues through their music. They wrote about topics that affected them personally, such as mental health, youth, following your dreams, hard work, and so many other topics. Listening to BTS' music allowed them to build a fanbase of a loyal ARMY (the name for their fanbase), that truly feel connected to them on a personal level.
In the interest of leaving it up for suspense (and not making my introductory piece much longer!) I am going to save the specifics of the albums for the rest of this column. I truly hope that, from this first edition, you have picked up on my genuine love and appreciation for BTS as not only artists, but as people. I would absolutely love for you to come on this journey with me as we dive through what makes these seven men so impactful, one-of-a-kind, and special.