Lead for Diversity's November Spotlights
Lead For Diversity, advised and assisted by Mr. Torres, Mrs. Torres, and Mrs. Jordan, is a nationwide organization which promotes programs that foster inclusion, respect and recognizing the value of diversity. The organization works with businesses, educational institutions, and organizations to create positive cultures within communities that enhance diversity initiatives, foster dialogue, and build values. Here at FTHS, student members of this specialized team include Anna DePass, Nicholas LaCanna, Joseph Paderon, Ellis Parks, Michelle Rodriguez, Camryn Bartone, Dom Cardace, Fiona Krkuti, Emily Landolfi, Tristin Tobenkin, and Talia Torrens. One of the many initiatives run by this team is called "LFD Celebrates Diversity," where each member designates a picture frame outside of the cafeteria to highlight a teacher, celebrity, community member, etc. to recognize what makes them diverse and their impact on diverse communities. New individuals have just been put up for the month of November highlighting teachers, activists, actors, performers, and many more.
Dom Cardace Highlights Señora Jimenez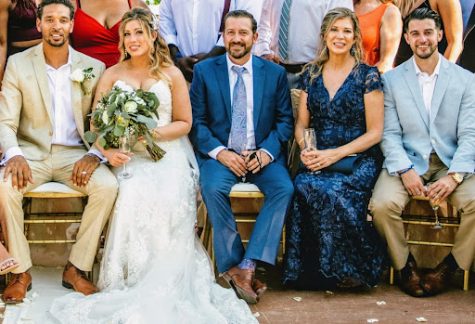 Despite being born in the U.S., Señora Jimenez comes from an incredibly diverse family with roots in South & Central America, Eastern Europe, and North America. Outside of teaching in the World Language Department here at FTHS, Señora Jimenez spends much of her time with her family and uses them as her inspiration. With her wide range of ethnicities, she celebrates her culture in a variety of ways; her favorite customs include celebrating Christmas and eating traditional dishes like tamales and pierna de cerdo. As a Spanish teacher, she uses her heritage to provide each of her students an environment that is both authentic and educational. A quote that Señora Jimenez lives by: "Love God and your family, respect everyone and work hard to reach your goals."
Talia Torrens Highlights Mrs. Torres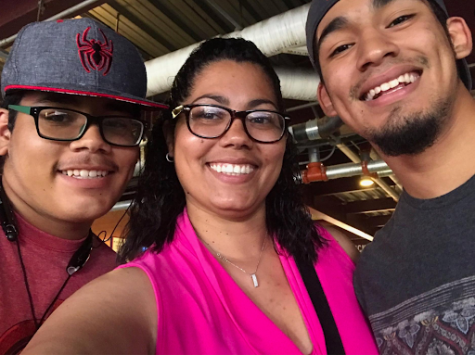 Born in Newark, NJ and of Puerto Rican descent, one of Mrs. Torres's favorite cultural customs includes participating in parrandas, the Puerto Rican version of Christmas caroling. As a teacher at FTHS, she teaches in both the special education and science departments. As a Christian her biggest inspiration comes from her faith. Her quote to live by comes from Philippians 4:6-7: "Do not be anxious about anything, but in every situation, by prayer and petition, with thanksgiving, present your requests to God. And the peace of God, which transcends all understanding, will guard your hearts and your minds in Christ Jesus." She is reminded through this quote to find peace even in difficult times. She hopes to be able to travel after retirement and would like to participate in at least one more mission trip.
Anna DePass Highlights Dorothy Height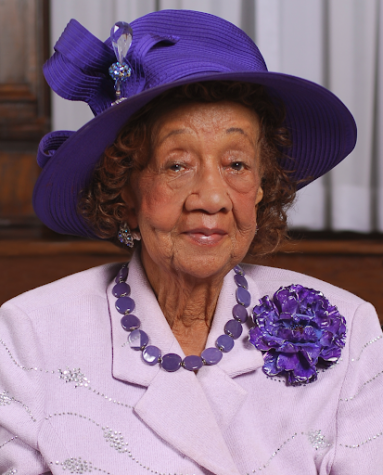 Dorothy Height (1912-2010) was a distinguished black woman with an intellectual capacity beyond her time. After becoming president of the National Council of Negro Women (NCNW), Height served in the position for 40 years, making her one of the most trusted and leading voices for Black women during the civil rights movement. She was a dedicated advocate for antilynching, antiracism, and criminal justice reform. In 1994, she was honored with the Presidential Medal of Freedom, and in 2004, she was given the Congressional Gold Medal.
Nicolas LaCanna Highlights Nelson Mandela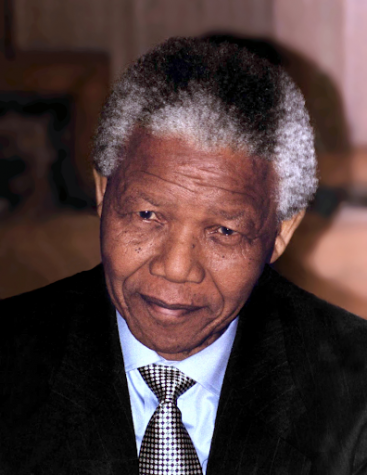 Nelson Mandela was a South African anti-apartheid revolutionary and political leader, and the first president of South Africa in the 90s. Mandela served 27 years in prison due to seditions activities, which aimed to overthrow apartheid and the government. During his presidency, he abolished apartheid in a newly written constitution, led reforms to fight poverty, and dramatically expanded health care. He is often referred to as the Father of South Africa and was awarded the Nobel Peace Prize for his work on civil rights.
Joseph Paderon Highlights Bruno Mars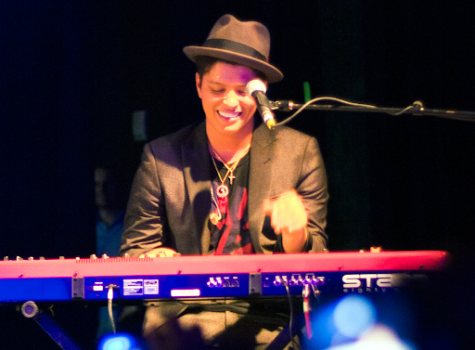 Bruno Mars is one of the most famous singers of our time! He is proud to be Filipino and Puerto Rican and has a one of a kind voice that makes him different from any other. He is a singer-songwriter, multi-instrumentalist, record producer, and dancer. Mars has earned numerous awards and honors throughout his career, including multiple grammys, AMA awards, BRIT awards, MTV awards, Billboard Music Awards, and hitting the Billboard 100 list on numerous occasions.
Ellis Parks Highlights Telfar Clemens
Telfar Clemens is a 36-year-old Liberian-American fashion designer. Residing from Queens, New York, Clemson pursued fashion at Pace University. Iconically known for the design of the handy teflar bag utilized by celebrities such as Beyonce, Oprah, Zoe Kravitz, and Dua Lipa etc., is finally receiving recognition this week. During the 2021 Council of Fashion Designers of America, he won the American Accessories Designer award. In actuality, the recent CFDA has catalyzed multiple steps in Black fashion history.
Michelle Rodriguez Highlights Anthony Ramos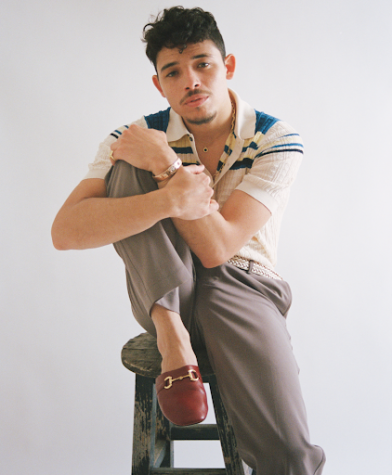 Anthony Ramos is a Puerto Rican-American actor, singer, and songwriter best known for his debut in Hamilton and most recent role as the lead in In the Heights. Ramos takes pride in his puertorican descent and has made sure to portray such pride by sharing his story; growing up in Brooklyn, NY, being raised in a middle class, hispanic oriented neighborhood with a working mother, and trying to become the first successful first generation member of his family.
Camryn Bartone Highlights George Clooney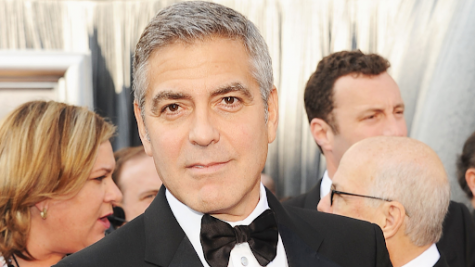 George Clooney, an American filmmaker and actor, is one of the many celebrities who advocate for diversity in Hollywood. More specifically, he has recently spoken out about the lack of diversity present at the Oscars. He highlights the issue that diversity used to be much more prominent in nominees compared to what it is today. Clooney's public statement regarding the matter: "If you think back 10 years ago, the Academy was doing a better job, I think around 2004, certainly there were black nominees — like Don Cheadle, Morgan Freeman. And all of a sudden, you feel like we're moving in the wrong direction… By the way, we're talking about African Americans. For Hispanics, it's even worse. We need to get better at this. We used to be better at it."
Fiona Krkuti Highlights Simone Biles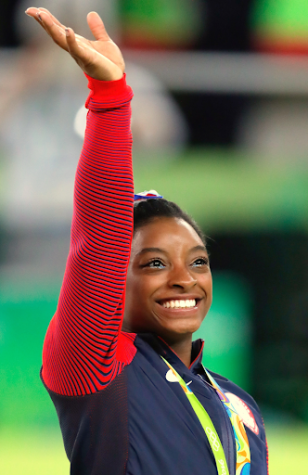 Simone Biles is an Olympic gymnast who faced many struggles being an African American in the sport. Despite enduring adversity and occasional bouts of racism along the way, her hard work paid off. Biles states, "I feel like I have instilled confidence in little African Americans all over the world. I feel like if I can do it, then you can do it. But it was a struggle growing up because you don't see many of your kind so you just try to break that barrier." Clearly evident by her achievements, she has broken the barrier and has become one of the best gymnasts of our time.
Emily Landolfi Highlights Laverne Cox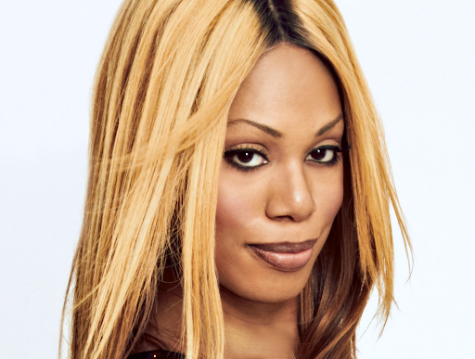 Laverne Cox is a successful Black transgender actress, making history as the first transgender person to earn an Emmy nomination. She is famous for her role as Sophia Burset in Netflix's Orange is the New Black and was on the cover of TIME Magazine in 2015. Through her platform, she has advocated for the transgender rights movement by detailing trans struggles on global mainstream news, becoming an inspiration for trans youth worldwide. "If someone needs to express their gender in a way that is different, that is okay, and they should not be denied healthcare. They should not be bullied. They don't deserve to be victims of violence. … That's what people need to understand, that it's okay and that if you are uncomfortable with it, then you need to look at yourself." -Laverne Cox to TIME
Tristen Tobenkin Highlights Gloria Steinem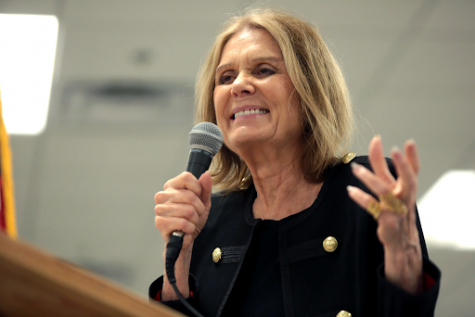 Gloria Steinem uses her voice and influence through writing and political activism to always look out for women. In 1971, she created Ms. Magazine, representing the feminist perspective. Later, Steinem began working with the Women's Liberation Movement and the Equal Rights Amendment. Today, she continues to fight for the origins of sex and race caste systems, gender roles, child abuse as roots of violence, non-violent conflict resolution, and the cultures of indigenous peoples.