Netflix Hot Topics: Locke and Key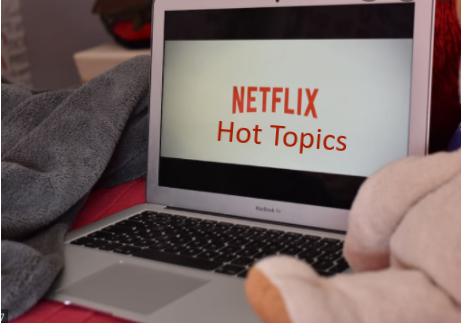 Hello and welcome back to Netflix Hot Topics! It's so hard to believe that the Holidays are just around the corner! With Thanksgiving break approaching us at the end of this week I think it's the perfect time to discuss our next Netflix Hot Topic.  This month's series is….. Locke and Key! Locke and Key happens to be a newer series brought to our screens just last year. After it's immediate release in February, crowds raved over the intense murder mystery lore, especially the bone chilling secrets associated with each of the characters. As fan growth continued to increase and the writers' unexplained cliffhanger ached more on audiences during the wrap up of season 1, season 2 was finally released on October 22nd just this year! So, without further ado, let's delve deeper into the concept of this month's Hottest series!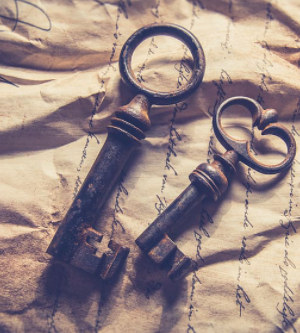 Whether you're a previous Locke and Key fan or are interested in starting the show, this month's entry is for you! Oftentimes, small details regarding the in depth background of a show can easily be overlooked depending on pre-existing plot that writers pinpoint attention towards.  I think before looking further into any season details it's best to cover knowledge of the story line. So without hesitation, let's discuss the development of the series in Season 1! The show sets the stage around the three Locke siblings referred to as Tyler, Kinsey, and Bode Locke. After the events of their father Rendell's murder, they move into a vacant ancestral estate with their mother Nina Locke. As their time in the estate lengthens, the more secrets unravel beneath it. These secrets later reveal that the protagonists are much more powerful than they had expected. This "power" isn't in wealth or authority, but rather fantastical. Inside the estate there lay multiple magical keys that were soon realized to unlock magical powers. Each key carried its own purpose and power. 
So now that the storyline has been discussed, it's time to cover the main gist of season 1. Long story short, audiences meet Dodge, a new character who had been discovered living in the well outside the estate. Dodge was an echo of the Locke children's father's friend. Dodge's main goal was to rob the Locke family of their magical keys before they discovered their true power. The only flaw in her plan was the issue that she needed one of the children to freely give her the key since they were under their control. Will Dodge succeed with her plan or is she too late? Will the Locke's behold all of the power? And will this murder mystery be solved? It sounds like that's up to you to watch and find out!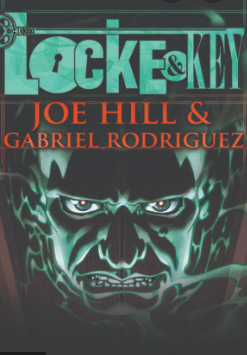 Continuing on, it's time to cover the Locke family adventure that exists in season two. Since it's a fairly new season, it's important to have a strong remembrance with the events of season 1. So let's get the scoop! Now the most obvious division between the two seasons is the escalated darkness displayed in this season. After having dealt with the loss of their father, the transition to a new home, and the unexpected expulsions of secrets left in the estate, the Locke kids receive a more unsettling visit. A familiar face makes it's return, leaving the kids quite unprepared for what they're up against. Although, as the plot continues to thicken, the audience is given more background on the magical history of these keys. Unlike the first season which had been more slowly developed while still including background on the Locke family, season two is a bit more quicker paced. Within this quick pace is yet another visit from the "fan favorite" character Dodge. It is highly questioned if Dodge was defeated during her mission or not but that is to be revealed later in the season! And that's my little sneak peek of season two. Will you find out what happened with Dodge? Will the Locke family overcome these spiraling challenges? Now these are questions that only you can answer by binge watching this series.
 Generally speaking, this show is intended for more mature audiences due to the language, use of mature screening, and slightly scary elements regarding the magic brought throughout the show. I highly recommend this series to any older viewers who seek drama and enjoy a good murder mystery. And of course the plot only continues to thicken further so don't stress about possibly being bored watching this show because it's highly unlikely to happen! Therefore, if you seek action, endless plot development and spine chilling moments, this series is a perfect fit for you! Thank you for tuning into this month's Netflix Hot Topic! Have a wonderful break! See you next month!