The Referendum Finally Passes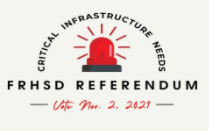 After two failed attempts, the Freehold Regional High School District (FRHSD) was finally able to pass their referendum, covering critical and urgent needs—roofing and paving—for all six schools in the district. The election took place on Tuesday, November 2, when 58.82% of electors voted in favor of the referendum, which will allow the New Jersey government to pay for 40% of the overall costs for the infrastructure repairs.
In 2018, the Senate Bill 2 (S2) was approved, reducing district funding from the government by 50%. This legislature caused school's budgets, like Freehold Township, to thin due to the 30 million dollar funding cut; as a result, the district has less money to spend on necessary issues regarding the buildings.
Contrasting with the failed referendums, the new plan has an overall monetary value of 14.46 million dollars whereas the district was previously asking for about forty million dollars. However, the district will only be required to pay 8.68 million dollars due to the recent passing of the referendum. The decline in cost appeals to voters, for it will only increase property taxes by less than 1%. 
Cracks and potholes currently overwhelm the parking lots of Freehold Township and the other schools in FRHSD. Additionally, unidentifiable leaks have emerged within the schools' roofs, creating safety hazards for staff and students. Due to the success of the referendum on election day, the district has the ability to progress in paving and roofing renovations and repairs with financial assistance from the state.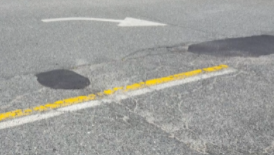 Necessary improvements for paving and roofing will be installed in all of the FRHSD schools, including Freehold Township, in order to enhance safety as a result of the approved referendum. Students will soon be able to experience parking lots that are smooth instead of bumpy and ceilings that are dry instead of wet!