Lead for Diversity's October Spotlights
Lead For Diversity, advised and assisted by Mr. Torres, Mrs. Torres, and Mrs. Jordan, is a nationwide organization which promotes programs that foster inclusion, respect and recognizing the value of diversity. The organization works with businesses, educational institutions, and organizations to create positive cultures within communities that enhance diversity initiatives, foster dialogue, and build values. Here at FTHS, student members of this specialized team include Anna DePass, Nicholas LaCanna, Joseph Paderon, Ellis Parks, Michelle Rodriguez, Camryn Bartone, Dom Cardace, Fiona Krkuti, Emily Landolfi, Tristin Tobenkin, and Talia Torrens. One of the many initiatives run by this team is called "LFD Celebrates Diversity," where each member designates a picture frame outside of the cafeteria to highlight a teacher, celebrity, community member, etc. to recognize what makes them diverse and their impact on diverse communities. October is officially over and before new individuals are featured, let's go over LFD's October spotlights! 
Dom Cardace highlights Mrs. Jordan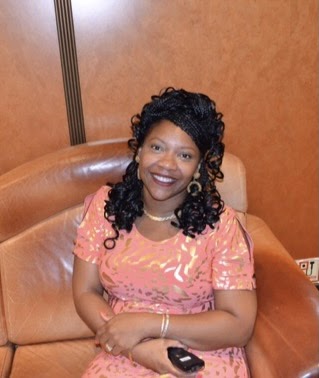 Mrs. Jordan is the Child Development and Fashion Design teacher at FTHS since 2008, the advisor of Lead For Diversity, and organizer for the No Place for Hate chapter. She graduated from Rutgers University with a Bachelor's degree, graduated Monmouth University for her Master's, and is the 6-time consecutive Gold Star recipient of No Place for Hate. Her education philosophy focuses on learning life skills and is inclusive to all learning styles, believing in the importance of equal oppurutnity and recognizing the vitality of diverse learning.
Fiona Krkuti highlights Mrs. Mopstick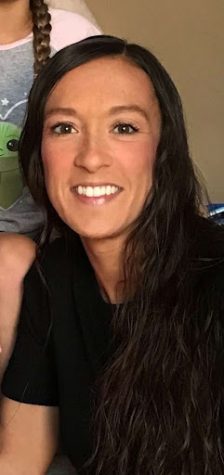 Mrs. Mopsick has been a Spanish teacher at FTHS for 16 years and has loved it ever since! She cannot imagine doing anything else. In particular, she likes teaching Spanish because she is of Puerto Rican descent. She loves the Hispanic culture, music, dances, and food. Pasteles is her favorite! She loves sharing her experiences about her large and cozy Puerto Rican family, and the beautiful island of Puerto Rico. She is proud to be a Boricua!
Fun fact: her cousin played for the women's basketball team for Puerto Rico in the Olympics this summer.
Anna DePass highlights Jimi Hendrix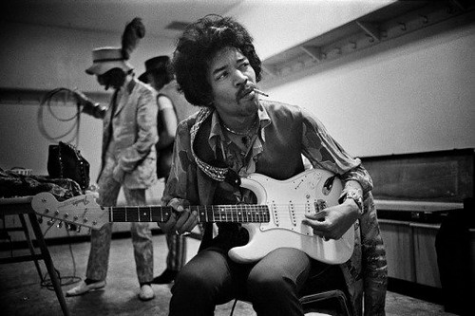 As a person of color, Jimi Hendrix was one of the most accomplished musicians of the 20th century, known for his iconic talents that transcended the barriers of art and music, as a guitarist and performer. He experimented in all genres, to introduce new, vibrant sounds that the world had not heard before, by fusing and manipulating blues, jazz, rock, soul, and techniques of British avante-garde musicianship. His legacy as an acclaimed artist has bonded many groups through the love of music for generations.
"Knowledge speaks, but wisdom listens" – Jimi Hendrix
Nicholas LaCanna highlights John Lewis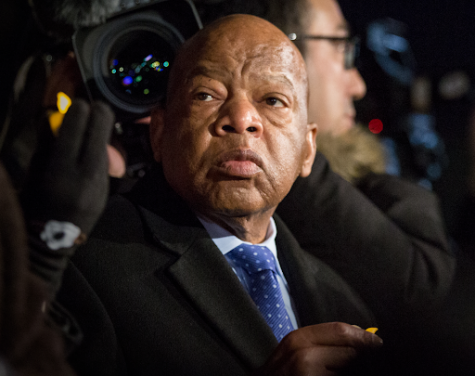 John Lewis was an American civil rights leader and icon who was willing to sacrifice his life and freedoms on many occasions to advance the rights of African Americans. He was one of 13 original freedom riders. He was the leader of the Student Nonviolent Coordinating committee (SNCC), and one of the big six to organize the march on Washington. His biggest accomplishment came on Bloody Sunday in 1965, which secured the passage of the Voting Rights Act. Later in his life he served as a member of Congress, continuing his relentless fight for equality. 
Joseph Paderon highlights Beyonce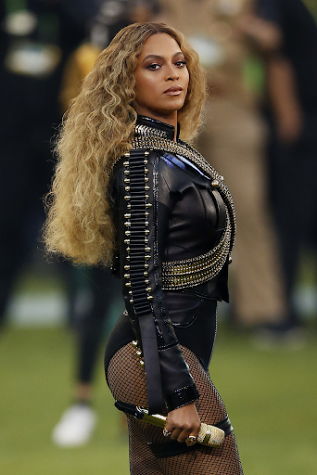 As an African-American woman, Beyonce has overcome/achieved it all! Beyonce is a celebrity. She is the most awarded artist in history, having a total of 28 Grammy Awards. Having 6 studio albums, Beyonce has done many concerts including world tours. Not only is she a celebrated artist but she does many charities and foundations for the black community, for women, and etc. Her presence is something everyone from fans to celebrities to world leaders adore. She is an icon and she is the moment. 
Ellis Parks highlights Deray McKessson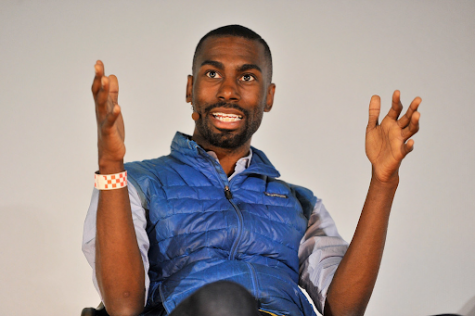 As a queer person of color, Deray McKesson has derived his life for fighting for equity and change under a Black Lives Matter chapter for almost a decade. 
An excerpt from his own narrative states, "Protest is telling the truth in public. Sometimes protest is telling the truth to a public that isn't quite ready to hear it. Protest is, in its own way, a storytelling. We use our bodies, our words, our art, and our sounds both to tell the truth about the pain that we endure and to demand the justice that we know is possible. It is meant to build and to force a response."
Over his work period, he has led protests, and even continued to do so after being brutalized with tear gas, and physical assaults by officers. McKesson had even gained an award for his efforts in; the Peter Jennings Award. Founded the Campaign Zero organization, podcast and so much more.  
Michelle Rodriguez highlights Lin-Manuel Miranda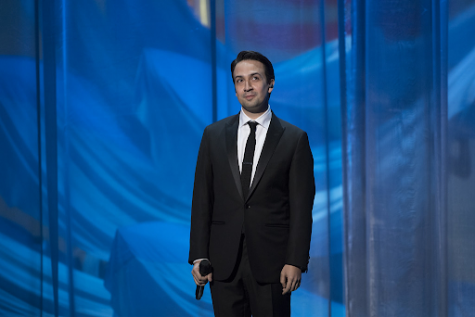 As a Puerto Rican-American, Lin has overcome a poverty filled childhood in a hispanic New York neighborhood and has become one of the most successful playwrights and composers in the U.S. He's best known for writing Hamilton and In The Heights, both productions considered his best work, and he's collaborated with Disney on films such as Moana. As a Puerto-Rican American, Lin has made sure to incorporate his roots into his work and has served as an exemplar of success for the hispanic community.
Camryn Bartone highlights Gina Rodriguez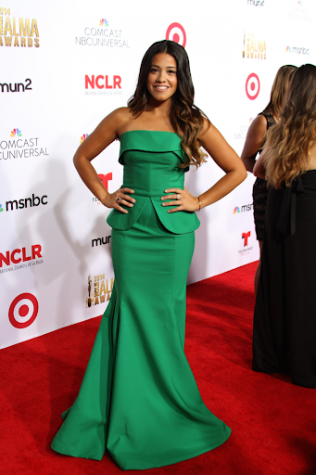 Gina Rodriguez is a Latin-American star known for her role as Jane on Jane the Virgin. She has played a predominant role in advocating for social justice on modern issues such as diversity in Hollywood and television. She advocates for increasing diversity  within these institutions and promotes variation regarding race and ethnicity.
Rodriguez's opinion of the Academy's board, stated at the Oscars: "But I think you also have to look at the diversity on the Academy's board. It's not as diverse as reflected in today's society. There should be more movies that are made with diverse faces." 
Fiona Krkuti highlights Misty Copeland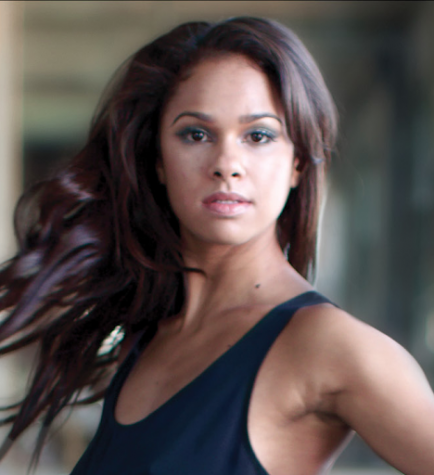 Misty Copeland makes history as the first African American Female Principal Dancer with the prestigious American Ballet Theatre. Copeland is an influential figure in the ballet industry, she broke many stereotypes, and inspired many to have a fearless attitude like her. Her initiative was not only to make it to a professional level of dancing, but to encourage young women like her to break stereotypes. 
Emily Landolfi highlights Ersa Poston
Ersa Poston served as the director of the New York State Office of Economic Opportunity, president of New York Civil Service Commision, and made history as the first black woman in the federal Civil Service Commission. 
Tristin Tobenkin highlights John Legend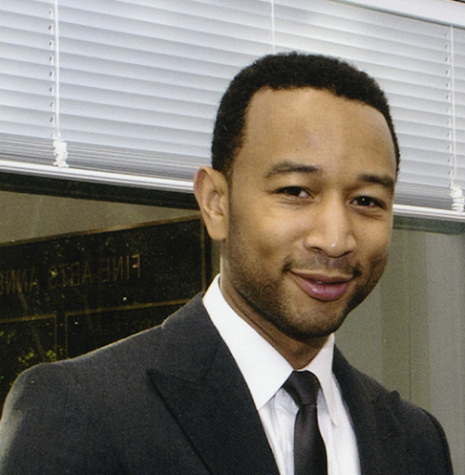 John Legend, from a young age, believed in helping others around him. With this he not only grew to stardom as a music artist, but used his publicity to influence change in equality, social justice and poverty. He even went on to create the Show Me Campaign. Legend strives to reach his goal of providing all children in America with an education and reduce the "school to prison pipeline" and conduct charity work in Africa supporting impoverished communities. 
Talia Torrens highlights Shiori Ito
Shiori Ito, the face of the #MeToo movement in Japan has been an influential figure in Japanese women's rights. She has forever changed the lives of Japanese women, bravely coming out with her accusation of sexual assault against her harasser. Because of her actions, the #MeToo movement has spread through Japan, inspiring women from across the country to come out with their stories. Along with making sure the voices of victims are heard, she has also pushed for change in the government, resulting in Japan creating a new 3 year plan to help reduce sexual violence.  
Make sure to check out the spotlights at Grand Central to learn more about the experiences and influences of inspiring individuals of various diversity!