Poetry in Pop Culture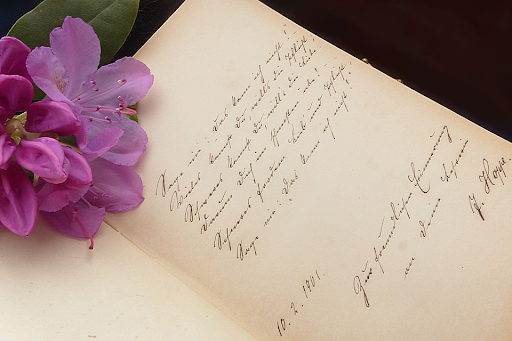 Poetry is often the unheard voice in pop culture. Incredibly influential, yet incredibly forgettable. There are many one-liners spoken in television, movies, books, and even songs that reference poetry. We hear phrases like "To be, or not to be" from William Shakespeare and "Because I could not stop for death" from Emily Dickinson. Sayings like these are frequently heard but infrequently recognized. When you hear lines like these, do you ever wonder where they originated from?
The Hunger Games franchise averaged a total above $2.9 billion dollars in the box office and is known to be one of the most famous young-adult series. In both the books and movies, Katniss and Peeta are directly referred to as "star-crossed lovers". This archetype is derived from a sonnet that Shakespeare coined back in 1597, from the famous play, "Romeo and Juliet". It means that the fate of two lovers is doomed to fail. It could be seen as just a small allusion at the surface, but if it is really thought about, you can see how this lyric is influential, and adaptable to modern story-telling. 
Movies and books aren't the only pop-culture source with poetic inspiration. The songwriting and lyrics of music are constantly overflowing with excerpts and sayings from the past's poetry. Continuing with the trend of modern sources of entertainment, an artist that particularly utilizes poetry would be none other than Taylor Swift. Swift is known to constantly utilize literature in her music, but one of the most famous lines of poetry is something that wasn't quickly identified in her song "illicit affairs" in her album, folklore which debuted in 2020. In the song, she says, "Take the road less traveled by" (0:32-0:36). This was paraphrased by one of the greatest American poets, Robert Frost. His poem, "The Road Not Taken" states, "I took the one less traveled by," which became one of the most broadly known lines of poetry to exist, often taught in middle school and high school English classrooms. 
Many people find poetry "nerdy" or "boring" because of the experiences they have had with it in school. If this sounds like you, a viable solution might be to observe the usage of poetry in your interests. Next time you're watching a beloved blockbuster movie of yours, or re-reading an adored novel, look out for a sonnet or two. Poetry is everywhere. You just need to muster up enough strength to look for these powerful lyrics. Who knows, maybe you'll find yourself intensely reading poetry in a couple of months. It's never too late to spark a new interest or hobby.