Netflix Hot Topics: Squid Games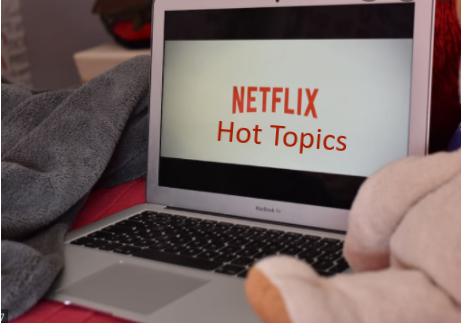 Hi everyone! Welcome to Netflix Hot Topics! My name's Brianna, and I am here to provide you with many interesting options for your next binge watch! This series will be a monthly review on some of the most trending shows on our netflix lists! What better way to jumpstart those glorious Friday vibes than to kick back and relax while diving into a good show! I for one find great pleasure in getting cozy on the couch with a good snack while diverting my attention into a new show! I mean who doesn't!
---
Now, let's dive into this month's first Trending Show! For anyone users on Tik Tok or instagram, you may have seen tons of social media rave about the new show Squid Games! If you have no idea what I'm talking about then you're in luck, because I may have the perfect show for you! Squid Games is the suspenseful thriller journey of a large group of adults facing financial debt who are tricked into playing children's games for a prize of over $38 million! Now, these aren't your average duck duck goose and ring-around-the-rosie games, think more like The Hunger Games. Much like the Hunger Games, Squid Games includes a series of challenges facing each player; any result of failure costs them their life. During the first episode, the show's protagonist Seong Gi-hun provides the audience with a more detailed description on the origin of squid games. He expresses how this was once a kids game in his neighborhood that had taken place on a squid-shaped court. It's described as a more elaborated version of tag except with a more intense spin. Unfortunately, these characters must suffer this survival battle which sadly leads to a deadly ending! Aside from the ugly truth, the content of Squid Games is glossed over bloody violence. It's also a highly addictive and bingeable series. 
For any readers who enjoy drama and adventure, I highly recommend watching Squid Games! There's never a dull moment throughout each character's story, and the suspense during challenges is mind-altering! Thank you so much for tuning into my first Netflix Hot Topic! I will be back next month with another favorable review!