Rising Stars: Jensen McRae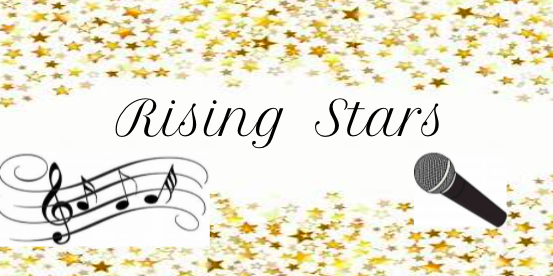 Hello everyone! This week's rising star is named Jensen McRae. I had not previously heard of her before writing this article, so I was just as interested as you guys are to learn more about her! 
Before I begin, I just wanted to thank everyone who has been interested in and is reading my Patriot Press column! As a freshman, I am so happy to be getting involved in school clubs this year and to be experimenting with new hobbies. It's bittersweet that I will not be able to publish any more articles for this column until September, but I feel accomplished with the progress I have made so far and am excited to continue "Rising Stars" throughout my sophomore year :). 
Now, back to Jensen McRae! This singer and songwriter is a bit older than Rodrigo, at 23 years old, but has known all of her life that she would follow a musical career. At the age of 7, Mcrae began piano lessons, which allowed her to exert herself into the world of music before she even became a teen. Jensen always told everyone that she wanted to be a singer when she grew up, and, as a rising star, never gave up on this valued dream of hers!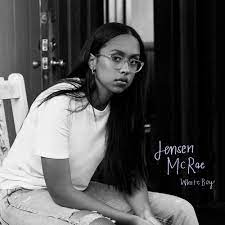 Once McRae turned 16 years old, she went to a Grammy Camp over the summer to continue gaining knowledge about music and the many examples of musical talent surrounding her each day. This experience of learning about the process of songwriting especially motivated her to attend the popular music program at USC for college. 
After transitioning out of musical education, McRae was ready to incorporate the world of music and songwriting into her own life. McRae classifies her music under the genre of folk-alternative-pop, which is a blend between soulful and emotional songs and modern-day, upbeat/catchy songs. She is inspired by many of the soulful "old school" artists that we know today, such as Alicia Keys and Stevie Wonder, as they have also released many pieces of music that touches others' hearts in a very emotional and positive way. With Jensen being a person of color and a woman, she revolves her music around the imbalanced world of racism/gender inequality, and how the color of someone's skin and gender can truly take a harmful toll on the experiences they have throughout life. I think this concept is something so creative and inspiring, and shows me that McRae writes and performs her pieces with passion and meaning, just like her inspirations, Keys and Wonder, do. 
While McRae hasn't released a collective album yet (which, based upon her progress, I am sure is coming soon!), she has many singles out that have been a hit. As stated, each of these songs displays and reflects upon McRae's life as a person of color. The singles she has released so far include: 
"Wolves," during which McRae talks about the serious issue of sexual assault that is endured by victims all around the world, especially those who are seen as inferior to society. Jensen herself, as well as many other women and men, have gone through personal trauma revolving around being sexually mistreated without consent. By writing this piece of music about the preying "wolves" that can dangerously lurk around these victims, McRae took the opportunity to connect her own experiences to others who have gone through the same, and to spread awareness for these frightening occurrences that induce fear and anxiety amongst their victims.

"The Plague," which is a real, but hopeful, song, communicates the message that, no matter how much bad and trouble there is in the world, faith and positivity will help society heal and be at peace. Some of the lyrics of this musical piece speak to the major problems of kidnappings and traveling bans, which are very much relatable issues in our modern day world. However, just like the message of this song, "The Plague" of negativity and conflict can be cast in brighter light through cooperation and kindness amongst humanity.

"White Boy," allows McRae to share the experiences of racial microaggressions that people of color witness by those who are white. During one point of this song, Jensen explains how whenever she saw a white girl or boy pass by when she was younger, she became "invisible" and was treated as if she had no presence as a person of color. 

"Immune," is a song she just released her music video for on Tuesday, June 15. It is actually about something we can all easily connect to: living in a pandemic. With Covid separating so many people from one another, McRae focuses this song on the stability of romantic relationships throughout this challenging time of social distancing and quarantine. Jensen is essentially asking her audience through this music, "Will you and your partner grow immune to the troubles around you, and come out of Covid better than ever? Or will you fall to the virus, growing sick with worry and confusion about where your love stands?" This is definitely one of my favorite songs she has written, since it shares such a great story that I think really provokes everyone to take a step back and reflect upon what the last year and a half has brought us as both people and romantic partners. 
While writing this week's "Rising Stars," I have learned so much about Jensen McRae, and I hope you guys have, too! I am so glad I was able to research and gain more knowledge about an aspiring musician in the singing community, and love how touching and moving the messages are that her songs share. I admire her abilities as both a person of color and woman to execute her musical skills in a way that tells everyone's' stories. Whether someone is a victim of assault, racism, kidnapping, or even a troubled relationship, McRae has consistently ensured that all of the voices who may not have been heard before are certainly listened to now. Overall, McRae has really impressed me with her skill, passion, and dedication to music at just 23 years old, and I hope that you all, as readers, feel the same way after hearing about Jensen's uprising career. 
Once again, it truly has been a pleasure writing the column, "Rising Stars," for the Patriot Press this year. It has been an extremely challenging obstacle to get over, but we have finally done it: by the time you are reading this, there are just two days of school left! Let's get those final exams done, and let all of our hard work pay off to an amazing summer :). Stay tuned in September for the next artist in the hot seat of "Rising Stars!"