Naomi Osaka and Mental Health in Professional Tennis
Just before the start of the second Grand Slam of the year, the French Open, Naomi Osaka announced that she would not be participating in press conferences throughout the duration of the tournament. Naomi Osaka won her first grand slam in September 2018 at the US Open and has quickly become one of the most dominant forces in women's tennis, so much so that she is currently the highest paid female athlete. Not only does she play an important role in tennis, but she has been vocal off the court as well, acting as a notable activist in the Black Lives Matter movement. Now, she is championing another cause, one that is vastly important, especially to the upcoming Generation Z. She cited her foremost reason for omitting press conferences from her French Open experience as protecting her mental health.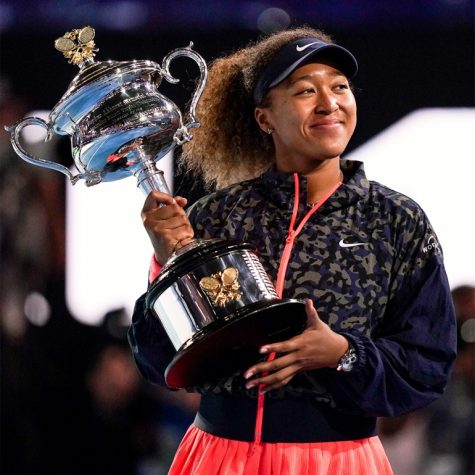 Her decision sends a powerful message to the tennis world as well as the global sports community. So often people give into the pressure of their careers or what is expected of them, without questioning if it is causing damage to themselves. Osaka's decision serves as a reminder to us all that we are in control of our lives and need to act in a way that is in the best interests of ourselves and our loved ones. Naomi Osaka, by choosing not to give press conferences, brings mental health into the spotlight, which is of the utmost importance as so many suffer in silence. Due to the fact that she has an immense following, she is showcasing to this young generation that it is necessary to be aware of your mental health and encourage them to seek help if they need it.
Osaka's decision has been met with extensive criticism and backlash, which is lamentable because of how pertinent it is to maintain mental health as a constant discussion in our society. Numerous tennis players condemn Osaka's actions, stating that is part of the job and that she needs to continue with the press conferences because it is an element to what she signed up for. Others have stated that as such an influential tennis player, the sport requires her to be active with the press in order to promote tennis. The culmination of the criticisms were the disproving statements from the French Open officials and those who represent the other Grand Slam tournaments, such as Wimbledon and the Australian Open. Naomi Osaka was fined 15,000 dollars by Roland Garros for skipping the press conferences after her first round match. Prominent tennis officials, acting as representatives of the Grand Slams added onto the statement released by the French Open by saying that Osaka could face even larger consequences, such as defaulting from the tournaments, if she continued to act in this manner later this year.    
Amid the controversy, Naomi Osaka pulled out of the tournament. She stated that she wanted everyone to return to tennis as her actions were causing a distraction. Osaka described her own struggle with mental health in more detail, explaining that she has been suffering from periods of depression since her 2018 US Open win. Furthermore, Naomi Osaka expressed that her decision was in part due to her shy demeanor as well as her social anxiety. In a similar manner to her choice to skip the press at the French Open, her departure was met with extensive criticism.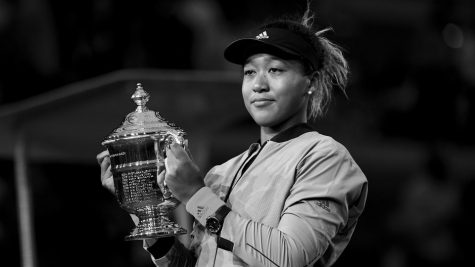 The reality behind the backslash is not about the popularity of the sport but rather Naomi Osaka using her platform to take control over her own narrative. Since her inspiring rise to prominence has resulted in a clear increase in a worldwide interest in tennis, her choice to exclude press conferences from her French Open run has little impact on her ability to support the sport. In Naomi Osaka's case, she has the capability to draw attention to tennis in a variety of other ways. Fans are captivated by her because of the way she plays and her positive presence on social media, mainly Instagram and Twitter. Truthfully, not much interest can be generated from press conferences. If a person does not watch tennis it is doubtful that they will see a press conference let alone become engrossed with the sport because of it. Osaka has brought immense attention to tennis through the projects that she has jurisdiction over; her game, her endorsements, and her activism. The endeavors that she manages are much more pertinent to the success of the sport. It allows fans to understand her on a deeper level because she has extensive influence in these projects, meaning that it will be more reflective of her genuine personality. By allowing Osaka to promote the sport on her own terms, it enables her to protect her mental health and truly share what is most important to her in her own life. Through these actions she is better able to build a connection with her fan base, which is what expands and more importantly sustains interest in tennis. Therefore, much of the criticism has no basis because Osaka has done more than enough to cultivate the growth of tennis separate from the press associated with the Grand Slams and WTA tour. 
In addition to the fact that Naomi Osaka has been dedicated to the many facets of being a professional tennis player, the criticism is unwarranted because the rules lack support for the individual. Forcing athletes to give interviews after every match, asking the same questions repeatedly, often requiring them to divulge emotional moments is insensitive and an obsolete practice. It does not take into account the needs of the individual, as an athlete or as a person, which is pitiful due to the strides our society is taking towards bringing awareness to mental health. As in any industry, professional tennis is filled with a diverse group of individuals, some of which will revel in the opportunity to participate in press while there are others who will endure a more straining experience because of it. Alterations need to be made in order to respect the distinctiveness of each person and better attend to their mental health. The tennis industry is obligated to send a message to current professionals and students alike that their physical and emotional well being is more valuable than a profit.