Club Spotlight: Buy a Bowl to Help Build a Home With Habitat for Humanity
In the era of COVID-19, many families globally are found struggling with housing. A problem already existent, the pandemic has amplified the need for equitable housing opportunities and the basic need for protection. Given this, Habitat for Humanity is as crucial as ever. The Freehold Township High School chapter for Habitat for Humanity focuses on helping families build and find homes, along with assistance for the local Habitat for Humanity store in Freehold Boro. With the nonprofit's mission being "a world where everyone has a place to live", the club has made efforts to help make this idea a reality for all, both locally and internationally. I was able to speak to Maya Gerke, the president, about the club's efforts to advocate for housing issues, and Emily Karl, the organizer of the upcoming Frutta Bowls Fundraiser, about how the community can help Habitat's efforts. 
Maya Gerke, Club President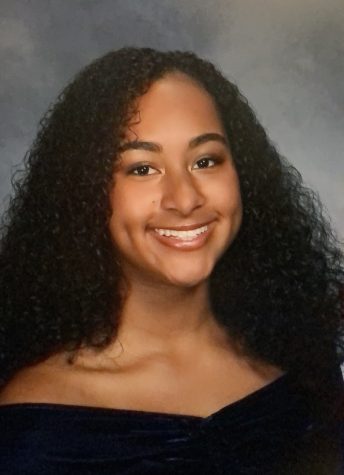 Maya Gerke serves as the president of the Freehold Township of Habitat for Humanity. As a senior, her student-leadership role entails leading meetings, raising awareness for housing issues at each meeting, working with other student leaders to organize volunteer and fundraising opportunities, and help Habitat for Humanity fulfill their mission "to build homes, communities and hope."
Read the full interview below:
Leona Gagalac: What is your role in Habitat for Humanity?
Maya Gerke: I am the President of Habitat for Humanity Club.
LG: What's the mission of Habitat for Humanity, and what does that mean to you?
MG: The mission of this club is to educate our members about housing issues internationally, raise money for our local Habitat, and hold events that help impoverished communities. Habitat means a lot to me because many of us are lucky enough to be in a well-off community, and it is important that we use our resources to help those who are not as privileged. 
LG: In years past, what fundraisers and events has the Freehold Township chapter held?
MG: In the past, Habitat for Humanity has had Turkey and Valentine's Day grams, which are little goodie bags that students may buy to give to their friends. Our most successful fundraiser that we have held was the Blessing Bag Brigade. My club teamed up with the Co-Cathedral of St. Robert's Youth Group to donate to an organization titled, Blessing Bag Brigade. We collected tons of toiletries and snacks, which were then assembled into gallon sized bags and distributed to people on the streets of impoverished areas such as New York City, Asbury Park, Freehold Boro, and more. It was a great cause and definitely our most successful event. 
LG: Given COVID-19 and the new restrictions that limit physical interaction, how has the club adapted to still fulfill its goals in a remote setting?
MG: Similar to the other clubs at school, we felt the adjustments of COVID-19 restrictions. We have been maintaining our schedule of 2 meetings a month. We are getting into the groove of things with our upcoming Frutta Bowl Fundraiser, which I expect great things for, and hope to take off even more from there. 
LG: How can those who want to get involved join?
MG: If you want to learn more about Habitat for Humanity Club, you can email me ([email protected]) and/or the club advisor, Mrs. Colby ([email protected]). Our meetings are twice a month at 3pm and they go on for no more than 30 minutes. Our next meeting is on 2/11. The Google Classroom code is tze6vjj and to join the Remind, text @6b9ch6 to 910-10. 
Emily Karl, Fundraiser Organizer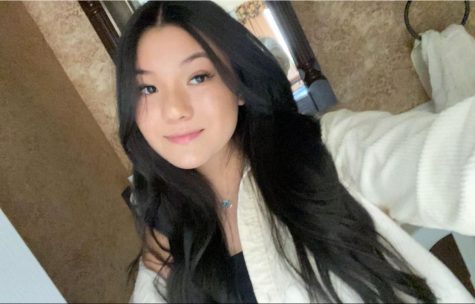 Junior Emily Karl serves as the upcoming Frutta Bowls fundraiser organizer. Her passion for giving back is evident through her club involvement, and I had the opportunity to discuss how the community can help Habitat for Humanity provide shelter to those in need.
Read the full interview below:
Leona Gagalac: What is your role in Habitat for Humanity and how did you initially get involved?
Emily Karl: My role in Habitat for Humanity is to help take action upon the duties of the club's vision. This states, "A world where everyone has a place to live." I believe every individual deserves a roof over their heads. My purpose for joining the club was to fulfill my determination to give back to the community. I initially thought of getting involved by evaluating and making sense of the situation we are in now. Using my spare time to join clubs that benefit people around us was something that had always interested me and my motives. In the near future, I hope to help take on a bigger role in Habitat for Humanity club and get more people involved.
LG: On February 12th, there's a Frutta Bowls fundraiser being held for the Freehold Township chapter of Habitat for Humanity. Can you explain how the day will work and how the local community can support the club?
EC: On February 12th, Friday, Frutta Bowls will be accommodating an organized fundraiser to help support Habitat for Humanity Club. Conveniently, the location chosen to hold the event will be located in Raintree Town Center, found in Freehold. The fundraiser will run from 1-7 pm. Between this time frame, 25% of the money made from any orders mentioning "Habitat for Humanity Club" will go straight to the FTHS Habitat for Humanity Club. For any proceeds to go towards the fundraiser, it is necessary you mention our club in order for us to benefit off of the sales made. Any orders made online will not be accepted, so the alternatives will be to call the shop for curbside pickup or go there directly! To keep others around you safe, make sure you wear a mask upon entering the shop. Additional information, including the address, will be found on the flyer attached. Thank you, in advance, to anyone who plans to place an order using the words: "Habitat for Humanity Club"!  
LG: Do you have any menu recommendations for those coming to support on the 12th?
EC: For those coming to support on the 12th, I strongly recommend the Fruttella Bowl. It satisfies my big sweet tooth with the nutella, while also satisfying my obsession with peanut butter. However, I heard all other products on the menu are great. They offer everything from oatmeal, to smoothies, to coffee, to toast. Frutta Bowls also makes it a priority to meet different dietary needs. They offer products that are gluten free, vegan, and macro friendly. 
LG: With the funds from the event, how does a purchase help Habitat for Humanity fund its mission of helping impoverished communities?
EC: With the proceeds from the event, a purchase will help Habitat for Humanity fund its mission of helping impoverished communities by using the funds to grow our club larger. The more people our club is able to accommodate, the more students will get involved. When more students get involved, it creates a community within the school environment in which students share their passion towards using their time in a beneficial way. I believe Ms. Colby and the club will also further these funds towards Habitat for Humanity's mission for helping others through volunteer work and resources. 
LG: How important is it to support a club centered in volunteer work and advocacy for national and international housing issues, which is especially emphasized given the current state of the world?
EC: It is important to support a club centered in volunteer work since clubs, like Habitat for Humanity, serve as a purpose towards making the world a better place. Although some may not find the time to join a club, one's impact in benefiting others can come in different forms. Commitment is not something one can fulfill and put their focus to, however, attending fundraisers and donations to clubs is still a contribution to your community. Especially during times like this, any sort of contributions to the community is a step towards restoring our communities health and living conditions. Humanity must continue to be preserved through unity. Although, currently due to the spread of COVID-19, unity may be a term delicately used, it should still be sought to be practiced under new normals. This may include club meetings over google meet, virtual school learning, and even socially distanced fundraisers to support businesses and school clubs. I believe all of these factors will create a help towards the community, under the circumstances of making the best of what we are dealt with.