"Audrey: More than an Icon" Review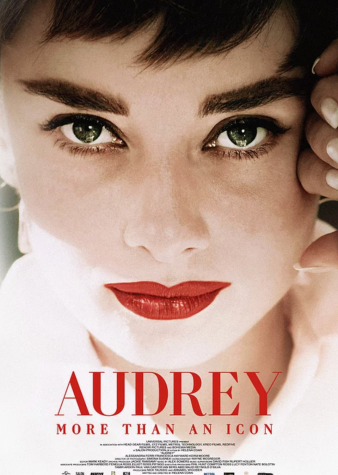 "She's discussed as a fashion icon but she exceeds that." These words encapsulate the essence of Helena Coan's 2020 documentary entitled Audrey. Audrey Hepburn is beloved as well as remembered for her style, her movies, and her stardom. While she deserves recognition for this, Helena Coan wants people to know that Audrey Hepburn's life and universal appeal goes so much deeper. 
In her documentary, Coan relies primarily on visuals and audio of Hepburn, many of which are exclusive and never before seen videos from the Hepburn family's private collection. The visuals are stunning and showcase Hepburn's life and character exquisitely. Much of the audio is derived from interviews and recordings of Hepburn, which allows the viewer to feel as if Audrey is sharing her story directly. Coan is able to generate an atmosphere that is incredibly intimate which greatly contrasts the star's widespread notoriety and her careful protection of her private life. The experience is perceived as though Hepburn is unveiling her private thoughts to you, accompanied by the occasional and casual interjections from her closest friends and family. What is so striking about the documentary is Coan's complete removal of herself from the narrative, yet at the same time, it is evident how diligently she strove for this effect. 
Another sublime element of the film was the beautiful recollections of Hepburn from the people who were interviewed by Coan. Once again, it simply felt as though they were sharing their stories with you rather than being interviewed behind a multitude of film equipment. The cast is mainly comprised of close friends and family, including her son, Sean Hepburn Ferrer, and her granddaughter, Emma Kathleen Hepburn Ferrer. These people, as the ones who Hepburn confided in and often relied on, are able to give extremely moving accounts of her personality and outlook on life. Complimenting their commentary are the words of those who view her life through her legacy, rather than knowing her personally, including Clare Waight Keller, the former creative director of Givenchy. The importance of incorporating her as well as people who share similar perspectives is to demonstrate how Hepburn's work has influenced people she never encountered.  
An important element of Coan's documentary was the implementation of ballet. Between visuals and video of Hepburn, Coan inserts ballet performances which act as a unique representation of different points in Hepburn's life. In order to illustrate Audrey Hepburn through the art form of ballet, Coan worked with Wayne McGregor, an esteemed choreographer of the Royal Ballet Company. Coan's main motivation behind utilizing this art form was because dance was Hepburn's first and ultimate artistic love. Therefore, it was a gratifying homage to Hepburn's life because ballet played such an integral role in her childhood and the development of her career. Coan's secondary goal for the use of this media was to create a more cinematic effect in her documentary. The composition of the ballet, the scenery, and the ethereal music had an enchanting impact that undoubtedly offered a novel and fascinating perspective on the life of Audrey Hepburn. However, at times, it caused a disruption in the flow of the film. Some segments were just a bit too long and were not as enhancing to the film as Coan most likely intended it to be. Although this is true, it was an innovative method of looking at Hepburn's legacy which allowed the audience to consider deeply and independently its relevance to Hepburn.  
Coan's dedication to portraying the authentic character of Audrey Hepburn was a fundamental aspect of the documentary, which truly allowed for it to be a meaningful piece. Coan did not simply focus on her career, but she elaborated on Hepburn's childhood, personal life, and her UNICEF work, which she was involved with in her later years. What is so consequential about Coan's depiction of Hepburn's life is her ability to not shy away from the tragedies and the immense difficulties that she faced. Many of the details that Coan discloses are deeply heartbreaking; however, these tribulations were ultimately what made Hepburn who she was. Her sadness and the loneliness that often plagued her are what allowed for her to be magnetic onscreen and captivating in person. While Hepburn was alive, this aspect of her life was largely hidden to the public, yet her depth was what drew people subconsciously to connect with her. Audrey Hepburn's multidimensional nature has always been there, but Coan allows for the audience to understand its magnitude in a more enhanced way. Coan strips away the perfected persona, revealing a woman who was deeply insecure and extremely traumatized by World War II and by several incidents in her early years. Understanding Audrey Hepburn on a more profound level allows the viewer to connect with her even more as we learn how she struggled and endured. Witnessing her heartbreaks, the audience grows to love her more, if that's even possible. Through a better comprehension which is a credit to Coan and her breathtaking film, the audience is given prodigious insight to Audrey Hepburn as a person which makes her work and legacy take on a new meaning. Despite all that was divulged, the documentary comes to a close with an enthralling yet haunting final visual, serving as a reminder that we will never be able to know the entire narrative of Audrey Hepburn.