Interview with Mr. Erbig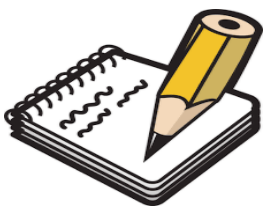 I interviewed Mr. Erbig, who is a social studies teacher at FTHS. Below are his responses.
---
Q: What is one thing you find to be important about being a teacher?
A: I think that it's important that we're educating the future. We're preparing teenagers for success in the future and to become valuable members of society.
Q: What is your favorite part about being a teacher?
A: Interacting with the students, getting to know the students, watching them mature over the years.
Q: Why did you choose to become a teacher?
A: My parents were both teachers and loved it. I realized that I wanted to have a job where I made a difference in somebody's life.
Q: If you had a job other than teacher, what would it be and why?
A: Police officer because it is another job where you can help people and I want to be the change in law enforcement.
Q: If you were a teacher of a different subject, what would it be and why?
A: Phys. Ed. because I think there is so much to learn with team activities and team sports. I also love to coach and think it's important to teach students life lessons through athletics.
Q: What is your favorite class to teach and why?
A: U.S. History I because I love to see how our country was founded.
Q: What traits do you think are necessary to succeed in high school?
A: Motivation, hard work, and honesty in accepting your weaknesses.
Q: What clubs or sports are you in charge of? Which one is your favorite?
A: I coach softball and bowling and help out with the Friendship Circle. My favorite is coaching softball because I have loved baseball my whole life and it allows me to stay connected with the sport.