The Success of Taylor Swift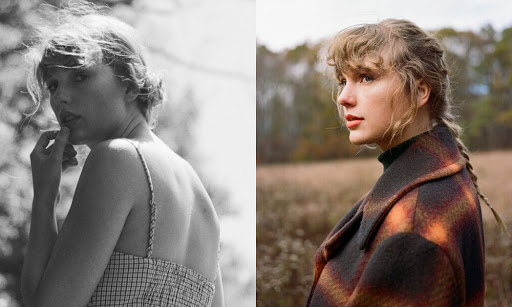 With her new album evermore recently released, Taylor Swift is on the mind of many news articles and fans. Even with very little notice, evermore quickly gained popularity making its way to number one on the Billboard 200 chart. Over the years, Taylor has had 128 chart entries into the US Billboard Hot 100, which is the most for a female artist, along with seven number ones and 29 top tens. The famous popstar recently became the first artist to spend 45 weeks as the number one artist for the Billboard Artist 100 chart. 
Taylor was born in West Reading, Pennsylvania on December 13, 1989. Ever since she was a young girl, Taylor loved to write songs and sing.  She started writing most of her songs during her freshman year of high school, most of which told romance stories. When she was eleven, her family visited Nashville, Tennessee in hopes to get a record deal. Although nothing came out of the visit, Taylor did not give up. Two years after their first visit, her family officially moved to Nashville. This same year, Taylor received her first deal with RCA Records which she ended up rejecting because of artistic differences. Flash forward to June 19, 2006, Taylor Swift released her first single, "Tim McGraw", and was on Billboard Hot 100 for 20 weeks. Her career made a debut when she was 16 and rose to fame with hits such as "Love Story" and "You Belong With Me". Although she started writing pop and country, she also is included in the genres rock, folk, and indie. In 2014, she released her album 1989, after her birth year, which won Grammys for Album of the Year and Best Pop Vocal Album.  Her following albums such as Red (2012), Reputation (2017), and Lover (2019) have also been able to reach similar success. 
With more popularity, there also came more negativity. In 2009 her album Fearless was awarded as the album of the year by the Academy of Country Music and was also recognized as the best female video category for "You Belong with Me" at the MTV Video Music Awards. While giving her acceptance speech, Taylor was interrupted by famous rapper Kanye West. Kanye argued that the award should have gone to Beyonce and her music video for "Single Ladies(Put a Ring on It)". This resulted in controversy and scandals. Ever since the incident, there have been reports of passive aggressive tweets and comments between Kanye and Taylor. Years later in 2017, Taylor released her album Reputation which had some lyrics and songs directed at Kanye West. 
Her latest albums, folklore and evermore, have been able to reach record-breaking charts with very little promotion. The two albums are sister albums since they have similar acoustic-minimalistic sound. While folklore is more about telling stories and struggles that are not her own, evermore is about understanding people and what leads them to make their decisions. Despite most of her songs being more country and pop-like, these two albums have a soft tone to them. These two albums are perfect examples of the different styles and growth that Taylor has undergone since the beginning of her career. Only being 31 years old, Taylor continues to write music and perform. 
Despite it being 15 years since her debut, Taylor continues to set the precedent for the achievements of an artist. As of now, she has a total of 365 wins and 841 nominations for awards and nominations, including ten Grammy Awards. One of the more recent awards that she received was Best-Selling Album of the Year for her album folklore, which was the fifth time that she has received this award. She is expected to break even more records and continue her career as a well-known pop star. 
 Taylor Swift has had a major influence and impact on the music industry, constantly trying out new genres and aesthetics. She continues to break records and leave a lasting impression on pop culture, not only setting the tone of music but also for other artists. Never losing sight of why she started her career, Taylor continues to show appreciation for everything that she has accomplished and everyone that has helped her get there.