Increase in COVID-19 Dog Adoptions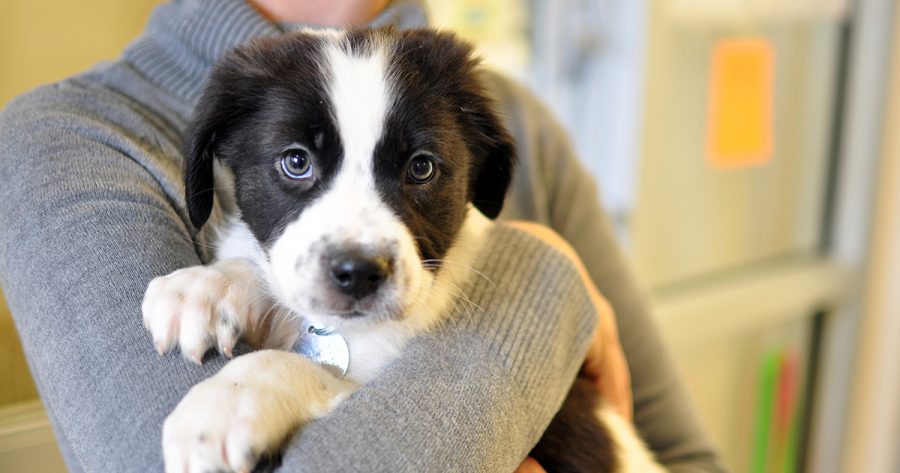 The COVID-19 pandemic has brought isolation, depression, and loneliness. However, for many households, it has introduced a new member of the family—a member who is furry, cuddly, and a bundle of energy. A dog! Dog adoptions have drastically risen, meaning that fewer are left at shelters. Additionally, with owners staying home more frequently, dogs receive the supervision and attention they require.
     As a result of the growth in adoptions, numerous pet stores are having an increase in profits. Not only are common dog necessities flying off the shelves, but also visits to the veterinarian are becoming more and more customary. In fact, Americans were estimated to spend a whopping $99 billion on their pets this past year, including everything from food to grooming. While this projection consists of all pets, dogs account for a large portion of it.
     Studies have demonstrated that owning a pet has mental health benefits. In the time of COVID-19, quarantine can cause individuals to lose their social skills. Interacting with pets can bolster a human's social relationship with others. Furthermore, pets can reduce anxiety, stress, and sadness. Along with all these mental advantages, dogs can improve physical health. They need to be walked, which encourages the owner to exercise. Moreover, in a time of uncertainty, dogs provide their owners with a feeling of purpose.
     Sami Libenson is a junior at FTHS. She and her family adopted Jack, a mini goldendoodle, last April.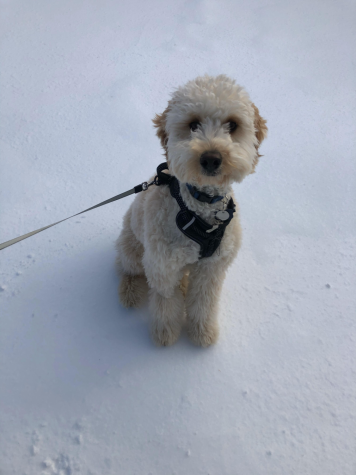 "We were planning on getting a dog around December of 2019, but never got the chance to. Then, when we were quarantined, we thought that would be the perfect time because we have time to train him before going back. Owning Jack has helped me get through quarantine because he is so cute and very loving. It is so nice to wake up, and he licks my face and sits in my lap. It makes me forget about what's going on and helped me get through everything by playing with him and going on walks with him," she says. 
Works Cited:
DeCiccio, Emily. "The Pet Business Is Booming as Americans Spend More on Their Animals While They Work from Home." CNBC, CNBC, 5 Dec. 2020, www.cnbc.com/2020/12/05/americans-are-spending-more-money-on-their-pets-during-the-pandemic.html.
Morgan, Liat, et al. "Human–Dog Relationships during the COVID-19 Pandemic: Booming Dog Adoption during Social Isolation." Nature News, Nature Publishing Group, 24 Nov. 2020, www.nature.com/articles/s41599-020-00649-x.
Neighmond, Patti. "Pet Adoptions Bring Some Joy During Coronavirus Pandemic." NPR, NPR, 11 Nov. 2020, www.npr.org/2020/11/11/933754536/pet-adoptions-bring-some-joy-during-coronavirus-pandemic.
Schrotenboer, Brent. "Dog Days of the Pandemic Create a Thriving Economy for Man's Best Friend." USA Today, Gannett Satellite Information Network, 2 Sept. 2020, www.usatoday.com/story/money/2020/09/02/dog-adoption-covid-19-creates-a-thriving-business-for-dogs/5680569002/.