Tori's Top Ten: Christmas Traditions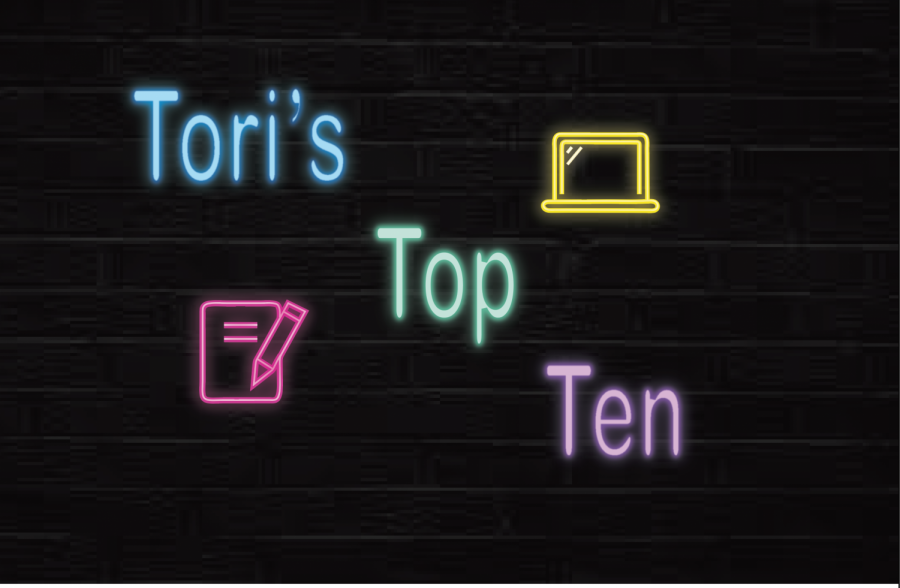 1.Go to see Christmas Lights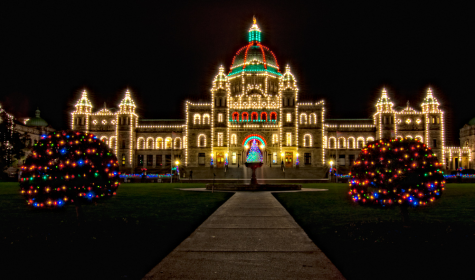 Every year around the holiday season people have a tradition of putting up Christmas lights. Being able to get out of the house and see all of the amazing lights is a great way to get into the holiday spirit. Driving around looking at all of the various Christmas lights can also help you bond with family and friends. There are many different places where you can go see Christmas lights which includes driving around neighborhoods, going to light shows, and even at theme parks.
2. Make Festive Treats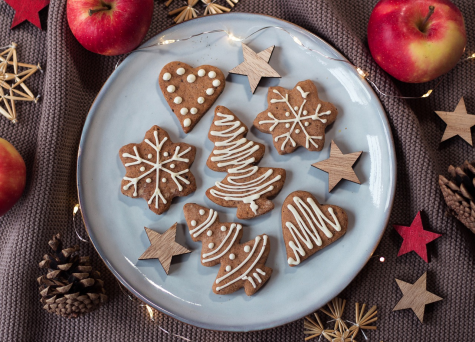 A main part of Christmas is making delicious treats and drinks. Making Christmas cookies is a great way to spend time with your family and put any creative skills to the test. There are various types of cookies that can be made which causes your true creativity to come out and can reward you with a yummy treat at the end. Making Christmas drinks, like eggnog and hot chocolate, is also an exceptional way to get into a holiday mindset.   
3. Decorate your House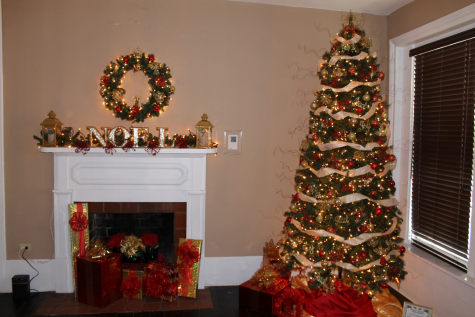 A very popular Christmas tradition is decorating your house. When decorating your house it gives you the opportunity to use your creativity to turn your home into a Christmas wonderland. This is a great activity to do to relax during the holidays, spend time with family, and have fun making your home look extra special. 
4. Make Gingerbread Houses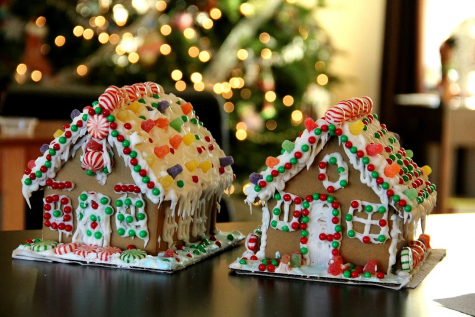 Making gingerbread houses has been a tradition for many families over multiple years. Even if your gingerbread house is a total disaster, the process of making the gingerbread house with people you enjoy spending time with is the best part. Additionally, decorating these houses allows your creativity to shine through. Having a gingerbread house decorating competition is an alternative to add competitiveness to this fun activity.
5. Go to a Christmas Tree Farm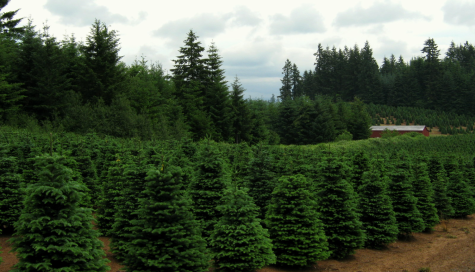 Going to get a Christmas tree at a tree farm is a great idea to get into the holiday spirit. Being able to walk down the various rows of trees with family and friends is an enjoyable and bonding experience for everyone. At the Christmas tree farm there are also many opportunities to take pictures that can be used for Christmas cards. Going to look at the Christmas trees is an excellent way to get some fresh air and get out of your house for a while.
6. Have a Christmas Gift Exchange Party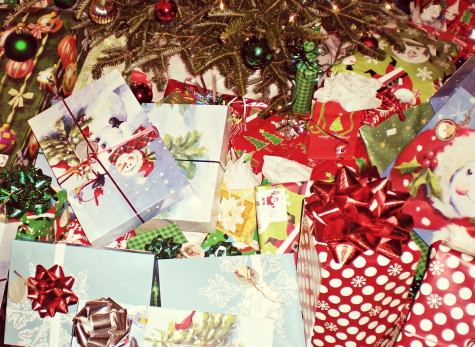 This gift exchange tradition goes back many years and can be executed in various ways. One fun way to do this is having a secret santa party. For a secret santa party, each participant is assigned a person from the group and they have to buy or make a present for that specified person. By doing this, you can match the gift to that person by making it funny, creative or sentimental. Another gift exchange idea can be a white elephant party. A white elephant party is where everyone buys a gift of their choosing and at the party all of the presents go in the center of the room. Everyone at the party then draws a number, which is the number of people participating. Then each person takes a turn picking a gift from the center in the order of the numbers drawn. This white elephant party adds an exciting spin on a standard Christmas exchange party.
7. Listen to Christmas Music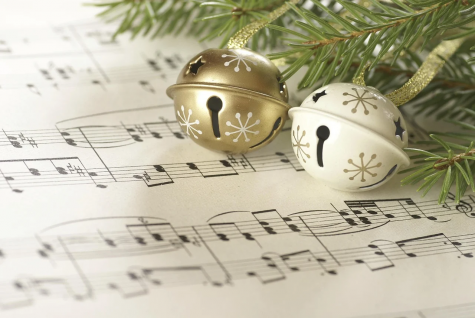 One of the many pleasures of Christmas is listening to all of the festive songs. Over the years there have been many well known artists that have created amazing Christmas music. These songs can easily put someone in any type of Christmas mood. Sitting by the fireplace listening to soothing and calm Christmas music adds a warm and cozy feeling to the holiday times. On the other hand, making cookies and spending time with family changes the Christmas music choice to be more happy, joyful and upbeat.
8. Watch Christmas Movies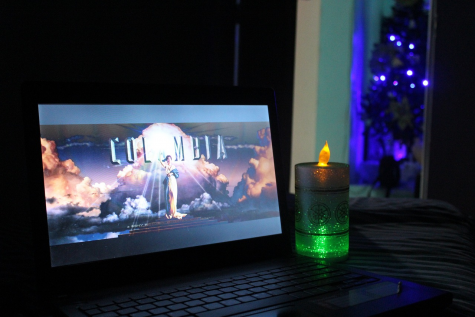 Each year new Christmas movies come out that are comedic, romantic, fictional, and many more. Watching Christmas movies with friends and family is a great way to get ready for the holiday season and a chance for everyone to enjoy each other's company. Having all of the various genres of Christmas movies can also entertain those who like different types of movies. Additionally, the holiday season is a great excuse to watch all of your favorite movies from years prior.
9. Make or Buy an Ornament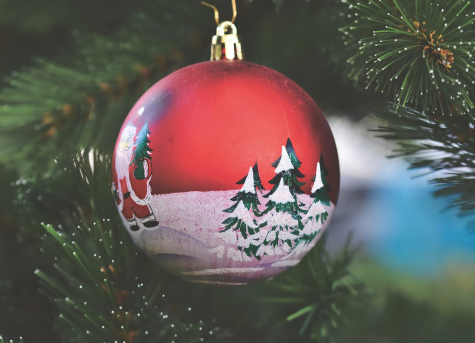 When decorating a Christmas tree, ornaments are a necessity. Adding your own personalization or sentiment in an ornament adds to the tree and the overall holiday spirit. Making an ornament can be an entertaining activity for anyone and allows you to express your artistic talents. Having homemade ornaments is a very pleasing thing to look back on and a piece to remember the amazing holiday times. Buying an ornament can have the same effect on the holiday spirit and can add to the intricate details of the decorations on the tree or in the house. 
10. Get Matching Pajamas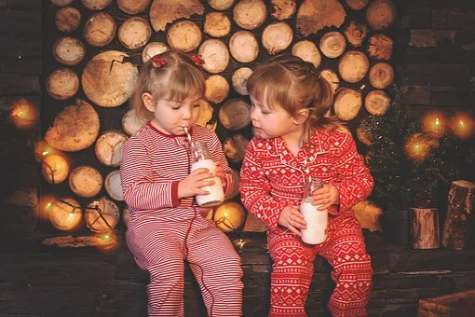 Getting matching pajamas for the whole family is a cute and festive way to celebrate Christmas. Giving the pajamas is not only a great Christmas gift, but there are also many photo opportunities. These photos can be used for Christmas cards, pictures around the house, and even just a memorable keepsake from a wonderful time of year.