November: Taylor Fenton & Veer Yadav
Taylor Fenton's diligence and drive as well as her positivity sets her apart as a role model for her peers. Taylor has taken the initiative in Lead for Diversity to produce and host a guest speaker series which she hopes students will take the opportunity to become educated on the issues in the world and how they connect to the stories of real people.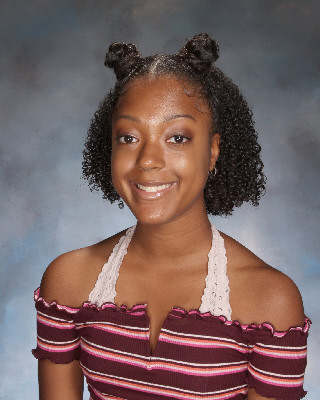 Read the full interview below:
Olivia Naum: What's something that makes Lead for Diversity unique from other clubs?
Taylor Fenton: Lead for Diversity shines a light on uncomfortable topics that set us apart from other clubs. We all contribute to spread awareness and educate students on the importance of inclusiveness, diversity and tolerance of individuals who are different from us. We stress that diversity within the halls of FTHS should be something that is accepted rather than eliminated. 
ON: What led you to want to be a leader in Lead for Diversity?
TF: Personally, I don't think there is just one person within this program that displays higher leadership skills than another person. I think it's our differences in opinions, race, and life experiences that help make LFD a leadership driven club. What one student may deem as their weakness, another student is there to support them and vice versa. We are a very tight knit group, and I think we all have leadership qualities that are evenly distributed. 
ON: How do you stay motivated to participate in and plan for clubs during such an unprecedented school year?
TF: I strongly believe I stay motivated to participate and plan for clubs during these times because I know the value and meaning behind everything that is being initiated. Regarding Lead for Diversity, some students right now feel like they do not have a voice or a safe, support team. We try our best to spread awareness and bring up what's currently happening in the world because it needs to be talked about. Of course, there are some days where my schedule is going to be a little busy, but it's knowing that my club can act as a positive and educating learning experience that keeps me motivated. 
ON: What aspect of your work in the club are you most proud of?
TF: Our club has recently initiated an American Dialogue Speaker Series at FTHS and I am a part of hosting it. I would have to say that this new series is an amazing opportunity for students to hear from other individuals who either come from a different ethnic, sexual, or religious background. It's a real eye opener to hear their stories and personal life experiences and listen to how they tie that into what's going on currently in today's world. I think the reason why this series resonates so much with me is because it's an open, honest, and a non-judgmental space to have those 'uncomfortable' discussions that's not always getting taught in our school curriculum. The more knowledge and empathy we can spread to our school and students, the more we realize that everyone has a unique and valuable story. 
ON: What do you hope others will get out of the work that you have done for Lead for Diversity?
TF: If anything, I hope that others will understand that there's a difference between hearing what someone is saying versus actually listening to them. You're going to have people from all different walks of life that are going to have opposing opinions than you. It's vital that we still hold that person with the same amount of respect as anyone else. When you truly listen to someone and can add on that genuine level of empathy, you can find the value in what they are saying. I hope others can appreciate those around them and not label or stereotype a person, simply because of the way they look. One of my favorite quotes is that when you know better, you do better, and I think Lead For Diversity does an amazing job at spreading that message.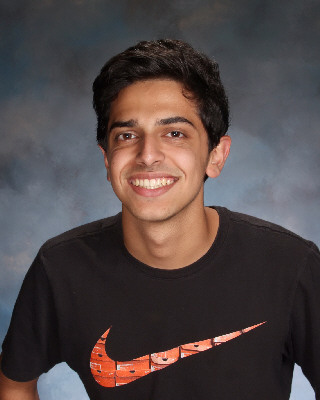 Veer Yadav is a leader and is someone who is not afraid to take initiative. Veer is currently a senior at Freehold Township, and I got the pleasure to interview him about being Student of the Month and his work in the Spanish Club. 
Read the full interview below:
Blake David: What got you so interested in Spanish Club?
Veer Yadav: I took Spanish for 3 years. My brother's friend started the club and I had Mrs. Merkle for Spanish. She put out flyers and I gave it a try at the end of freshman year. Sophomore and junior year is when I started to get really involved with the club.
BD: How can people get involved in Spanish Club?
VY: The good thing about Spanish club is that you can join at anytime, just contact Senora Merkel at [email protected]! The joy of Spanish club is that we do not just learn about the language, we go on field trips and hold fundraisers to raise money for some good causes!
BD: What is your favorite thing about Spanish Club?
VY: I really enjoy the Spanish club. I love the fundraisers and the trips, and what makes it even better is that my friends are in it and my amazing co-president Izabel Fronc really makes it so much fun. Whenever we are coming up with ideas for fundraisers or trips Izabel and I just come up with so many good and fun ideas.
BD: What is some advice for the freshman as a senior?
VY: Some advice I have for the freshman is you should enjoy high school while you can. It is the fastest four years of your life. You should also find a good group of friends because your high school friends are going to be your friends for life, so it is really important to find that group. Also, don't be shy to join that club or try out for that team you will regret it in the future.
Some words for Mrs. Merkel:
VY: I want to say thank you for everything you have done for me over these past 4 years. You are an amazing teacher and person and we all really appreciate everything you do for us and the club.