Tori's Top Ten: Places To Take Photos in NJ
1. Happy Day Farm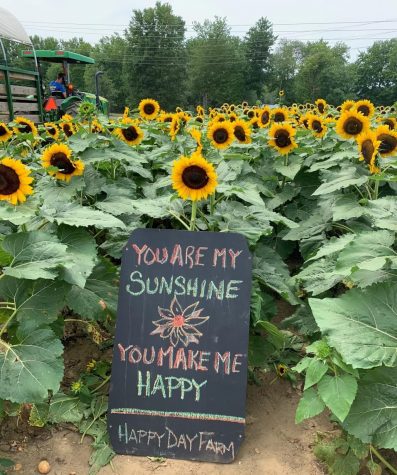 This farm has many amazing photo opportunities for the Summer and Fall seasons. At this location there is a grand sunflower field with many unique photo setups which include different trucks, brightly colored doors, a sunflower themed bathtub, a phonebooth and many fun signs. Another great aspect of this farm is the amazing lavender field that also has photo setups including a swing and a bright lavender colored door. Alongside these very beautiful fields are a various assortment of pumpkins that will fulfill all of your pumpkin photo desires. A major feature to this pumpkin area is a pumpkin house that creates a very unique and Fall oriented background for any possible photos. These major aspects of the Happy Day Farm are just a few examples of the many opportunities there will be to take amazing pictures.
Location: 106 Iron Ore Rd, Manalapan Township, NJ 07726
2. Holland Ridge Farms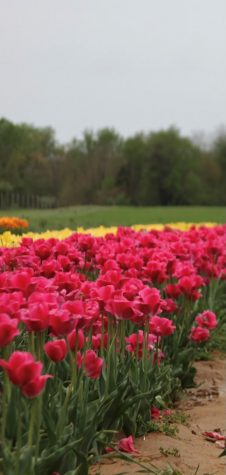 This farm has many beautiful and colorful flowers that could create very alluring backgrounds. One major aspect of this farm is the stunning sunflower field. Along with this sunflower field is also a big yellow frame that captures a small sunflower patch in all of its glory. Another major component of this farm is the extremely vibrant tulip field. All of the tulips in the field vary in colors of yellow, pink, orange, red, purple, and white. This grand assortment of tulip colors creates many photographable moments. The sunflowers and tulips are a very stunning part of nature that gives photographers many opportunities to take pictures. 
Location: 86 Rues Rd, Cream Ridge, NJ 08514
3. Speedwell Waterfall
This waterfall and its neighboring nature aspects is a very calming and beautiful place to photograph. The small waterfall is in a half circle shape that is interrupted by an old stone structure. This waterfall and structure gives the area an old, modest, and nature oriented feel. The tall trees and vast greenery around the area expresses the true beauty of the environment, especially with all of the bright colors the trees have in the Fall times.
Location: Morristown, NJ 07960
4. Paterson Great Falls National Historical Park
At this location there are many different viewpoints to take magnificent pictures of the water falls. At the bottom of the falls, a couple of feet back, there is an open grass area that is slightly raised. This area is a great place to take pictures of the water pouring down the falls. Going over the falls is also a bridge that you can walk along to take more overview photos. From this angle you can truly capture the waterfalls' uniqueness and see all of the grand greenery around it.
Location: 72 McBride Ave, Paterson, NJ 07501
5. Barnegat Lighthouse State Park
The lighthouse, ocean, sea rocks, and sand create a very beach oriented environment. At this location, there are many different opportunities to take unique and breathtaking photos. During the day there are various pictures to take which include the crashing of the waves onto the rocks, the magnificent lighthouse, and beautiful water. At night there are just as many grand possibilities for pictures due to the reflections of the water,  the bright colors from the sunset, and seeing the light from the lighthouse brighten up the sea. The scenery at this area is truly amazing to photograph which will capture the grandness of a lighthouse and its charming, surrounding features.
Location: 208 Broadway, Barnegat Light, NJ 08006
6. Asbury Park Boardwalk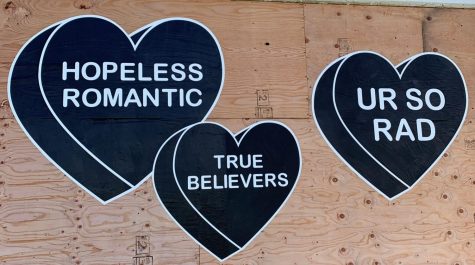 The Asbury Park Boardwalk has many interesting and photographable features that include restaurants, food, and entertainment. Another major feature of this boardwalk is the multiple murals alongside old buildings. All of these murals vary in style, color, creativity, and design. The murals on this boardwalk can be very intriguing and pretty backgrounds in photos.
Location: 1300 Ocean Ave, Asbury Park, NJ 07712
7. The Jersey Shore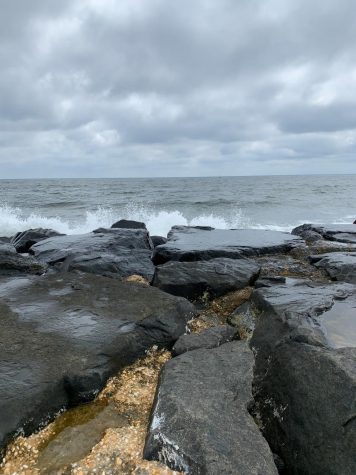 All along the Jersey Shore are many different beaches that all have many stunning features. When the ocean is shallow and calm, it is easier to see the small components of the ocean like its blue and green color, white foam from the crashing waves, shells moving along the ocean floor, and the sparkling reflection it has from the sun. The waves crashing onto the ocean rocks is also a stunning moment to capture. Aside from the water and rocks, the various openings onto the beach and sand dunes are also greatly appealing images to photograph.
Location: From Cape May to Keansburg
8. Hurd Park
At this park, there are various features that create a stunning natural background and an array of possible pictures. One aspect of this location is the many vibrant and breathtaking trees which include sycamores, dying elms, tall sassafras, cottonwoods, silver maples, and willow trees. There is also an array of small bushes, ferns, and other greenery around the area. Another aspect of this location is the old wooden bridge over a small stream. This park also has different overhead structures, vast open fields, and sporadic small bodies of water.
Location: Dover, NJ 07801
9. Sayen House & Gardens
In the Sayen Gardens, there are many nature oriented scenes that would create elegant backgrounds for pictures. A feature of these gardens would be a stone pathway leading to a white and black pavilion. Further along the pathway leads to a breathtaking white bridge surrounded by grand and vibrant trees. In front of this bridge is a pond with a beautiful water fountain in the middle. There is also plenty of open grass area and florals in the gardens.
Location: 155 Hughes Dr, Hamilton Square, NJ 08690
10. Mount Tammany
Mount Tammany has many amazing views from the vast amounts of trees, wildlife, and Delaware water gap. The assortment of trees throughout the mountain creates a beautiful nature background, especially during the fall time when the leaves change colors. Along the hiking trails of the mountain there are also various animals that are cute and intriguing to photograph. The Delaware water gap being visible from the mountains also adds an interesting factor to the area and is very pleasing to the eye.
Location: Knowlton Township, NJ 07832