Haines Takes 1st in 400 meter at CJ Championships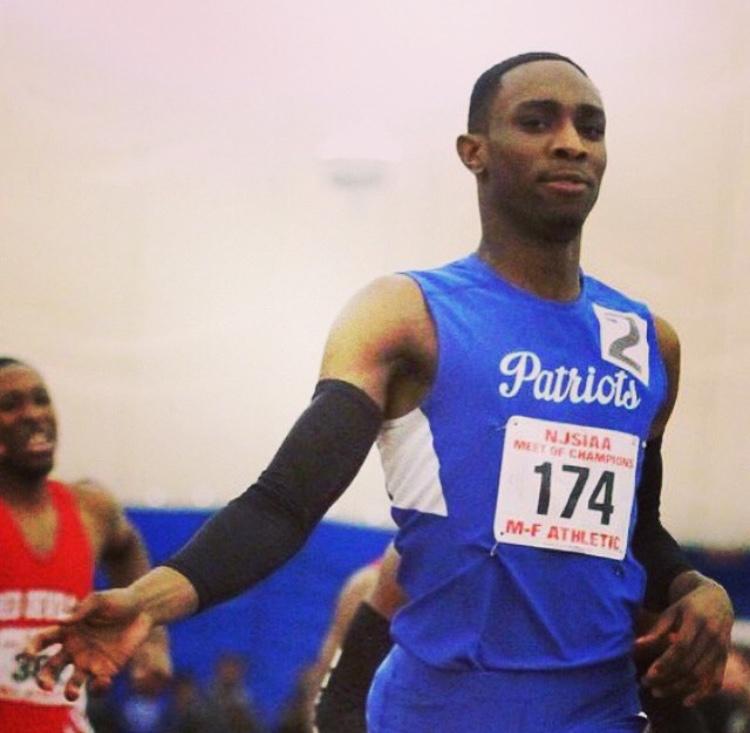 Domonique Panton, Staff Reporter
March 16, 2015
This is jumper Domonique Panton coming at you live from the track, giving you the scoop on what our elite track runners are up to! I recently interviewed Freehold Township's best male sprinter, senior Nasir Haines. For a rookie who just joined the team last year, he really shows the school and the state what it means to be dedicated!
To give you a recap of his season, Haines ran a crazy 49.61 seconds in the 400 to capture the first place title at the group 4 CJ Championships, then ran 22.65 seconds to win the 200 as well! He came back just two weeks later and destroyed his previous personal record and ran a super hot 48.77 and scored a new school record. His performance was completely unexpected due to the fact that he was running on a flat track.  Haines surprised everyone again when he returned just minutes later to run the 200 in 22.25 missing first place by just .05  seconds.
I asked Haines what it felt like to shatter the school record and he stated," It felt great to shatter the school record… It was definitely one of my greatest accomplishments in my career so far."
He credits football as his reason for joining track. Haines feels his speed carries him down the field and decided he wanted to experience a sport that is completely dependent on it!
Although Haines hasn't selected a school yet he plans on running in college and furthering his education. He wants to focus on nationals first though, where he will be running the 400 and 200 meter dash!
Good luck to Nasir Haines on his future endeavors!  As for this news report , this is Domonique Panton signing off !